Hip Replacement Hospitals India

Hip replacement surgery has become a commonplace procedure at world class hospitals in India.

We Care India makes your Hip Replacement Surgery simple and straight forward with our fully inclusive package offering total care, surgery, physiotherapy and journeys to and from the airport. We will arrange flights and wheelchair assistance throughout your journey.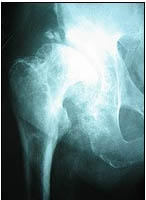 The prosthesis (artificial hip) used in modern Hip Replacement Surgery at hospitals in India is extremely durable and can be expected to last for many years. Your hip replacement will improve mobility, relieve pain and improve function of the hip joint thus improving quality of life.


Safe Clean Surgery
Superb Quality & Excellently Skilled Surgeons
Fast Efficient Service
All-inclusive Prices



Understanding Your Hip Replacement Surgery at hospital in India



To understand a total hip replacement at hospital in India you should first understand a little about the structure of the hip joint. The hip joint is a ball and socket with the ball component attached to the top of the femur (the long bone of the thigh). The socket is part of the pelvis. The ball rotates in the socket to permit you to move your leg backward, forward, sideways and in a twisting motion. On the right is a picture of a healthy hip. The cartilage covers the ends of the thighbone and pelvis. This allows the ball to glide easily in any direction inside the socket.

In a hip requiring Hip Replacement Surgery, the worn cartilage no longer serves as a cushion. As the damaged bones rub together, they become rough, with a surface like sandpaper. This rubbing results in pain with almost any movement and steadily decreasing mobility.

In a total hip replacement at hospital in India the ball replaces the head of the thighbone. The stem component of the ball, which is made of a metal alloy, is inserted into the marrow of the thighbone. A cup made out of a durable plastic material replaces the worn socket in the hip. The prosthesis is held in place by either new bone growing into it or by bone cement.



What's Involved in the Surgery ?
The day before Surgery at hospital in India

You will undergo a number of tests and x-rays, you will receive a clinical examination and have a consultation with the consultant orthopaedic surgeon.


The Night Prior to Surgery at hospital in India

You will be asked not to eat or drink anything after midnight.


The Day of Your Surgery at hospital in India

You will meet a registered theatre nurse who will care for you until you are moved to the operating theatre. The anaesthesiologist will review your history and type of anaesthesia used. An IV will be started and sedative medication will be administered, Epidural anaesthesia may be started at this time.


The Hip Replacement Operation at hospital in India

Your surgery generally takes 1½ to 2½ hours, don't be surprised if the time for your surgery passes by. The theatre schedule is flexible to allow for some procedures to overrun.


After your Surgery at hospital in India

After surgery is completed you will be moved to the recovery area in intensive care for a short time, if you have any medical history of heart problems you may well be held in intensive care for a few days. This is just a precautionary measure. Whilst you are in intensive care especially trained nurses will closely monitor you.

You will then be transferred to your room where your family will be allowed to be with you. You will have received extensive physiotherapy during your stay in the hospital, therefore you will be in good shape for your return home. Continue to take any prescribed medication and follow the doctor's instructions regarding the medication. Follow the physiotherapist's exercises and instructions for your hip. Wear an apron for carrying things around the house. This leaves hands and arms free for balance or to use crutches. Use a long-handled "reacher" to turn on lights or grab things that are beyond arm's length.


Preventing Blood Clots (Thrombosis)

After surgery, clots may form in the veins of the leg as a result of immobility. This could lead to a post-operative complication known as a Deep-Vein Thrombosis. For this reason you will receive a form of low weight heparin to ensure that thrombosis doesn't occur.

You may receive some of these drugs to take home with you.




Recovering from Surgery at hospital in India




You will have : -
A dressing over the hip and mid thigh area.


A foam wedge pillow between your legs. This is to help keep your new hip in place during early healing.


You may have a drain from the surgical site. This drainage tube collects any bloody fluid that has accumulated under the skin and muscle. This tube is usually removed the day after surgery.


A bar (trapeze) will be hanging over the bed. Use it to help lift your body when you change positions.


An IV (intravenous infusion).


Vital signs taken which consist of blood pressure, pulse, respiratory rate and temperature.


A Foley catheter (urine bag) to monitor the amount and colour of your urine. This is usually removed 1 or 2 days after surgery. You can normally drink fluids and eat.



It will normally take 4 to 6 weeks to become fully mobile following your Hip Replacement Surgery. Please remember that each person is different so times will vary, if you are older or in poor physical condition, or not very mobile it may take longer to recover from your surgery. In these circumstances we recommend that you avail yourself of the extra weeks stay and physiotherapy. Please note that after Hip Replacement Surgery you are not permitted to drive for 2 months.




Rehabilitation and Physiotherapy following Surgery at hospital in India



Your participation in physical therapy is essential to your success. The more committed and enthusiastic you are, the quicker your improvement and recovery will be. A physiotherapist will visit you on the day after surgery and will start to instruct you on the exercise program. You will receive physiotherapy each day following the surgery.

These sessions are normally one on one with a physiotherapist.


List of orthopedic surgery hospitals as follows : -
The list of of Hip Replacement Hospitals in India is as follows : -
| | |
| --- | --- |
| | Apollo Hospitals, Bangalore, India |
| | Apollo Hospital, Chennai, India |
| | Apollo Hospitals, Hyderabad, India |
| | Indraprastha Apollo Hospital, Delhi, India |
| | Apollo Gleneagles Hospital, Kolkata, India |
| | Apollo Hospital, Goa, India |
| | Wockhardt Hospital, Bangalore India |
| | Wockhardt Hospital, Mumbai, India |
| | Fortis Hospital, Delhi, India |
| | Fortis Hospital, Mohali, India |
| | Fortis Hospital, Noida, India |
| | Manipal Hospital, Bangalore, India |
| | MIOT Hospital, Chennai, India |
| | Sparsh Hospital, Bangalore, India |
| | Artemis Hospital, Gurgaon ( Delhi ) , India |
| | Max Devki Devi Heart and Vascular hospital, Delhi, India |
| | BGS Global Hospital, Bangalore, India |
| | BGS Global Hospital, Chennai, India |
| | BGS Global Hospital, Hyderabad, India |

For more information, medical assessment and medical quote send your detailed medical history and medical reports
as email attachment to
Email : - info@wecareindia.com
Call: +91 9029304141 (10 am. To 8 pm. IST)
(Only for international patients seeking treatment in India)
For a detailed evaluation send patient's medical reports / X rays / doctors notes to info@wecareindia.com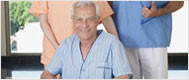 Patient Storys
Successful heart surgery at We Care India partner hospital allows Robert Clarke to live a normal life despite a rare genetic disorder We Care india helped Robert find best super specialised surgeon for his rare conditions.

Read : Robert's Story
See All : Patient's Success Stories


Related Link
Group Websites
Find us on