India Hospitals FAQ
questions of India Hospitals : -
questions of Accreditation : -
questions of Cost Savings, Insurance and Payment : -
questions of Doctors and Staff : -
questions of Medical Tourism In India : -
Hospitals in India
Planning for a Stay at We Care India partner Hospital

Nexus Specialty Hospital understands that you may have questions about your stay or the stay of a loved one at our hospital. It is our goal to provide advanced medical care in a comfortable environment and we believe that family members are an important part of the healthcare team and recovery process. We welcome your questions. Please ask the Nexus Specialty Hospital team of doctors, nurses, and healthcare professionals if you have any questions about your treatment or stay at our hospital.

Upon admission to We Care India partner Hospital, each patient receives a patient handbook that includes information about the hospital, our patient and guest services, billing information, and patient rights and responsibilities. To help you learn more about a prospective stay at We Care India partner Hospital, we've listed the answers to many frequently asked questions (FAQs) below.


Q.

What measures do your hospitals and healthcare facilities take to ensure patient safety ?



The hospitals and healthcare centers in our network and throughout India in general emphasize the quality of patient care and safety with the highest degree of assurance-which is one of many main reasons why we bring medical travelers to India and India only. Other countries simply do not have the success rate as that of India - which is the main reason why India has become the leading med vacation country.

We take very seriously and strictly follow the highest patient safety practices, so much so that we sometimes surpass the strict standards of our accrediting organizations (JCI and HA). All of the hospitals that we have chosen to partner with, which are mainly in the nation's capital, New Delhi, are state-of-the-art treatment centers, designed according to U.S. hospital (NFPA) building codes; they even have Western fire safety standards. Hospital services and medical care are constantly monitored and supervised by doctors, nurses, and medical staff, as well as hospital management teams and various supervisory committees.

Any concerns raised by patients, doctors, administrators, and hospital quality organizations are constantly reviewed by qualified management personnel. Each hospital's management team, medical staff, and even the Indian government, which has a tremendous interest in providing top quality medical care to foreign travelers, review regular reports.


Q.

A U.S. doctor referred me to you. Why are physicians here in the U.S. willing to help me get treatment in India ?



All physicians are committed to helping patients in any way possible. Increasing numbers of American doctors nationwide will not treat patients who cannot afford their high prices for treatment in the US. More and more Americans are now looking elsewhere for help. Most U.S. doctors are familiar with the excellent facilities and tremendous benefits offered by India's cutting edge healthcare system.

For this reason, American physicians are now happily offering a safe and affordable alternative for patients who need to receive medical treatment, but who are unable to pay for it. The average price difference is close to 80% savings, and that includes the cost of airfare.


Q.

Has any disciplinary action been taken against the hospitals in your network by any supervising or oversight organizations and governing bodies ?



No accrediting group or organization has ever taken any disciplinary action against any of our hospitals for any reason whatsoever. Both JCI and the Indian Accreditation Authority have put seamless procedures in place to respond to complaints and concerns received from patients and patient attorneys.

Our hospitals have rarely been accused of any wrongdoing and in the few minor cases when they have; all requested information to the independent reviewers was provided swiftly and confidently. Our hospitals are meticulous when it comes to meeting all requirements and we have never been disciplined or had our accreditation withdrawn or restricted in any way by any accrediting organization or governing body.


Q.

How much experience does your healthcare facilities have treating international patients ?



Our hospitals and healthcare centers treat over 1,000 patients from outside India daily from over 200 different countries-more than any other hospital or healthcare center in the hemisphere.


Q.

What about follow-up care after I return from my trip? Will I need to go back to India for follow-up care ?



While patients are sometimes asked by their Indian physician to return for additional care or checkup treatment after a certain period of time has passed, this is not necessarily required. You may receive follow-up care from the U.S. based physician who referred you into the WE CARE INDIA program or another physician of your choosing. We Care India's package already includes however long it takes for the physicians to safely OK your return trip-medically speaking; so you won't spend extra money if you need an extra few days to recover.


Q.

Can I take a companion along with me ?



Not only do we allow you to bring a relative or loved with you, we encourage it! Your companion can remain with you throughout treatment and recuperation, and we'll do everything possible to assist with arrangements for their accommodations, food, and transportation.


Q.

What happens if something goes wrong? What if I become critically ill while I receive treatment overseas ?



As with all surgeries, there is the possibility that medical outcomes may not turn out as you expected. From the doctor's standpoint, it might be the best he can do for you.

In instances where medical mistakes or malpractice is believed to have caused the problem, patients have the right to seek redress in the Indian court system similar to the procedure followed here in the U.S. WE CARE INDIA is the Medical travel agency, one of the best in the world. This is another main reason why we work exclusively with our hospitals in India.

They are the best in the world now. If someone attempts to sue WE CARE INDIA, let it be known that if they lose, they will pay court costs and our lawyer fees. You've got to show probable cause, and we are not the doctor… We want only honorable patients who want to save a lot of money to be with us.


Q.

Do the patients admitted have to bring their own medicines ?



"No, for the inpatients the medicines are provided by the hospital.


Q.

Can I stay with my family ?



Yes, you can stay together with your family. Our hospital rooms are quite large and your family is welcome to share your room (that has a roll out sofa bed apart from the main bed of course, TV with satellite channels, marble flooring, 5 star hotel like bathrooms), but we can arrange for a nearby 3 star hotel room for them as well. Should your family want to stretch out a little, there are lots of 3 star hotels nearby (think of Indian 3 star hotels as superior to English B and Bs, but below English 3 star Hotels) and one "Private Lodge" that is about 300 feet away from the hospital.

The cost for that 3 star hotel would be about USD 80 per day or so. If you want to go more reasonable, there are "Private Lodges" (similar to B &B in UK but no breakfast served) for about USD 50 daily. If you decide to put your family up at the hospital, chargeS for their meals etc. will be extra.


Q.

What is my period of recovery/Stay at hospital ?



This is one aspect that cannot be predicted at this stage, but, on AN AVERAGE, for a hip replacement patient we would anticipate the hospital stay to be about 10-12 days or so. If you wish you can stay in town at a hotel and avail of the free Physiotherapy for some more time: but that is completely up to you. Your family can in the meantime take in the local sights. We will help you in organizing the sight-seeing, but if you wish you can deal directly with the tour operators/travel agents.


Q.

What happens after the operation ?



Your operation will be followed by regular Physiotherapy sessions, which of course is necessary for you to do. Some people choose to travel to tourist destinations with their families after they recover completely. These places include the Palaces of the Maharajas (now turned into luxury Hotels) in such exotic places as the deserts of Rajasthan or the famed beaches of Goa. Whatever the destination, the precautions set our by the doctor has to be followed and the medicines that will be given has to be taken regularly.


Q.

So how do we start the process ?



We require you to give us your medical history in writing on our forms which we will send to you. For most of the procedures you will pay directly to the hospital / doctor on your arrival in India. Only in few procedure where the treatment starts before your arrival such as egg donor or which requires organ procurement such as cornea transplant, We will require a small deposit of the expenses.

We recommend you pay by wire transfer to our account in the India through wire transfer, which is the fastest and most secure way. After that we will send you the letter and confirmation of dates, after confirming with you that they are convenient for you. The balance amount you can pay at your convenience, even after your arrival at India, but is payable a minimum of 2 days before surgery.


Q.

When do I get a confirmation ?



Once you have made a deposit, we will send a complete schedule along with an invitation cum confirmation letter to you in original Hospital Letterhead.


Q.

What can you tell me about my travel ?



You may wish to bring certain things which you need daily, though your medicine etc is all provided here. If you have a walking aid, you should get that.


Q.

What do I do upon arrival ?




Our staff will wait for you at the Kolkata Airport, attending the flight. He will be standing just outside the MAIN exit from airport with a sign in YOUR NAME.
He will take you directly to the Hospital.
He will be your liason in Kolkata and will interact with you every day (except Sunday) for general guidance and information and any help you may need. If you so prefer, he can accompany your family in the local tours your family might want to make.


Q.

Can I choose my airline ?



You can definitely choose your own airline. If need be, you should request the airlines to make wheelchair available to you, and till now, all patients have been so facilitated by the airline. Certain Airlines have a record of being chronically late or flight cancellations, so asking your travel agent about these aspects may help.


Q.

Is your package all inclusive ?



Yes. Our package includes Hospital accommodation, transfers (in India), Surgery, follow up by surgeon, Physiotherapy, Medicines for the duration of your stay in India, diagnostic costs and all meals.

However, to bring you the widest possible choice, we leave it to you if you would like to arrange your own air ticket. We do this as some of our clients prefer to arrange their own passage for accumulating Frequent Flier miles or for redeeming Frequent Flier miles. However, if you want us to arrange for your passage, we are happy to do that at extra cost.


Q.

What will you do apart from what is included in the package ?



Our representative will meet you personally everyday, to make sure you have all you need. we will also help you keep in touch, and supply you with a local cellphone. Internet connection is free from the Hospital Suite and you can stay in touch that way too! We will give you information about local matters, day trips etc. If you need any tourism related service, we are there to help you plan, purchase tickets and give advise.


Q.

How do I know that you are reliable ?



We have had clients from USA, U.K., France, Africa and other countries. Our Surgeons have practised in the U.K. , USA for 5 years at least, doing on an average 4 surgeries per week during these five years. Our Surgeons are FRCS registered and are very specialized in what they do.


Q.

What information do I need to make a medical appointment ?



Prepare your personal information, such as your current address, phone number and employer. Also organize your health information—all matters pertaining to your condition, your medical records, the medications you are taking and information regarding your HMO and other medical insurance benefits. Plan your payment arrangements beforehand.


Q.

Do I need to bring my documents or records ?



Yes, you need to bring all your documents and records. Just as you would when you take a vacation, you need to bring with you your passport and other personal identification. Also bring all your health information, all matters pertaining to your condition, your medical records, the medications you are taking and information regarding your health insurance.



Accreditation

Q.

Do reputable and responsible third-party associations accredit your hospitals ?



All of the hospitals and healthcare centers that partner with We Care India are endorsed and accredited by the Joint Commission International (JCI), which is the international arm of the organization that reviews and accredits American hospitals. Their meticulous checklist reviews more than 350 medical standards-from surgical hygiene and operational procedures for administering anesthesia, to reviewing medical staff credentials.

JCI periodically sends a strict team of highly trained professionals to review accredited hospitals. India also has its own Hospital Accreditation (HA) program, which is conducted by a stringent and demanding government body.


Q.

What is the Joint Commission ?



Founded in 1951, The Joint Commission seeks to continuously improve the safety and quality of care provided to the public through the provision of health care accreditation and related services that support performance improvement in health care organizations. The Joint Commission evaluates and accredits nearly 15,000 health care organizations and programs in the United States, including more than 8,000 hospitals and home care organizations, and more than 6,800 other health care organizations that provide long term care, assisted living, behavioral health care, laboratory and ambulatory care services.

The Joint Commission also accredits health plans, integrated delivery networks, and other managed care entities. In addition, the Joint Commission provides certification of disease-specific care programs, primary stroke centers, and health care staffing services. An independent, not-for-profit organization, the Joint Commission is the nation's oldest and largest standards-setting and accrediting body in health care.


Q.

How does the Joint Commission certify a staffing agency ?



The Joint Commission's Health Care Staffing Services (HCSS) Certification Program provides an independent, comprehensive evaluation of a staffing firm's ability to provide qualified and competent staffing services. The review focuses on a firm's ability to provide competent staffing services and evaluates performance, continuing education and training, placement criteria, and other areas.


The standards, are divided into four sections : -
Leadership
Human resources management
Performance measurement and improvement
Information management


Q.

What does it mean to be Joint Commission certified ?



When a healthcare staffing firm, such as Job2Career, becomes Joint Commission certified, it goes through a lengthy process to determine if the company complies with set stringent standards. These standards and practices are measured in a sound statistical manner. A company must demonstrate that it adheres to all applicable laws, regulations, statues and other regulatory authorities and that the company has firmly established internal policies and procedures that support these practices. These rigorous standards are imposed and maintained to continually improve the safety and quality of care delivered to patients.


Q.

What does the Joint Commission certification mean for Clients ?



When you chose Job2Career, you can be confident that the services offered by our company have been assessed and approved by the Joint Commission. Our continual goal is to provide the highest quality of patient care to the community and offer excellence in customer service to our clients. We hope that our Joint Commission Certification proves our commitment to these principles.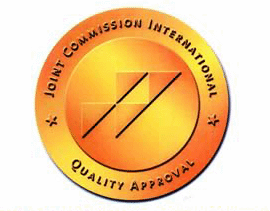 "A World of Service"
Cost Savings, Insurance and Payment

Q.

How much will I save when I have an operation in India, and why does it cost so much less?



Generally, the cost of medical treatment provided by We Care India is 70-80% less than the fees typically charged in the U.S. The costs incurred by frivolous lawsuits here in the U.S. result in the unusually high fee of malpractice insurance as compared to the rest of the world.

The Indian system is completely different. For one, India's malpractice lawsuits are not as high as in the U.S because of their consistently high quality standards. What's more, Indian hospitals are accustomed to dealing with the needs of international patients, so they are able to provide a cost-effective estimate for the procedure, including physician fees, nursing care, room and food. In general, overhead costs are much less. Physicians and hospitals charge less, medications are less expensive, and there are no high additional costs (such as costs incurred to protect against exaggerated malpractice insurance fees).


Q.

What's included in the cost of care I receive through We Care India?



Everything is included in the package we quote when you contact us- luxury transportation to and from the hospital, medical case management, the actual procedure, medicines, hospitalization, and all costs incurred with onsite follow-up care. Tourism costs such as sightseeing and sipping tea after a fine meal outside the Taj Mahal are not included.

However, visiting India's famous landmarks is not expensive, thanks to the favorable dollar exchange. Plus, we can steer you to top local shops and restaurants that are not tourist havens, and thus charge minimal fees. You can even afford tourist, shopping and guide services if you wish. Ask your caretaker about it at the luxurious estate guesthouse, and they will happily assign a friendly and knowledgeable professional to assist you immediately.


Q.

Isn't it expensive to travel overseas for medical treatment?



The simple answer is no. Airlines are providing cost advantages to passengers, so much so that the fee for a plane ticket to India is now becoming very competitive, even when compared to the cost of travel between major U.S. cities. For example, a patient traveling from Stamford, CT would find that it costs less to travel to New Delhi than to Houston, TX during the middle of the week.

Add to this the fact that heart surgery would be $7-$10,000 rather than $150 - $200,000, and you can see why medical travel is a growing industry that is saving hundreds of thousands for American patients and hundreds of millions of dollars each year for the US country and insurance agencies nationwide.


Q.

Can my HMO pay for my medical procedure?



You will need to check with your HMO regarding the medical organisations they tieup with.


Q.

Can I pay online for my reservation?



You can use our online payment gateway. to pay online. Our email address for Paypal payments is: info@wecareindia.com



Doctors and Staff

Q.

Are the doctors and surgeons in your hospitals licensed and credentialed ?



All of our physicians and nurses are fully licensed to practice their specialty in India. Many are even Board Certified in their specialty from the US, as well as in Europe. India's credentialing process is stringent, requiring a formal review of each doctor and nurse's qualifications and track record.

These reviews are conducted long before a doctor or surgeon is appointed to the medical staff. Once appointed, they are reviewed again periodically to ensure only the highest standards of practice and care. When you contact our office, you may ask for a summary of each physician's qualifications.

If you would like to review the qualifications or specific experience of your physician in more detail when you arrive we can arrange this as well. We are all too happy to address any of your questions or concerns regarding your procedure before you make the decision to schedule your visit.


Q.

What type of licensing do your hospital's nurses, dieticians, pharmacists, imaging and lab technicians receive?



Nurses, pharmacists, imaging and lab technicians are required to attend accredited schools and pass detailed certification exams to obtain licenses to practice in India. Nurses are usually re-certified at 5-year intervals. Medical staff with special responsibilities must receive specialized training and are certified as competent in the areas of their specialization (such as ICU or Intensive Care Unit).


Q.

Are my doctors and surgeons and nurses able to speak to me in English ?



English is widely spoken in India, as well as in and around our hospitals. There are over 80 different Indian dialects, and the only way the Indians can speak to each other is through English. You will be able to communicate in English with all of your doctors, surgeons, nurses and many of the medical staff. We also employ close to 70 interpreters to help patients coming from the U.S. who speak languages other than English.


Q.

Can I become familiar with my overseas physician before I go for treatment ?



We at WE CARE INDIA ensure you get to talk to your physician even before we set up a favorable all-inclusive package for your medical trip. We arrange a conference call with you and your personal physician who will be treating you and looking after your recovery. He might request medical records to be mailed.

If you're going for permanent weight loss, knee replacement, cosmetic surgery, etc., your doctor might require pictures of the areas in need so you both can agree on the right treatment for you. We at WE CARE INDIA want you to make sure you know the exact procedure you'll be experiencing, how long it will take to recover in the hospital and the guesthouse before you come back home.


Q.

Do We Care India doctors have U.S. Board certifications ?



Yes. Most of our doctors are certified with the boards of various specialties, not only in the U.S., but in Europe, Japan and Singapore as well. Can We Care India doctors give me the focused medical attention that my own family doctor can provide?

Definitely yes, and more. At We Care India, you get more than just a doctor to attend to you, but a team of highly qualified and experienced physicians. As soon as you are admitted, we assign this team to your care. This team is led by Patient Care Coordinator who is made responsible and in charge of your overall care.



Medical Tourism India

Q.

What is Medical Tourism ?



Medical tourism is also known as medical travel or health tourism and refers to a rapidly-growing practice of Americans, Europeans and other citizens of developed countries traveling to another country to obtain health care or services at far lower costs. Some common medical procedures outsourced by Medical Tourists are complex specialized surgeries such as joint replacement (knee/hip), cardiac surgery, dental surgery, and cosmetic surgeries. Most often, such medical journeys include leisure and travel.


Q.

What are the benefits of having a medical procedure done in an offshore country that offers medical tourism?



Cost is clearly the most important reason that patients travel many miles for a medical procedure. Most of these outsourced procedures are done in Hospital at other countries at a fraction of what they will cost in U.S. or European Hospital.


Q.

How good are specialists and physicians in the India ?



On the whole, Indian doctors have skills that are at par, or that even exceed, those of their Western counterparts. The country's medical school curricula are tougher than those of other Asian countries.


Q.

Why should I travel halfway across the globe for a healthcare procedure?



Because it is worth it. First, you will save a lot of money—procedures at We Care India cost a fraction of what they cost in your country. More, your overall healing experience is guaranteed in We Care India whose people genuinely warm, caring and hospitable.



Q.

India is depicted in the U.S. media as a "poor country" with poor living conditions. Is it safe for me to have major medical treatment there ?



Because India's colleges are graduating thousands of new doctors, specialized technicians, etc., each year, India has witnessed a rapidly growing working middle class, and the poverty level has lessened each year within the past ten years-at a faster rate than most Asian and surrounding medical vacation countries.

The facts are, India has one the world's most dynamic emerging economies, and for the last ten years, India has become the worldwide health care destination. Governmental and private bodies have made substantial investments over the years to ensure that hospital equipment and healthcare facilities compare favorably with leading hospitals in the U.S. These hospitals have also attracted some of the best physicians in the world.


Q.

Are a patient's rights to competent medical treatment protected by Indian law ?



All medical patients in India, and especially medical travelers who come to India expecting the absolute best medical care, are fully and extraordinarily protected by Indian law, codes of medical conduct, and a Patient Bill of Rights enforced by the Indian government.

Patients may complain directly to the Indian Medical Council or the Ministry of Public Health for whatever reason they choose. These organizations are powerful entities capable of taking and enforcing legal action because they grant licenses to hospitals and their doctors. It should be noted that incidences of malpractice and blame are very low compared to the American healthcare system.






For more information, medical assessment and medical quote send your detailed medical history and medical reports
as email attachment to
Email : - info@wecareindia.com
Call: +91 9029304141 (10 am. To 8 pm. IST)
(Only for international patients seeking treatment in India)
For a detailed evaluation send patient's medical reports / X rays / doctors notes to info@wecareindia.com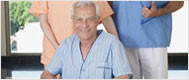 Patient Storys
Successful heart surgery at We Care India partner hospital allows Robert Clarke to live a normal life despite a rare genetic disorder We Care india helped Robert find best super specialised surgeon for his rare conditions.

Read : Robert's Story
See All : Patient's Success Stories


Related Link
Group Websites
Find us on