Gynaecology & Obstetrics Hospital in India
Preventive Gynecology Healthcare at Hospitals in India


At We Care India we believe that preventive Healthcare begins with the care of the healthy. Our partner hospitals have programme in both gynaecology and obstetrics, for prevention and early detection of disorders. Our well women checkup is designed to detect the earliest signs of disorders of the breast and the organs of reproduction, and care to your contraceptive needs. A mammogram, an ultrasound scan of pelvis and a pap-smear of the cervix are an integral part of our well women checkup.


Ante-Natalcare at Gynecology Hospitals in India


Our partner Gynecology hospitals offer Ante-natal checkup with Ante-natal and parantcraft classes, specially designed for mothers to be and fathers to be in preparing for the task ahead, both physically and psychologically.


Painless Labour at Gynecology Hospitals in India


Our partner Gynecology hospitals offer pain relief in labour by psychoprophylaxis (antenatal classes), Entonox, Epidural, T.E.N.S. and water births are also offered accordingly to individual needs. Continuous electronics heart rate monitoring (CTG) is available to watch your baby's condition during childbirth as per international standards. We have postgraduate trained resident obstetricians monitoring the condition of mother and child round the clock, under guidance of senior consultants.


High Risk Pregnancy at Gynecology Hospitals in India


Our partner Gynecology hospitals have highly trained obstetricians to look after patients with high-risk pregnancies such as those with diabetes, high blood pressure, heart disease, previous pregnancy losses, growth retarted babies etc. through the pregnancy and labour backed up by the NICU.


Conventional Gynaecology at Gynecology Hospitals in India


Our partner Gynecology hospital consultant provide specialist medical as well as surgical management of all types of gynaecological problem i.e. Menstrual abnormalities, prolapse, fibroids and other tumours of the uterus and ovaries, tubal recanalistion by microsurgery and treatment of the infertile couple. High-risk surgical patients (such as those with high BP, heart disease etc) are cared for with special monitoring in the OT and then in the surgical and medical ICU as backup if required special emphasis is on gynaecological endocrinology problem. Menopausal women are card for in our menopause clinics with routine checkup and HRT.


Gynaecological Oncosurgery at Gynecology Hospitals in India


Treatment of genital cancers like those of uterus, cervix, vagina vulva and ovaries, is done in co-ordination between the trained Gynecological Oncosurgeons, medical oncologist and radiotherapists for optimal care during surgery and subsequent care and follow up.


Laparoscopic and Hysteroscopic surgeries at Gynecology Hospitals in India


State-of-the-art Gynaecological surgery is now available to you at our partner Gynecology hospitals in India for complete and safe treatment with world-class equipment and expertise in minimally invasive techniques. Well trained surgeons with years of experience in India and abroad can individually tailor almost all gynaecological operations to your need using this modern modality of surgery. Ectopic pregnancies, ovarian cysts and hysterectomies can be performed laparoscopically, both with and without the use of gas, and with least pain to your body and early return to your daily activities using this "Key hole method" of advanced modern surgery.

Some of the common reasons for performing hysterectomies include fibroids of the uterus, abnormal uterine bleeding Endometrosis, prolapse of the uterus, chronic pelvic pain or cancerous lesions in the uterus. The usual methods of surgical treatment for these are either an abdominal hysterectomy or a vaginal hysterectomy


Our surgical team's special areas of expertise and experience include : -
Vast experience in all routine and difficult hysterectomies and myomectomies both abdominal and vaginal.
Video assisted laparoscopic procedures including sterilization, ovarian cystectomy, entopic gestation and selected cases of laparoscopic hysterectomy.
All hysteroscopic diagnostic and operative surgeries.
Microscopic tubal recanalization.
Day care services with exclusive packages for minor procedures.
D & C
Lap Ectopic Gestation
Lap adhesiolysis
Ovarian Cyst surgery
Lap Ovarian Cystectomy
Hysterectomy (Vaginal)
Hysterectomy (Abdominal)
MTP
Tubectomy
LSCS
LSCS with Tubectomy etc.
The list of of Gynecology Hospitals in India is as follows : -
| | |
| --- | --- |
| | Apollo Hospitals, Bangalore, India |
| | Apollo Hospital, Chennai, India |
| | Apollo Hospitals, Hyderabad, India |
| | Indraprastha Apollo Hospital, Delhi, India |
| | Apollo Gleneagles Hospital, Kolkata, India |
| | Apollo Hospital, Goa, India |
| | Wockhardt Hospital, Bangalore India |
| | Wockhardt Hospital, hyderabad, India |
| | Wockhardt Hospital, Mumbai, India |
| | Fortis Hospital, Delhi, India |
| | Fortis Hospital, Mohali, India |
| | Fortis Hospital, Noida, India |
| | Artemis Hospital, Gurgaon ( Delhi ) , India |
| | Max Devki Devi Heart and Vascular hospital, Delhi, India |
| | BGS Global Hospital, Bangalore, India |
| | BGS Global Hospital, Chennai, India |
| | BGS Global Hospital, Hyderabad, India |

For more information, medical assessment and medical quote send your detailed medical history and medical reports
as email attachment to
Email : - info@wecareindia.com
Call: +91 9029304141 (10 am. To 8 pm. IST)
(Only for international patients seeking treatment in India)
For a detailed evaluation send patientís medical reports / X rays / doctors notes to info@wecareindia.com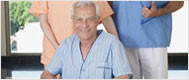 Patient Storys
Successful heart surgery at We Care India partner hospital allows Robert Clarke to live a normal life despite a rare genetic disorder We Care india helped Robert find best super specialised surgeon for his rare conditions.

Read : Robert's Story
See All : Patient's Success Stories


Related Link
Group Websites
Find us on