Introduction of Fortis Hospital, Mohali



With a vision to provide the state of Punjab world class cardiac and multispeciality care, Fortis Hospital Mohali came calling in 2001 and was quickly a focal point of healthcare for the residents of North India.

Late Dr. Parvinder Singh, who architected the glorious evolution of Ranbaxy Laboratories, dreamt 'to create a world class integrated health care delivery system in India, entailing the finest medical skills combined with compassionate care', a mission well carried forward by his sons - Malvinder M. Singh as CEO & MD, Ranbaxy Laboratories Limited, and Shivinder M. Singh as CEO & MD Fortis Healthcare Limited.

As the flagship hospital of Fortis Healthcare Limited completes seven years of existence, the brand has undoubtedly made a promise to the people of the region. The commitment levels of all those who have brought it to this point have been fierce and uncompromising. Working relentlessly towards patients' satisfaction, the top brass is passionately involved in each process of qualitative improvement, adding new disciplines, dimensions and domains into the fabric of healthcare, with 'quality' certainly the keyword.

It is the CEO and MD of Fortis Hospital Mohali, Mr. Shivinder Mohan Singh (the first COO of FHM), and his carefully handpicked team of administrators, along with a top-notch medical faculty, who make the organization vibrant, dynamic and upwardly mobile. The Chief Operating Officer of FHM is unmistakably the driving force behind the project, having been handed over the baton by stalwarts such as Mr. Daljit Singh, the second COO, who is now the President, Strategy & Organizational Development, Fortis Healthcare Limited, and Mr. Jasbir Grewal, the third COO, who is now Vice President Operations.

Fortis Healthcare enjoys a lineage that has become a benchmark of corporate excellence. Following the ambitious growth trajectory of Ranbaxy very closely is the Fortis Healthcare network of hospitals, which in a relatively short time span of time has established itself as a premier healthcare chain with as many as 26 hospitals (including 11 satellite/heart command centres). The credential of the doctors can leave anybody awestruck. These comprise of some of the best names in the trade, with the widest experience and unlimited research to their credit Into its 7th year, Fortis Hospital Mohali, set on a sprawling 8.22 acres, is the veritable torch bearer of these super specialty centers of excellence across the country.

While a compelling two hundred founder employees continue to faithfully steer the large, organized team to new heights, many new departments have been introduced and policies created, to ensure a stable, healthy growth. Initially a cardiac care center, Fortis Hospital Mohali, has not only found a place amongst India's most advanced cardiac hospitals, but is now also a well-recognized multispeciality facility with accomplishments in numerous high end procedures such as Cardiac Remodeling, Pediatric Arterial Switch Operation, Total Knee & Hip Replacement, Aortic Aneurysms, Tumor Surgery, Congenital Diaphragmatic Hernias, Kidney Tumor Removal and Racial Dissection for Oesophageal Cancer to cite a few.

Been awarded the Best Design Award by the prestigious American Institute of Architecture in 1999, patient centricity is at the heart of the institute with all efforts geared towards giving patients the highest degree of personalized care. Modern medical services matched by abiding concern to treat patients with empathy and compassion ensure that all patients at Fortis Healthcare receive the best treatment in the shortest possible time. Taking the concept of personalized care to the next level is 1:1 patient to nurse ratio in ICUs and ICCUs.


Other top of the line facilities at the hospital include : -
Multi-speciality medical center with day care facilities.
Out patient care to fulfill the local demands.
NABL certified path lab.
State-of-the-art blood bank.
Ultra-modern operation theatres with laminar flow and shadow less lighting.
A 24 hours emergency ambulance service.
A dedicated emergency & trauma center.
Mohali's only 24hr chemist shop.
Free home collection of pathology samples.

Fortis Hospital Mohali offers the most comprehensive medical treatment across a wide range of medical specialities.

Fortis Healthcare is India's fastest growing healthcare chain, with state-of-the-art facilities and an unparalleled commitment to patient care. Fortis Healthcare Limited (FHL) is founded on the vision of becoming an integrated Healthcare Delivery Organization driven by quality, excellence, technology and compassionate care.

Fortis Healthcare has adopted a "Total Patient Centric Approach". A team of skilled and reputed doctors, efficient management professionals and highly trained and motivated nurses, delivers this. Our infrastructure is world-class. We operate to international protocols and all our hospitals are patient centric in design.



Accessibility

: - The expanding Fortis Healthcare network ensures accessibility to large sections of the population and ease of medical information transfer (Electronic Medical Records). The network has the convenience of outpatient medical services and diagnostic testing all under the same roof. Our facilities are built with our patients in mind. Ease and convenience for the visitors and patients are incorporated into each facility we design.



Medical Expertise

: - Fortis Healthcare facilities provide super speciality care and subspecialty expertise available as required. Fortis Healthcare is attracting the top medical talent in the country while building the largest network of hospitals and medical professionals in India.



Branches of Fortis Hospitals in India : -

For more information, medical assessment and medical quote send your detailed medical history and medical reports
as email attachment to
Email : - info@wecareindia.com
Call: +91 9029304141 (10 am. To 8 pm. IST)
(Only for international patients seeking treatment in India)
For a detailed evaluation send patient's medical reports / X rays / doctors notes to info@wecareindia.com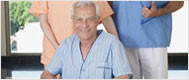 Patient Storys
Successful heart surgery at We Care India partner hospital allows Robert Clarke to live a normal life despite a rare genetic disorder We Care india helped Robert find best super specialised surgeon for his rare conditions.

Read : Robert's Story
See All : Patient's Success Stories


Related Link
Group Websites
Find us on