Facilities at Fortis Hospital, Mohali

With the comfort and needs of patients and their family members a priority, the Fortis Hospital, Mohali has provided various facilities.







Medical Facilities
Cardiac Cath Lab


Fortis Hospital Mohali has two cath labs that function 24 hours a day and 7 days a week, supported by a sophisticated Coronary Care Unit.

Coroscope - Coroscope - This equipment from Siemens has HICOR and ACOM modules which are used for electro physiological monitoring procedures (EP lab studies) and recording and processing of images respectively.
Innova 2000 - The Innova 2000 by GE is a digital imaging system. It is the first in India and one of the few in the world.
Experts with vast experience in invasive cardiology perform : -
Coronary/peripheral/renal carotidangiography
Percutaneous transluminal coronary/peripheral angioplasty/carotid with or without stent including the use of rotablator
Permanent pacemaker implantation(PPI) - single/double chamber
Biventicular pacemaker(heart failure device impantation)
Electro physiology study(EP Study)
Radio frequency ablation (RFA)
Ventricular/atrrial septal defect/ patent ductosus arteriosus device closure(VSD/ASD/PDA device closure)
IVC filter implantation
Congenital cath study including oximetry analysis
Balloon mitral/aortic/pulmonary valvuloplasty
AICD (automatic implantable cardioverter defibrillator)
Cardiac Operation Theatres


Bringing breakthrough technologies to the operating room, Fortis Hospital Mohali is setting the highest international standards in its cardiac care facilities. State-of-the-art operation theater are located on 2nd floor, B-Block are equipped with high precision gadgets, new generation heart-lung machimes, intra aortic balloon pumps, touch screen flat panel monitors, advanced ventilators, cell savers and international laminar flow to ensure sterility and prevent infection during surgery.

Cardiac OTs have been constructed around a central sterile core, which has the provision of storing all the sterile items to be used in the theatres. The sterile core has the facility of a Stat Lab for immediate results of Blood Gas (ABG and Electrolytes) & Steam sterilizer (flash) for immediate sterilizing of instruments that would be needed in-between the surgeries.Operation theaters are directly connected with CSSD through dumb waiter lifts to transfer the items.


Equipment :-




Heart Lung Machine

: - During the by-pass surgery, the heart is made to stop and hence this machine takes over the function of the heart (pumping) and lung (Oxygenation). Supplied by Terumo, Model Sarns, 9000 has the advancement of built in four pumps. OT Table: Supplied by ALM, one of the advanced operation table in the market, fully operational electronically.



OT Lights

: - Shadow less high power operation lights with 3 domes facilitate different activities of the operation like vein harvesting, sternal opening etc at the same time.



Anaesthesia Machine

: - Drager Supplied Julian make anaesthesia machines are used to keep the patient sleeping during the surgery. This very user friendly and highly advanced anaesthesia workstation monitors the level of anaesthesia given to the patient.



Cautry Machines

: - Used for cutting the skin/tissues with minimum loss of blood. Supplied by Valley lab with the advanced model, Force Fx.



ACT Machine

: - This machine is used for measuring activated coagulation timing, very essential to identify the clotting time of the blood for cardiac patients.



Patient Monitor

: - These advanced touch screen, modular type monitors supplied by Agilent Technology come with two slave monitors to facilitate the surgeons during surgery and can host, ECG, Spo2, Invasive & non invasive Blood pressure, Temp, CO2, Cardiac Output, EEG, Blood Gas Analyser parameters at the same time. These monitors have the direct access (Network) to the monitors in the SICU, through which the doctors can view the data of patients in SICU and vice versa.



Scrub Station

: - Fully automatic, sensor based scrub station are used for scrubbing (washing hands) which is connected with ultra pure R.O water


Multi- speciality OT's


Fortis Hospital Mohali is equipped with high-tech operation theaters where high risk surgical procedures are performed by a dedicated team of experts. There are 4 major and one minor Operation Theaters. Three major and one minor OT is on the first floor and exclusive OT for Joint replacements is on the second floor in the Cardiac OT complex. A state-of-the-art Neuro OT has just been commissioned and is only of its kind in the region.

On an average 15-20 cases are done in MSOT from 8am to 8pm schedule, however emergency services are available round the clock. Various general surgery procedures such as Drainage of abscess/foreign body removal/ear lobule repair etc are also performed as day care procedures at MSOT.


These include : -
Colonoscopy
Endoscopy
Bronchoscopy
IOL
D&C
Closed reductions
AV fistulas
Various Biopsies such as Trucut
Cystoscopy
Dilatation of stricture urethra without anesthesia
Critical Care Units


The Intensive Care Units at FHM are managed by experts in critical care, with a patient-to-nurse ratio of 1:1. Trained Intensivists are adept in all emergency techniques such as airway management, providing Intra Venous, Anesthesia, performing life saving procedures such as chest tube drainage and above all, well trained to deal with cardiac arrest.


Surgical Intensive Care Unit (SICU)
Coronary Care Unit (CCU)
Medical Intensive Care Unit (MICU)
Speciality Intensive Care Unit (SPICU I & SPICU II)

Intensive care units have been planned on the same floor where the operation theatres and cath labs are also located. It has been planned specially so as to facilitate movement of the patient after the surgery / procedure in case if any emergency.


Equipment : -


All the ICU's at Fortis Hospital Mohali are equipped with the most modern and highly specialized equipment. Some of this equipment, which forms an integral part of the patient care, and sets Fortis Hospital Mohali a class apart, are:



Ventilators

:- The newer generation critical and life saving machines are patient and user-friendly with alarms and set up buttons simplified. We, at Fortis Healthcare, have opted for the Seimens 300A which is the latest ventilator on the market. It not only is able to sense whether the patient is breathing spontaneously but also allows him to do so if this is adequate. The same ventilator can be used for adults, paediatrics and neo-natals. This dramatically cuts down the time needed on the ventilator and along with better patient management cuts down costs tremendously.



Monitors

: - We have opted for the Agilent wide screen touch monitors, which are able to provide at least 3 pressure traces along with other parameters such as heart rate, respiration, temperature etc. This is also Network into a central nursing workstation so that all the parameters of patients are seen on one screen making access easier. All these monitors are Network through a central server and interfaced with HIS. The doctors can view these parameters sitting in their chambers.



ICU Beds (HILROM)

: - Some of the special features about these beds are that, they are electrically operated through remote switches. Can be tilted up and down or sideways. Provides ease in the movement of the patient from Cardiac OT to SICU and vice versa. Provision has been made for keeping monitors, oxygen cylinders, infusion pumps and syringe pumps, without affecting the patient comfort.



Mattress (Ripple mattress)

: - Helps in reducing the incidences of bed-sores to the patients when he may be lying down in the same position for days altogether. It operates through an air pump, which deflates and inflates the bubbles in the mattress providing comfort to the patient and reducing the stress due to weight of the body.



SICU Pendants

: - These imported pendants from Drager (Germany) are installed next to the patient bed, which can rotate upto 270 deg, providing medical supplies e.g. oxygen, compressed air, vacuum, electrical outlets (UPS & non UPS). This can house monitors, infusion pumps, syringe pumps, BIBAP (type of ventilator) etc. This provides effective space utilization and ease of operation.



Bed Head Panel

: - Bed head panels have been installed in CCU, MICU. They are used for supplying services like oxygen, compressed air, vacuum, electrical outlets (UPS & non-UPS), nurse call system, data and voice outlets in patient rooms.



Intra Aortic Balloon Pump (IABP)

: - This critical and life saving equipment is used to increase the blood pressure of the patient whenever it falls down below certain desired limits. Apart from SICU, CCU & MICU, this equipment is also used in OTs, Cath lab and ER.



Infusion / Syringe Pumps

: - Used for delivering accurate dosage of medicine to critical patients at a particular rate.



Critical Care Stat Lab

: - Houses the facilities for immediate testing of blood gases, electrolytes for critical patients and is located within the ICU.


Specialist Emergency Care

The Department of Emergency Medicine at Fortis Hospital Mohali is adept with the most modern life support systems and manned by highly qualified paramedics with knowledge and skills to evaluate and stabilize patients who seek emergency medical care, especially those with potentially lethal and disabling conditions.


The department is equipped to handle all emergency cases : -
Cardiac emergencies: chest pain, heart attacks, angina, stroke and shock.
Medical emergencies: poisonings, abdominal pain, lung problems (asthma etc), infections, liver, kidney and urinary problems.
Surgical emergencies: appendicitis, lacerations, cuts, abscess drainage and fractures.
Others: nose bleed, foreign body in the eye, dog bites etc.


The patient is initially examined in the Triage area and a basic evaluation of the patient's condition is made. The patient is then transferred to the cardiac / non-cardiac observation rooms.In case of any life-threatening situation, the patient is shifted to the Code Blue room where the facilities for cardiopulmonary resuscitation like defibrillation, endotracheal intubation etc., is available.

Code Blue is an emergency siren / call given when any patient in the hospital undergoes a cardiac arrest and requires immediate attention for cardio-pulmonary resuscitation. The emergency call is sent to all in the Code Blue team. Code Blue Team consists of an ER Physician, Cardiologist, Anesthetist, Surgeon and Nurse. The Code Blue Team is available 24 hours a day, in house to any Department in the hospital to provide emergency cardiopulmonary resuscitation measures to a patient having a cardiac arrest.

The department, as in all major hospitals in the US and UK, is fully outfitted with sophisticated life support systems like ventilators, digital bed side monitors etc to handle critical cardiac as well as other emergency cases round-the-clock. Emergency care is available 24 hours a day, seven days a week by skilled emergency physicians and emergency nursing staff.


Other facilities in ER
Emergency Operation Theatre
X-Ray room
Ultrasound
ECG
Plaster room


The hospital has four fully equipped rescue ambulances with defibrillators, portable ventilators, portable monitors, pulse oxymeters, syringe pumps, emergency medicines and specifically trained staff.



Domiciliary Care


At Fortis Hospital Mohali, patients have a choice of four categories of rooms located on first and third floors.



All beds in the hospital are fully equipped with state-of-the-art medical support facilities, regardless of their category. The meticulous design of the hospital has ensured that all the patient rooms have ample space (2000 sq ft per bed) and daylight in addition to being centrally air-conditioned. Patient rooms also have provision to accommodate one attendant.


Other facilities include : -
Round the clock medical and nursing care
Centralized oxygen and suction facility
Nurse Call Bell
Television / Phone
Bed cum sofa for the convenience of the attendants
Day Care Oncology


The Day Care Oncology suite at Fortis Hospital Mohali has introduced the day care concept of administration of single and multi-drug infustional chemotherapy for patients with cancer and blood disorders. A special unit designed with an aim of providing a friendly, conducive, pleasant and peaceful environment for safe administration of treatment for cancer patients, this unique facility offers an advantage to patients whose schedules of treatment require only short term admissions.

Special day care beds are available, where without formalities of admission, patient is administered chemotherapy by highly trained chemo doctors and nurses in a pampered comfortable environment. Furnished with sophisticated facilities, the unit is fully equipped to handle emergency as well as routine chemo cases


Dialysis


Fortis Hospital Mohali has an ultra modern dialysis center, well equipped with eight state-of-the-art machines with the facility of NIBP monitoring during the procedure, in built alarms, plasmapheresis module etc. These machines are used for both emergency dialysis as well as to maintenance dialysis for CRF patients. One machine is exclusively kept aside for unscreened or HbsAg/HIV/HCV positive patients.


Endoscopy


Various OPD and IPD procedures are done in the endoscopy suit which is functional from 8:00am-8:00pm all weekdays and emergency facility is available round-the-clock.


The list of procedures performed include : -
Colonoscopy full length
Sigmoidoscopy
Endoscopic variceal band ligation
Endoscopic removal of stents
Endoscopic polypectomy
Colonoscopic polypectomy
Endoscopy
ERCP- diagnostic
ERCP- therapeutic-removal of CBD stone
Billary stenting
Oesophegal dilatation and stenting.
Radiology


The Radiology Department at Fortis Hospital Mohali offers patients diagnostic services as advanced as anywhere in the world. Located on Ground Floor, B Block , each unit in the department is self contained with waiting areas, examination and equipment rooms.


The diagnostic tools offered at the department include : -
64 Slice CT Scan

: - The 64 slice per rotation of 0.33 seconds (194 slice per second) CT scanner at Fortis Hospital Mohali enables high speed, high resolution imaging with the lowest noise and the best anatomical coverage. With significantly higher scanning speed, 64-slice CT scanner is capable of undertaking CT angiographies and all routine CT scans.



Ultrasound

: - The ultrasonography section of the Radiology Department at Fortis Hospital Mohali is equipped with latest high-end equipment to perform chest, abdomen, soft tissues, and part like thyroid, testis, breast ultrasound and color dopplers. Highly sophisticated procedures like FNAC, abscess drainage, tapping, pigtail catheter insertion, percutaneous trans hepatic biliary drainage, percutaneous nephrostomy are also done under USG guidance, besides routine ultrasound.



X-ray

: - All routine x-rays of chest, abdomen, spine, limbs, skull etc as well as special x- ray procedures such as IVP, barium, HSG, RGU, MCU, and sinogram are undertaken using the most advanced equipment. The best of high-speed rare earth screens, cassettes and imported films ensure high quality x-rays and contrast study.



Mammography

: - Mammography is performed as a routine for preventive check up using facilities that allow specialized view for better diagnosis.
Nuclear Medicine


Specialists at the Department of Nuclear Medicine located on Ground Floor, B Block use safe, painless and cost-effective methods to image the body with specialized diagnostic gamma camera in order to assess the organ function and identify presence of disease. To obtain diagnostic information, patients are administered a very small amount of a radiopharmaceutical intravenously. Depending on which type of scan is being performed, the imaging is done either immediately, a few hours later, or even several days after the injection.

This radioactive tracer travels through the body and accumulates in the organ and emits gamma rays, which are then detected by the gamma camera to produce images to show how an organ functions over time. Common nuclear medicine procedures include thyroid studies, brain scans, bone scans, lung scans, cardiac stress tests, and liver and gallbladder procedures.


Nuclear Medicine procedures performed at Fortis Hospital Mohali include : -
Cardiology

Stress Thallium (SPECT)
Pharmacological Stress Thallium (Adenosine/ Dobtamine)
MUGA (Stress/Rest)

Neurology

HMPAO/ECD Brain Perfusion scan (SPECT)

Pulmonology

Ventilation/Perfusion scan (V/Q scan)

Endocrinology

Thyroid scan/uptake
Parathyroid scan
MIBG scan for Pheochromocytoma

Skeletal system

Bone scan
SPECT bone scan

Renal system

DTPA scan
DMSA scan
Captoprill scan for RAS

Oncology

Gallium scan
Radionuclide therapy (strontium/samarium)
131 I-Whole body scan

Gastroentrology

Gastric emptying study
GI Bleed study
HIDA scan
Pathology


SRL Ranbaxy manages the Path Lab at Fortis Hospital Mohali. One of Asia's leading clinical testing facilities, SRL follows the protocols of College of American Pathologists(CAP). Staffed with highly skilled technicians and equipped with digital analyzers, Path Lab at Fortis Hospital Mohali offers diagnostic facilities with accuracy and ethical standards for the diagnosis of disease, so as to help the Clinician prescribe effective, timely treatment.

The Laboratory offers services round the clock, 24x7, for inpatients as well as out door patients. The patient's are also offered the facility for home collection of samples.

The laboratory is NABL accredited as per its most recent standards ISO; IEC 15189, and is the only Lab in this region to have this distinction. It is participating in a year round quality assurance programs with various national and international organizations. The laboratory offers around 120 routine investigations in house and for all other high end investigation the laboratory sends its samples through an efficient logistics chain to its parent lab at SRL Mumbai, which is a CAP & NABL, accredited lab.

The lab has complete automation in Biochemistry, Haematology, Coagulation, Serology, Clinical Pathology and Microbiology. The Lab also offers interventional pathology in the form of FNAC, guided FNAC and Bone Marrows and is providing a diagnostic back up to the oncology program of the hospital.

The laboratory has a full time competent staff of Pathologists, Microbiologist and Biochemist.


Sample Collection


Samples are collected in the Sample Collection Room/Phlebotomy, adjacent to the OPD Reception (Ground Floor). Patients undergo minor diagnostic procedures like FNAC (fine needle aspiration cytology) in the Procedure Room located in the sample collection room. Thereafter the samples are accessioned, triaged, bar-coded and segregated in the Accession Room - located within the lab premises - and then sent to various sections. The accession room is the nerve centre of the laboratory

The Department has various automated and sophisticated instruments like Dade Dimension RxL Hycel-Celly Cell Counter, Bactec and other auto-analyzers for various lab tests that are performed here.

Bactec : This is an automated blood/body fluid culture system for the early detection of micro organisms growing in our body in cases of infections.

All the bio-hazardous work is carried out in the Laminar Flow while the fume hood is used for processing the formalised biopsy samples. The biomedical waste generated within the lab premises is rendered non-infectious by autoclaving before disposal.



Urology Lab


The aim of Uro Lab at the Fortis Hospital Mohali is to provide the state-of- the- art uro-dynamics assessment of patients in order to give an objective measurement in support of the clinical assessment of symptoms. Uro dynamics is essential part of the diagnostics armamentarium of the urologist, gynecologist specialist in pediatrics, geriatrics and urologist.


Uro-dynamics investigations available at Fortis Hospital Mohali, include : -
Uroflowmetry
Cyclometry
Urethral pressure profile (UPP)

By carrying out the above investigations, patients complaints can be reproduced from the lab and graphic representation is obtained with computer print ups. This further helps in establishing the diagnosis and eventually proper management of patients.


Pulmonary Lab


Fortis Hospital Mohali houses a comprehensive pulmonary laboratory, which provides very precise and reliable methods for understanding numerous facets of respiratory function. Findings from the pulmonary lab evaluations provide valuable information that help physicians better diagnose and treat lung conditions.


This specialized lab offers the following tests : -
PFT

: - Pulmonary Function Test (Spirometry)-It is volume and flow rates measures while doing forced expiratory and inspiratory maneuvers.



EEG

: - Electroencephalopathy-Recording of brain electrical activity shows characteristic changes confirming partial (focal) seizures and may show the focus (location of cause)



NCS

: - Nerve Conduction Studies-NCS recordings are made using electrical stimulation of the peripheral nerves.



EMG

: - Electromyopathy-EMG activity measures the spontaneous and voluntary electrical activity produced in skeletal muscle.



VEP

: - Visual Evoked Parential-These studies are used to monitor the response of the peripheral or,more commonly,central nervous system to a variety of sensory or cognitive stimuli.



PSG

: - Polysomnography (Sleep Study)-Sleep study or polysomnography is a multiple-component test, which electronically transmits and records specific physical activities while you sleep. The recordings become data, which is read or analyzed by a qualified physician to determine whether or not you have a sleep disorder.


Audiometric Tests


Fortis Hospital Mohali has a separate lab for Audiometric tests open from 10:00am-12:00pm weekdays.


The list of tests performed include : -
Pure tune Audiometry
Impedence Audiometry
Speech test
Caloric test
Tone decay
Special test- SISI
Blood Bank


The Blood Bank at Fortis Hospital Mohali is located on the ground floor opposite the IDBI Bank near the IPD Reception. It works 24X7 and blood is available on an exchange basis. Blood donations are accepted only before 5.30 pm.

The Blood Bank is equipped with state-of-the-art equipment, which enables use of advanced techniques for processing/screening of blood and its components. All mandatory screening for the transfusion transmissible diseases like HIV1 and HIV2, HBV, HCV, Syphilis and Malarial Parasite are done with the more sensitive and specific ELISA method rather than using the cheaper rapid methods which have low sensitivity. Committed to quality, Fortis Healthcare does one extra test for HBV, viz. Hepatitis B Core antibody and also the Malarial Antigen test (to detect malarial parasites) in order to ensure a high level of blood safety.

Blood being a scarce resource, the required number of blood units required to be transfused have to be donated by patient's friends, relatives and well wishers. However the blood bank maintains a stock to take care of any unforeseen requirements of blood so that the treatment is not compromised.


Physiotherapy


Fortis Hospital Mohali has a dedicated department that of Physiotherapy, which facilitates quick rehabilitation and management of patients with musculoskeletal. cardiothoracic and neurological conditions. Qualified physiotherapists work in a wide area of settings like orthopaedics, paediatrics, nurological diseases, stroke recovery, occupational health, ergonomics, and care of elderly to rehabilitate and restore patients to near pre-ailment sate. Equipped with sate-of-the-art electro-therapeutic equipments, exercise unit and gymnasium facilities, the department caters to both inpatients as well as outpatients, along with offering mobile physiotherapy services.


Physiotherapy services at Fortis Hospital Mohali incude : -
Shortwave Diathermy
Microwave Diathermy
Electrotherapy
Traction
Ultrasound therapy
Laser
Hydrocalateral packs
Cryopacks
Advance techniques of Manaul therapy & Manipulation
Supervised Excercises for 20 minutes & 1 hour
Inital evalaution with excercises
Consultation
Cardiovascular Suite facilities for general public & staff.
Mobile services at the patients doorstep
Dietetics


The goal of diet clinic at Fortis Hospital Mohali is to provide diet consultancy to the out door patients and their attendants and satisfy their diet related queries. Dietetics Department organizes specific and individualized counseling and diet counseling education of patients on the basis of clinical parameter , doctors prescription , diagnostics in the form of diet charts .


Outdoor patients coming to diet clinic are : -
Consultants referrals
Walkins
Follow up

Diet consultancy for OPD is attended on the basis of first come first serve basis . Patients from all categories are accommodated. Special attention is given to vulnerable patients. All the aspects physical, emotional, clinical & social are kept in mind while doing counseling. Diet charts are given in a language , easily comprehend by the patients. Best levels are made to individualize each and every patients diet plan to enhance or improve adherence and compliance to the diet plan provided to the patient. Services are offered the patients between 9:00am to 6:00pm from Monday to Saturday.


Sleep Study


Fortis Hospital Mohali has a dedicated sleep study lab designed to evaluate, diagnose, treat and help patients with sleep disorders. Bringing together medical experts in the fields of Internal Medicine, ENT, Pulmonary Medicine, Neurology and Psychiatry, the center offers complete diagnosis and management of sleep disorders like sleep apnea, insomnia, snoring, abnormal leg movements and more.

A highly specialized inpatient facility where patients spend one night in a specially designed environment, the lab is equipped with state-of-the-art polysomnography (PSG) machine to study sleep patterns. Polysomnograph monitors are used by highly trained technicians to study the nasal flow, the loudness of snores, pulse rate, heartbeat, respiratory function, chest movement, leg movement, the abdomen movement and oxygen saturation of the patient, on the basis of which a complete sleep report, which defines and diagnoses the sleep disorder is prepared. According to the type of problem detected, the treatment is designed for the patient.



Non-Medical Facilities
Fortis Healthcare inn


At Fortis Hospital Mohali, we have a special commitment to the happy recovery of a patient who has undergone a surgery. To this end we have set up a rehabilitation centre on the campus. Based on facilities available at all the top US cardiac hospitals, it provides 'step-down' care, in which a patient after surgery can stay for a while in the company of his family. With a near-normal-life environment, the patient receives the necessary monitoring or therapy, till they are confident enough to return home.

The Inn is equipped with luxurious, fully furnished and centrally air-conditioned rooms. It houses a multi cuisine coffee shop that offers a la carte preparations along with a variety of snacks, meals, beverages and a host of other tantalizing culinary delights.



Accommodation

: -

The Inn has 30 well-furnished rooms and two suites with all the requisite amenities including cable TV, attached baths, phones, a 24-hour room service, laundry and air conditioning. \


Facilities offered by Fortis Healthcare inn : -
Clean, centrally air-conditioned, comfortable rooms with soothing décor
Variety of cuisines - 24-hour multi-cuisine coffee shop
Laundry facilities
Car rental
Travel services
Cafe 24


Cafe 24 is a round-the-clock restaurant located in Fortis Healthcare inn. This offers you a wide range of multi-cuisine and a-la-carte preparations. A variety of snacks, meals and beverage are available on payment.


Cafe Coffee Day


Located opposite the main 'Inpatient' entrance is one of the most prominent areas, Café Coffee Day . Café Coffee Day has a colourful and relaxing ambience and brews a variety of coffee - Cappuccino, Latte, Espresso, Mocha, and house blend, along with some delicious take away snacks - patties, sandwiches, pastries etc


Hot Shoppe/Nestle Coffee bar


Economical take away joints like the Hot Shoppe and the Nescafe Coffee Bar offer the attendants of patients a variety of eating options- shakes, combo meals, light snacks etc at very affordable prices.


24 hour chemist shop


Chemist Shop is located on the ground floor of Fortis Healthcare inn. The entire medicine and medical disposables requirements of OPD patients and discharged IPD patients are met by this Pharmacy. The Pharmacy is manned by qualified Pharmacists who explain drug dosages and Doctor prescriptions to the patients and their attendants.


Gazebo


With the growing volumes and the need of the attendants to stay within the hospital premises to be near to patient, special areas have been allocated and four gazebos have been constructed with pucca floors and provision of electricity and fans, where the attendants can rest, spend their time and also sleep at night.


Business center


Conveniently located near the IPD loby, the business center at FHM offers the attendants facilities like Xerox, Telex, Fax, Cyber cafe etc.


Banks and ATMs


For the convenience of Patient Attendants, there are two round-the-clock ATMs and a bank on the premises of the hospital. These are located on the ground floor, near the IPD Reception. The IDBI Bank facilitates the money requirements of patients or their relatives. It is a safer alternative to carrying large sums of money. The patients have the options of opening an account with the bank and also settling their bills directly through the bank facilities.


Prayer Room


To cater to the spiritual needs of patients and their attendant, there is one prayer room in front of the ICU lobby. Patients or their attendants can spend time in meditation or prayer in peace and quiet. The second prayer room is located in the basement near the mortuary.


Kid's Corner


A special area demarcated as Kid's Corner is located near the IDBI Bank in the IPD, where children can play.



Bookshop


As a facility for the attendants who are with the patients and have to spend their time in a constructive matter, FHM has an in-house bookshop operated by the BOOK CAFÉ, open all the seven days from 8am to 8p.m. The shop provides a variety of reading material - books, novels (fiction/non fiction), children's books, books on health and yoga, magazines etc for purchase.


Patient Welfare Department


`Since its inception Fortis Healthcare has been aspiring to track patient satisfaction and feedback through our Patient Welfare Program, thus making it an integral and unique part of the Healthcare Delivery system that Fortis Healthcare upholds.

Fortis Healthcare has an established Patient Welfare Department and the Welfare Officers (also referred to as the "Pink Ladies" due to their uniform which entails wearing a pink coat) act as a liaison between the patient/customer and the hospital. They are the patient's advocates or representatives, striving to provide solutions to any problems they may encounter while at Fortis Healthcare and to improve the overall quality of care provided.

The Patient / Guest Relations Department is the formal channel for patients and visitors to voice their concerns about any aspect of care or service at the Fortis Hospital which they may feel may not be satisfactory or conversely which they feel deserves plaudits.

Patient visits are made on a daily basis to right from the time of admission until discharge so as to ensure a comfortable stay for the patient as well as their attendants, helping them to iron out any problems they may face. PWO's often keep in touch with the discharged patients to strengthen the Fortis Healthcare - patient bond that is inevitable once a patient is treated at Fortis Healthcare and goes home well.


Masterji


The ever smiling, "Masterji" is working with us in the capacity of an Attendant Welfare Officer. Masterji hails from the interiors of Punjab and has spent the better part of his life in his village following the rural system that is such an integral part of Punjab.

Masterji interacts with our patients and their attendants on a daily basis, soliciting feedback, listening to their problems, working out solutions and above all bringing with him the warmth and personal 'human' touch so important for our patients and their attendants. He serves as an interface between the management and the attendants, particularly from the rural background with his easy accessibility and confidence-producing demeanor.

For patients or attendants who wish to speak to someone regarding their issues, queries etc but don't know whom to contact, Masterji is always available to help them out.

He has made many a rural patient's and their attendant's stay at the hospital a little more comfortable as they can put forth their views/queries to someone whom they feel they can relate to.



Branches of Fortis Hospitals in India : -

For more information, medical assessment and medical quote send your detailed medical history and medical reports
as email attachment to
Email : - info@wecareindia.com
Call: +91 9029304141 (10 am. To 8 pm. IST)
(Only for international patients seeking treatment in India)
For a detailed evaluation send patient's medical reports / X rays / doctors notes to info@wecareindia.com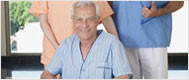 Patient Storys
Successful heart surgery at We Care India partner hospital allows Robert Clarke to live a normal life despite a rare genetic disorder We Care india helped Robert find best super specialised surgeon for his rare conditions.

Read : Robert's Story
See All : Patient's Success Stories


Related Link
Group Websites
Find us on