Apollo Hospitals Group India

With over 7500 beds across 43 hospitals in India and overseas, neighbourhood diagnostic clinics, an extensive chain of Apollo Pharmacies, medical BPO as well as health insurance services and clinical research divisions working on the cutting edge of medical science, Apollo Hospitals is a healthcare powerhouse you can trust with your life. At Apollo Hospitals, India, we unite exceptional clinical success rates and superior technology with centuries-old traditions of Eastern care and warmth, as we truly believe the world is our extended family-something our 16 million patients from 55 countries can warmly affirm.



Apollo Hospitals Overview

It is often said that nothing happens, unless there is a dream first. At the genesis of the Apollo story there was a dream. A dream so powerful, that it helped transform the medical landscape in India.

The dream nurtured and grew within Dr. Prathap C Reddy, the founder Chairman of Apollo Hospitals, until the point of inflection happened in 1983 . A young man succumbing to an ailing heart was what it took to ignite Dr. Reddy's vision into a reality - a vision where quality healthcare was given, where the pursuit of clinical excellence was daily endeavor, India a hub in the medical tourism map and where the Apollo family touches and enriches lives every minute, every day.

Apollo Hospitals started as a 150 bed hospital in Chennai in 1983. And it has to be said, amidst much scepticism. India in the early 80's was not the easiest place for private enterprise. Moreover private healthcare institutions were unknown and they were not doing cutting edge work. 25 years later it is an amazing story of success, achievement and most importantly, dreams realized. As Apollo Hospitals has made colossal strides to reach where it is, more and more facets of the founding vision have turned to reality. Today Apollo Hospitals is not just one of the country's premier healthcare providers but has also played a pioneering role in helping India become a center-of-excellence in global healthcare.

The Apollo Hospitals group today includes over 7500 beds across 43 hospitals in India and overseas, neighbourhood diagnostic clinics, an extensive chain of Apollo Pharmacies, medical BPO and health insurance services and clinical research divisions that are working on the cutting edge of medical science.

However the largest achievement of the Apollo Group has been to take quality healthcare to across the length and breadth of India. Of touching 10 million lives and giving hope to an entire segment of the Indian population who did not have an option beyond limited medical infrastructure.

Apollo has succeeded in being more than just a quality healthcare provider. It has been a major player in scripting the medical landscape of the nation. This is primarily because the group has continuously been at the helm of several game-changing innovations in Indian healthcare.

By the start of the new millennium, Apollo Hospitals Group had become an integrated healthcare organization with owned and managed hospitals, diagnostic clinics, dispensing pharmacies and consultancy services. In addition, the group's service offerings include healthcare at the patient's doorstep, clinical & diagnostic services, medical business process outsourcing, third party administration services and heath insurance. To enhance performance and service to customers, the company also makes available the services to support the business of healthcare; telemedicine services, education and training programmes & research services and a host of not- for- profit projects.



Apollo Hospitals - Directors
Executive Directors : -
Dr. Prathap C. Reddy - Executive Chairman
Ms. Preetha Reddy - Managing Director
Ms. Suneeta Reddy - Executive Director, Finance
Ms. Sangita Reddy - Executive Director, Operations
Non-Executive Directors : -
Mr. P. Obul Reddy
Mr. N. Vaghul
Mr. Deepak Vaidya
Mr. Rajkumar Menon
Mr. Rafeeque Ahamed
Mr. T.K. Balaji
Mr. Steven J Thompson
Mr. Khairil Anuar Abdullah
Mr. G Venkatraman
Mr. Neeraj Bharadwaj
Mr. Sandeep Naik, Alternate Director to Mr. Neeraj Bharadwaj
Across the healthcare spectrum




Apollo Hospitals



Apollo Hospitals Enterprise Limited has over 7500 beds across 43 hospitals in India, rest of Asia and Africa. The hospitals are multi specialty tertiary care facilities with centres-of-excellence in medical disciplines including cardiology, cardio-thoracic surgery, gastroenterology, orthopedics & joint replacement surgery, neurology, critical care medicine, nephrology, oncology, hand & micro surgery and reproductive medicine.




Apollo Global Projects Consultancy



Apollo offers project and operations management consultancy services with the support of operational and functional specialists. The pre & post commissioning consultancy services include feasibility studies, strategic planning, infrastructure consultation, human resource recruitment, training and medical equipment consultancy, management contracts, establishment of medical and administrative protocols etc.




Apollo Health and Lifestyle Limited



Apollo Health and Lifestyle Limited, has established over 100 Apollo Clinics across the country, is an integrated model and offers facilities for specialist consultations, diagnostics, preventive health checks and 24-hour Pharmacy, all under one roof.




Apollo Pharmacy



Apollo Pharmacy is India's first and largest branded pharmacy network; with over 750 retail outlets in key locations across the country. The group adds one pharmacy every 23 hours.




Apollo Hospitals Education and Research Foundation



AHERF was set up to establish, maintain and support educational institutions in promoting medical, paramedical and hospital management courses. The Institute offers over 18 post graduate teaching programmes, including ones certified by the Royal College of Edinburgh. MedVarsity Online Limited is backed by two giants; Apollo in medicine and NIIT Limited in the field of electronic-education. MedVarsity has developed in-house, over 1500 hours of medical content that is accessible to the medical community, anytime and anywhere. The research division currently undertakes diverse projects from clinical trials in multiple locations to molecular biology, stem cell transplants, epidemiological studies, and in the future identification of genetic Biomarkers.






Apollo Telemedicine Networking Foundation



In 1999, Apollo launched its first model Telemedicine Unit at Aragonda village in the Chittoor district. Since then, Apollo has witnessed a steady growth in terms of delivering quality healthcare and reaching out to the masses. Telemedicine is a potent means of harnessing telecommunication technology to deliver healthcare and education to patients in regions that are geographically less accessible. It also saves time and the cost of travel to access quality care. Apollo has pioneered the concept of telemedicine in India and Asia, and has over 100 telemedicine centres in India and overseas.




Apollo Insurance Company Limited



Apollo DKV is a joint venture of the Apollo Hospitals Group and DKV AG, Europe's largest private health insurer and a Munich Re Group company. The company offers innovative health insurance, wellness solutions and disease management to meet customer needs.




Apollo Wellness Plus



Apollo Hospitals launched the first Wellness Centre at Apollo Hospitals Chennai in Feb 2005. Wellness Plus is the perfect blend of modern and complementary medicine like aromatherapy, pranic healing, yoga, and meditation that fits the modern lifestyle.




Apollo Reach Hospitals



An endeavor to bring world class healthcare to semiurban and rural India - every Apollo Reach Hospitals will be a specialty hospital, designed to complement existing private and public healthcare facilities in the proposed towns and villages. Construction of hospitals, procurement of land and identification of cities are underway to set up the first phase of 25 Apollo Reach Hospitals over the next two years across India. With an initial bed strength of 100 - 150 beds, each Apollo Reach Hospital can be ramped up to a 200 bedded specialty hospital.



Branches of Apollo Hospitals in India : -
| | |
| --- | --- |
| | Apollo Hospital, Chennai, India |
| | Apollo Specialty Hospital, Chennai, India |
| | Apollo Hospitals, Bangalore, India |
| | Apollo Hospitals, Ahmadabad, India |
| | Apollo Hospitals, Hyderabad, India |
| | Apollo Gleneagles Hospital, Kolkata, India |
| | Indraprastha Apollo Hospital, Delhi, India |

For more information, medical assessment and medical quote send your detailed medical history and medical reports
as email attachment to
Email : - info@wecareindia.com
Call: +91 9029304141 (10 am. To 8 pm. IST)
(Only for international patients seeking treatment in India)
For a detailed evaluation send patientís medical reports / X rays / doctors notes to info@wecareindia.com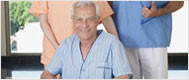 Patient Storys
Successful heart surgery at We Care India partner hospital allows Robert Clarke to live a normal life despite a rare genetic disorder We Care india helped Robert find best super specialised surgeon for his rare conditions.

Read : Robert's Story
See All : Patient's Success Stories


Related Link
Group Websites
Find us on