Accreditation at Fortis Hospital, Mohali

Fortis Hospital Mohali have accomplished another important milestone by getting the NABH accreditation, which makes us No. 1 yet another time!!

Fortis Hospital Mohali has made history once again. We are the first and the only hospital in INDIA to be the proud awardees of two very prestigious accreditations which are the Joint Commission International, USA, and the National Accreditation Board of Hospitals, INDIA, both of which are known for their stringent standards and intensive evaluation. Many hospitals have tried and failed to acquire both, but as always, FHM has come out with flying colors. Once again, three cheers for the Quality Assurance team lead by Dr Simmardeep Singh Gill. Debjani and Manpreet need a special mention too for tirelessly working towards this accomplishment.


Some facts that we must know about NABH


National Accreditation Board for Hospitals & Healthcare Providers (NABH) is a set up to establish and operate accreditation program for healthcare organizations. Moreover NABH also has international recognition from International Society for Quality in Healthcare (ISQua). It is an international body which grants approval to Accreditation Bodies in the area of healthcare.


Functions : -
NABH accredits hospitals who provide high quality of care and patient safety in respect of patients rights and satisfaction as well.
It stimulates continuous improvement and enables hospitals in demonstrating commitment to quality care along with It also raises community confidence in the services provided by the hospital.
It provides opportunity to healthcare unit to benchmark with the best.
It helps in maintaining continuous learning, good working environment, leadership among staff and above all ownership of clinical processes as well. It also improves overall professional development of Clinicians and Paramedical staff and provides leadership for quality improvement within medicine and nursing.
Accreditation provides an objective system of empanelment by insurance and other Third Parties. Accreditation provides access to reliable and certified information on facilities, infrastructure and level of care.
Fortis Hospital Mohali gets JCI accreditation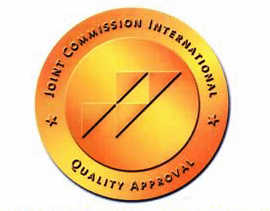 The JCI accreditation is considered as the gold standard or the highest form of recognition in global healthcare.



Mohali, August 27, 2007

: - Fortis Hospital Mohali has received accreditation from US-based Joint Commission International (JCI). The accreditation, considered as the highest form of recognition in the health world, has been conferred in recognition of Fortis Hospital Mohali's empathetic patient care programme.

JCI, the gold standard in global healthcare standards, focuses on areas that directly impact patient care. The focus areas include: Assessment of patients, utmost care of the patients, patient and family rights, strict infection control for the safety of the patients, education, and documentation.

Mr. Shivinder M. Singh, CEO & MD, Fortis Healthcare, said, "Fortis Healthcare has always been committed towards providing safe, high quality medical care to its patients. Receiving a JCI accreditation is a strong validation that we, at Fortis Healthcare, have taken extra steps to meet the highest level of safety and quality care to our patients. We will continue to provide world-class healthcare at affordable prices and more units under the JCI Banner."

Mr. Ashish Bhatia, COO, Fortis Hospital, Mohali, said, "This accreditation will add more value to Fortis Hospital Mohali and further enhance the confidence our patients have in our quality, safety of care, treatment and services."

Dr. Ashok V Chordiya, Medical Director, Fortis Hospital, Mohali, said, "With a JCI accreditation, Fortis Hospital Mohali will join an exclusive group of hospitals worldwide, which have passed JCI's stringent clinical quality standards."

The responsibility of the entire exercise to align processes and systems at Fortis Hospital Mohali with the stringent JCI requirements was ably led by the young Dr Simmardeep Singh, Senior Manager Quality Assurance and Patient Care Services. Following this accreditation, new processes have been designed by Fortis Hospital Mohali to meet specific patient requirements and patients will continue to have access to the best treatments. Thus, patients will be the prime beneficiaries of the accreditation exercise.

Fortis Hospital Mohali uses "tracer methodology" - an evaluation method to "trace" a single patient's experiences within a healthcare organization to ensure utmost comfort for the patient from the time s/he registers in till s/he is discharged. The accreditation process has brought in significant changes in the way Fortis Hospital Mohali functions. A comprehensive accreditation, such as that of JCI, needed to be implemented across all departments, with the involvement of all the employees who take part in the patient's journey from admission to discharge.

In JCI, there are 565 standards divided into 197 core standards that must be met to achieve accreditation and 368 other standards that lead organizations to best practice levels. These standards are further divided into 1033 measurable parameters, which focuson aspects such as patient safety, patient rights, facilities, and physicians' credentials besides policies and procedures of the organization. To get accredited, a hospital has to fully meet these parameters and Fortis Hospital Mohali has passed this litmus test with distinction.


About Joint Commission International


Joint Commission International (JCI) is an international not-for-profit affiliate of the Joint Commission on Accreditation of Healthcare Organizations (JCAHO), the oldest and largest healthcare accrediting body in the world. Joint Commission International has extensive international experience working with public and private health care organizations and local governments in more than 60 countries.

The mission of Joint Commission International is to continuously improve the safety and quality of care in the international community through the provision of education and consultation services and international accreditation. The accreditation process involves bringing about a significant change in the way the hospital functions. A comprehensive accreditation, such as that of JCI, needs to be implemented organization-wide, with the involvement of all the employees who take part in the patient's journey from admission to discharge. For more than 75 years, JCAHO and its predecessor organization have been dedicated to improving the quality and safety of health care services. Today the largest accreditor of health care organizations in the United States, JCAHO surveys nearly 20,000 health care programs through a voluntary accreditation process. India.


JCI implementation requirements
Standardise processes
Clearly communicate new policies to the employees
Improve documentation
Improve facilities to increase patient safety
Expand the scope of the Quality Management Committee
Plan and document Continuous Medical Education (CME) for all stuff
Implement new and stricter credentialing and privileging criteria for medical staff
Streamline the monitoring of clinical outcomes
Change the maintenance records of medical equipment according to the standards
Improve communication with the patient, practice strict control over patient information
About Fortis Healthcare Limited


Fortis Healthcare Limited, a Ranbaxy promoter group company, was incorporated in the year 1996. It was founded on the vision of creating an integrated healthcare delivery system. Based in Delhi, FHL, which acquired Escorts Heart Institute and Research Centre Limited in September 2005, has operations in Delhi, Jaipur, Noida, Mohali (Chandigarh), Amritsar, Faridabad, Raipur and Srinagar.

It currently has a network of 13 hospitals primarily in North India and 16 satellite and heart command centres, including one heart command centre in Afghanistan. These hospitals include multi specialty hospitals, as well as super-specialty centres providing tertiary and quaternary healthcare to patients in areas such as cardiac care, orthopedics, neurosciences, oncology, renal care, gastroenterology and mother and child care. The hospitals that FHL manages include Fortis Healthcare la Femme, a "boutique" style hospital that focuses on women's health and maternity care. FHL has the capacity to increase inpatient beds to approximately 2000 beds and has performed more than 6,000 open heart surgeries, 5,000 angioplasties and 16,000 angiographies in the last fiscal year.



Branches of Fortis Hospitals in India : -

For more information, medical assessment and medical quote send your detailed medical history and medical reports
as email attachment to
Email : - info@wecareindia.com
Call: +91 9029304141 (10 am. To 8 pm. IST)
(Only for international patients seeking treatment in India)
For a detailed evaluation send patientís medical reports / X rays / doctors notes to info@wecareindia.com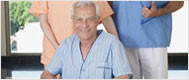 Patient Storys
Successful heart surgery at We Care India partner hospital allows Robert Clarke to live a normal life despite a rare genetic disorder We Care india helped Robert find best super specialised surgeon for his rare conditions.

Read : Robert's Story
See All : Patient's Success Stories


Related Link
Group Websites
Find us on