Medical Tourism Hospitals
MEDICAL TOURISM HOSPITALS IN INDIA : Through our network of health and medical tourism providers in India, We Care India is able to offer our patients some of the most advanced and accredited healthcare facilities in the world. All We Care India partner hospitals are private institutions that either meet or exceed the high standards of quality care, technological innovation and accreditation that American medicine is known for. India hospital Medical tourism gives best and safe treatments to their patients.

And you may ask, "Why is the cost of healthcare so much less expensive overseas in India than here at home?"
Medical Tourism Hospitals India
Here are a few reasons why healthcare is less expensive overseas in India : -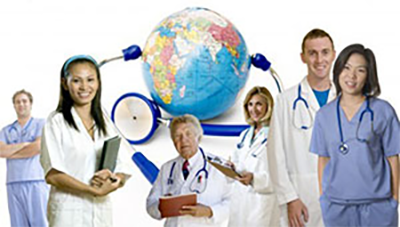 Lower cost of malpractice insurance - fewer law suits
Lower cost of labor
Lower real estate values
Lower construction costs (to build hospitals)
Favorable exchange rates
Lower government taxes
No accounts receivable collections issues with medical tourism patients (cash / credit card payment before release from hospital)
No emergency room bad debt
Less administrative paper shuffling
Less bureaucracy / red tape
Less expensive medical supplies/ equipment/ medications
Best Medical Treatment Hospitals - medical tourism india hospitals
All We Care India partner facilities (Hospitals and Specialty Clinics) meet the following standards : -
Offer comprehensive English speaking friendly staff.
Offer a diverse group of trained and certified physicians, many of whom have long term experience working in American / European hospitals and facilities.
Provide the most advanced medical travel communications technology available today.
Maintain regularly inspected, clean and sterile environments for all medical and non medical areas.
Most medical tourism hospitals offer the following facilities : -

Conventional Radiology
C-arm scanning
CT Scanning
Hyperbaric (decompression chamber), Audiogram
Interventional Radiology
Laboratory
Level 4 Trauma Response
Lithotripsy (treating kidney stones without surgery)
MRI
Pharmacy
Recovery units adjacent to the operating site
Most medical tourism hospitals offer the following additional centers : -

Dental Center: General Dental, Oral and Maxillofacial Surgery, Pedodontics and Orthodontics
Emergency Center
Dialysis Center
Healing and Rehabilitation Center
Health Promotion Center
Heart Center
International Medical Center
Skin Center Rejuvenation Center
Most medical tourism hospitals offer the following levels of service : -

Allergy
Anaesthetics
Cardiology
Dermatology
Diabetology
Endocrinology
E.N.T.
Gastro-Enterology
General Surgery
Geriatric Clinic
Immunology
Internal Medicine
Laparoscopy
Lithotripsy
Mother and Child Clinic
Neurology
Neurosurgery
Obstetrics
Ophthalmology
Orthopedics
Pediatrics
Pediatric Cardiology
Pediatric Psychiatry
Pediatric Allergy Clinics
Plastic Surgery
Radiology
Rehabilitation and Physical/ Occupational Therapy
Rheumatology
Thoracic Specialists
Urology
For more information, medical assessment and medical quote send your detailed medical history and medical reports as email attachment to Email : - info@wecareindia.com Call: +91 9029304141 (10 am. To 8 pm. IST) (Only for international patients seeking treatment in India)
We Care Health Services Hospitals