Doctors at Fortis Hospital, Mohali

At Fortis Hospital, Mohali we have assembled the finest talents in medical care.

Given below are our key physicians and surgeons with a brief profile of their abilities and achievements : -




Dr. T. S. Mahant




[ Cardio Thoracic & Vascular Surgery ]





Dr. T.S. Mahant is the Executive Director, Cardio Thoracic & Vascular Surgery.

He passed his MS Surgery (1978) and MCh. Cardiovascular Surgery (1981) from PGIMER Chandigarh. Over the years he has trained in Australia, New Zealand and the United States of America. He was Professor of Cardiac Surgery at SGPGI, Lucknow (1990 - 1995), following which he took on the role of Chief of Cardiac Surgery at Batra Hospital, New Delhi. Dr. Mahant has had an extremely successful 8 year tenure at Batra Hospital, spearheading the hospital's cardiac program to great heights while he was there.

Dr. Mahant is an asset with over twenty years of rich experience in the field of Heart Surgery, having worked with top hospitals both in the country and overseas. He has performed more than 20,000 surgeries ranging from newborns to 90 year old, simple to complex, congenital diseases, as well as various thoracic and vascular surgeries.




Dr. Gurcharan Singh Kalra
MD, DM is Director
[ Cardiology, Cardiac Catheterization Laboratories]



He did his MD in Medicine (1982), DM in Cardiology (1985) from AIIMS, New Delhi, followed by a fellowship from University of Birmingham, UK. Dr. Kalra joined Fortis Hospital, Mohali after 13 distinguished years as a Cardiologist with G.B. Pant Hospital, New Delhi.

Having to his credit more than 15000 Interventional procedures, Dr. Kalra shows special interest in device closure of valvular defects and has introduced the use of several closure devices such as Rashkind Umbrella Device, Siders Buttoned Device, Asdos, Cardio Seal, Starflex, Coils and Ductocclud.

He has not only initiated device closure and metallic commissurotomy at several leading hospitals around India but has also conducted live demonstrations at Hospital Charles Nicolle, Reven, France. He has also trained cardiologists from USA, Australia & France in device closure and mitral volvotomy.

An internationally recognized Cardiologist, Dr. Kalra is the convener of the Cardiac Registry of India. He has been actively involved in research presentations, and has published papers in more than 200 national and international medical research journals.




Dr. Jagmohan Singh Varma
DM, Director
[ Cardiology ]



He joined Fortis after 17 distinguished years as Head of Department of Cardiology reputed PGIMER, Chandigarh bringing with him more than 25 years experience. He is a vastly experienced trainer of postgraduates and post-doctoral students in Invasive and Non - invasive cardiology practices. He is credited with more than 20,000 Coronary Angiography and interventional procedures. His areas of interest include Coronary Intervention and Cardiac Pacing.




Dr. H.K. Bali
Director
[ Cardiology ]



Dr. H.K. Bali completed his M.B.B.S. in 1981 from Jammu University and accomplished his M.D. (Medicine) in1985 and D.M. (Cardiology) in 1988, both from PGIMER, Chandigarh.

A renowned cardiologist, Dr Bali served for over 25 years at PGIMER, Chandigarh, where he was associated as the Additional Professor prior to joining Fortis Healthcare. Dr Bali has also officiated as Senior Cardiologist & Coordinator of the Department of Cardiology (On Ex-India Leave), at Apollo Hospital, Colombo, Sri Lanka from December 2004 to February 2006.

Dr. Bali has extensive experience of performing both elective and emergency coronary interventions and has been responsible for introducing primary angioplasty for patients of acute myocardioal infarction in this region. He has performed more than 3000 coronary angioplasties and more than 2500 coronary artery stenting as first operator. This includes interventions in patients with stable coronary artery disease, acute coronary syndrome, acute myocardial infarction, cardiogenic shock and patients with severe left ventricular dysfunction.

A renowned cardiologist, Dr. Bali has received several international and national awards and recognitions, including the prestigious D.P. Basu Young Investigators Award at Bombay in 1990. He has attended several national and International conferences and has served as International Guest Faculty at Endovascular therapy course at Paris in May 1998, and Endovascular Therapy course at Monaco, France in 2001.




Dr. R. K. Jaswal
Additional Director
[ Interventional Cardiology ]



He passed his MBBS and MD in Medicine from Govt. Medical College, Amritsar. He did his DM in Cardiology from PGI Chandigarh, after which he joined the Dept. of Cardiology at Indira Gandhi Medical College, Shimla. During his stay there he was sent to AIIMS, Delhi for training in invasive cardiology.

Dr. Jaswal has practiced extensively for over four years in Chandigarh and Panchkula and has previously served as Senior Interventional Cardiologist at Mukat Hospital & Heart Institute, Chandigarh. He has performed nearly 10000 invasive procedures and nearly 2100 coronary interventions. Dr. Jaswal also has to his credit more than 1200 transradial procedures including nearly 300 transradial P.T.C.A.s, the highest in this part of the country. Over the years, he has been performing all types of balloon valvotomies, perephral angioplasties, device closures and paediatric cardiology interventions on patients from Chandigarh, Punjab, Haryana, HP, J&K, and Western UP.

He has attended large number of international conferences during his career and was the faculty member of the Indo-French and Indo-American society. His exceptional case of single coronary artery supplying entire heart was accepted and presented at Euro-P.C.R.




Dr. K. P. Singh
Senior Consultant
[ Endocrinology ]



Postgraduate in Medicine Dr. KP Singh MD, DM, FICN, did his super - specialization in Endocrinology after which he worked as an Assistant Professor in Endocrinology at PGIMER, Chandigarh. Dr. KP Singh has also been responsible for establishing the Department of Endocrinology at the S.V. Institute of Medical Services, Tirupati and Andhra Pradesh.

Having more than 15 years of experience in this field, Dr. Singh is credited with largest work in Asia on metabolic bone diseases and osteoporosis in International collaboration with Dr. S. P. S. Teotia (Bangalore). He is the First author of one of land mark studies in world on the growth hormone treatment in burns. He has published more than 50 original studies in American, British and Indian journals and edited and co - authored many International text books.

Dr. KP Singh is a visiting fellow to 6 American and Canadian Universities. He is the only doctor in North India to be awarded a certificate at the Global Advanced Therapeutics and Technologies in Diabetes Care Program, at the International Diabetes center of the World Health organization (WHO) at Park Nocollet, USA in September 2007.




Dr. R. Muralidharan



Dr. R. Muralidharan needs no introduction in the region. Having completed his M.D. (Medicine) in 1988 and D.M. (Endocrinology) in 1990 from the Department of Endocrinology, Postgraduate Institute of Medical Education and Research, Chandigarh. A former Associate Professor, Department of Endocrinology, PGI, he has 14 years of concurrent experience in Internal Medicine and Endocrinology.

Equipped with the training and experience to treat common as well as complex problems related to endocrinology and diabetes, his special areas of expertise include management of difficult cases of diabetes mellitus, thyroid disorders, pediatric endocrinology and reproductive endocrinology.

Dr Muralidharan is a professional member of American Diabetes Association and an active life member of Endocrinology Society of India, a research society for study of diabetes in India and Association of Physicians of India.




Dr. Manoranjan Sahoo
Senior Consultant & Head of Department
[ Cardio Thoracic Anesthesia



He did his MBBS (1991) from S.C.B. Medical College, Cuttack and M.D. in Anesthesia (1995) from B.J. Medical College, Pune. Dr. Sahoo did his DNB (1995) and became MNAMS (1998). He has held the position of Registrar at N.M. Wadia Institute of Cardiology, Pune (1995 - 1996), and was Senior Resident Cardiac Anaesthesia (1996 - 1998) and Assistant Professor Cardiac Anaesthesia (1998 - 2001) at AIIMS, New Delhi before joining Fortis Hospital, Mohali.

Dedicated and patient focused, Dr. Sahoo is trained in cardiac anaesthesia, and is also an expert in critical care having versatile experience of managing all types of complicated cardiac surgical cases such as CABG, valve replacement, congenital heart disease and vascular diseases, both adult as well as pediatric.

Dr. Sahoo has ability to demonstrate, forge, lead and motivate healthcare teams and has been an active member of team that performed numerous cardiac transplants and L-VAD procedures comprising all age groups.




Dr. Krishan Mohan Kapoor
Senior Consultant & Head of Department
Cosmetic, Plastic And Reconstructive Surgery



He did his MBBS and MS (General Surgery) from Govt. Medical College, Punjabi University, Patiala followed by M.Ch. (Plastic Surgery) from Post Graduate Institute of Medical Education & Research (PGIMER), Chandigarh. He completed his Diplomate of National Board Exam (DNB) in Plastic Surgery and is an Indian National Board certified Plastic Surgeon.

Before joining Fortis Hospital, Mohali, Dr. Kapoor was working with PGIMER where he trained in dealing with burn injuries, hand injuries and reconstruction.

Actively involved in research, publication and presentation of papers to a wide variety of organizations, worldwide, Dr. Kapoor has been awarded the best paper award for "Palliation with Mousseau Barbin tube in carcinoma esophagus" at Young Surgeon's Forum at the Association of Surgeons of India Conference (Northern chapter) held in Faridabad, India in 1995. He has also received the Kamath Memorial Award for best poster presentation titled "Single stage reconstruction for traumatic amputation of penis" at 34th Annual Conference of Association of Plastic Surgeon of India at Goa, India in 1999.

Dr. Kapoor is a member of APSI (Association of Plastic Surgeons of India) and is actively involved with the IMA (Indian Medical Association).




Dr. Arvind Sahni
Director
[ Gastroenterology ]



He completed his MBBS from Christian Medical College, Ludhiana, after which he did his MD in Paediatrics and DM in Gastroenterology from PGIMER, Chandigarh. Dr. Sahni then went on to work briefly in a Liver Transplant Unit in Birmingham, UK and numerous other hospitals in Ireland till 1993. He then moved to Chandigarh and worked with Chandigarh Medical Centre as Consultant, Gastroenterology, before joining Fortis Hospital, Mohali.

Dr. Sahni besides being a Gold Medallist has won many other distinctions in his field. He was elected to the membership of the Royal College of Physicians of the United Kingdom in 1991. Dr. Sahni also heads the Fortis Healthcare city Centre, Chandigarh.




Dr. Mohnish Chhabra
Senior Consultant
[ Gastroenterology & Hepatology ]



He did his MBBS from Rohtak Medical College (1991), MD in Pediatrics (1995) and DM in Gastroenterology (1999) from PGIMER, Chandigarh.

His main areas of interest are therapeutic hepatobiliary and pancreatic procedures (ERCP). Besides being an active endoscopist, he has a keen interest in the field of hepatology with vast experience in the treatment of chronic hepatitis B & C and alcoholic liver disease.

Dr. Chhabra has been actively associated with the Indian Medical Association, and has been invited to share his updates in the field of gastroenterology at various meetings of IMA. He has also attended World Gastroenterology Meet at Canada and the United States, and the Asia Pacific Conference on Hepatitis at Singapore and Goa.

He has a number of national and international publications to his credit, and contributes regularly to the cause of sensitization of community towards prevention of diseases in gastroenterology and hepatology.




Dr. N. M. Gupta
MS, FAMS is Director
[ General Surgery ]



He completed his MBBS (1963) from Government Medical College, Amritsar after which he moved to PGI, Chandigarh in 1965. Upon successful completion of his MS Surgery degree, he joined PGI, Chandigarh as a Registrar. He superannuated from the PGI, Chandigarh in 2002 as Professor and Head of Department, Surgery.

Dr. Gupta has worked extensively in the field of general surgery, particularly in oesophageal surgery and has to his credit the honor of being a Past President of the Indian Association of Surgical Gastroenterology. He has conducted many workshops at regional and national conferences to spread awareness about oesophageal surgery and published over 150 articles in national and international journals concerning general and oesophageal surgery. By virtue of his acknowledged skill and vast experience in the field, he was appointed Honorary Advisor to the Armed Forces by the Ministry of Defence.




Dr. Navin C. Raina
FAIS is Senior Consultant
[ General Surgery ]



An expert at performing advanced laparoscopic procedures, Dr. Raina was the first to start major surgical resections in the region in private healthcare sector, including Whipple's operation for pancreatic cancer, total pelvic exenteration for advanced genital cancer in females besides TFD with transthoracic esophagectomy in cancer of food pipe. His recent interest has been minimal access surgery and its application in cancer patients.

Dr. Raina has attended short fellowship program in advance laparoscopy at Carolinas Medical Center, Charlotte, NC. USA organised by the Department of General Surgery under Dr. Frederick L. Greene, who is also the current President of prestigious Society of American Gastro- Intestinal and Endoscopic Surgeons (SAGES). He has also completed a project on 'Liver Resections in Malignancy' under the auspices of Prof. S. Bengmark of Lund University, Sweden.

Dr. Raina has been the recipient of the outstanding performance certificate from the Governor of Neighbor while in service with Ministry of Health and Curative Network, I.R., Iran and has also received "Recognition Award" for outstanding services by the Governor of Himachal Pradesh at I.H., Simla.

He has been actively involved in research, presentations and has published and read many papers at various national and International conferences.




Dr. Vikas Bhutani
Consultant
[ Internal Medicine ]



He did his MBBS (1993) and MD in Medicine (1997) from Pt. BDS Postgraduate Institute of Medical Sciences, Rohtak. After that, he gained rich experience in the speciality while working at Govt. Medical College, Chandigarh and Postgraduate Institute of Medical Education and Research, Chandigarh.

Dr. Bhutani is the consultant -in - charge of the Fortis Healthcare preventive Health Check Centre and looking after executive, comprehensive and whole body health check ups, and corporate - pre-employment and annual health checks. Besides, he is also looking after the pulmonary function tests at pulmonology lab and its reporting. Dr. Bhutani is actively involved in sleep studies of his patients at the sleep lab.

He is the authorized Designated Medical Practitioner (DMP) to Canadian High Commission, New Delhi for conducting Immigration Medical Examinations for Canadian Embassy. Dr. Bhutani has won number of medals during his excellent academic career and has got numerous publications to his credit. He is actively involved in promoting health awareness by writing articles and advisories of public interest for the press.



Dr.V.K.Khosla
[ Neurosurgery ]



Dr.Khosla brings with him a wealth of experience in the field of neurosurgery.

A recipient of national as well as international awards, Dr Khosla has the distinction of being international guest faculty at various international Medical universities.

Prior to joining Fortis Hospital, Dr Khosla was Professor and Head of Department- Neurosurgery, PGIMER, Chandigarh. Having a long professional Career, Dr. Khosla has conducted extensive research in his field and also served as the Principal - Investigator for many projects. He has also served as Skull Base and Micro Sugery in Osaka City Medical College, Osaka.

Dr. Khosla has a number of research projects and publications both in national and international journals to his credit. His expertise in neuro world has contributed many chapters in both national as well as international books. He is the author of the academic publication - Brain Protection and Neural trauma.




Dr. Manuj Wadhwa
Senior Consultant
[ Orthopaedics ]



Dr. Manuj Wadhwa did his graduation from University College of Medical Sciences, Delhi and post graduation in Orthopaedics from Govt. Medical College, Amritsar, followed by MCh in Orthopaedics from University of Dundee , U.K. Dr. Wadhwa has undergone prestigious Ranawat Adult Joint Reconstruction Fellowship at Lenox Hill Hospital, New York, USA with Dr. C. S. Ranawat (who operated former Prime Minister Mr. A. B. Vajpayee) and super speciality training in joint replacement at Dundee University U.K., Australia, Singapore, Paris, Czeck Republic and S. Korea, AIIMS Delhi, Hinduja Hospital, Mumbai and several other leading hospitals in India and abroad.

Dr. Wadhwa is trained for Minimally Invasive and Navigation (computer based joint replacements ) from Germany, Australia and USA. The first MCh (Ortho) to start practice in the region, Dr. Wadhwa is responsible for pioneering the concept of mobile bearing knees in North India. He has to his credit more than 1000 joint replacement surgeries in North India over the last 6 years.

He is the recipient of several prestigious awards for his outstanding contribution in the field of orthopaedics and has been honoured with "Man of the Year 2003" award by American Biographical Institute, USA, "Rashtriya Rattan Award" (2003) and the premier "Rajiv Gandhi Shiromani Award" (2004). His name also finds mention in "Contemporary World Who's Who 2002-2003" list.

He is an active member of several professional bodies, and has participated in numerous national and international meets. He has a number of national and international publications to his name and has been widely covered by several international channels, including BBC, Star News. He has been extensively covered by print and electronic media for rare feats of joint replacement surgeries.

Dr. Wadhwa carries with him his expertise in Primary and Revision knee, hip, shoulder and elbow joint replacements with vast experience in his innovative techniques of Minimally Invasive and High Flexion Joint Replacements.




Dr. Rajeev Bedi
Senior Consultant
[ Medical Oncology ]



Having done his DM from AIIMS, Dr. Bedi has worked with the institute for over 8 years, before joining Fortis Healthcare. He has undergone advance training in hematology at Royal Marsden Hospital, London and has received a fellowship from the European society of Medical Oncology.

Dr. Bedi is the recipient of the prestigious Gold Mittal & Geeta Mittal award for best cancer researcher of the year 2002 by the President of India, Dr. A P J Abdul Kalam. His key areas of interest include breast cancer, lung cancer, gynecological cancer, GI cancer, leukemia and bone marrow transplant.

Dr. Bedi has been actively involved in research, presentations and has published and read papers at various national and international conferences.




Dr. Simmi Waraich
consultant
[ Psychiatry ]



Dr Waraich did her MBBS from Government Medical College and Hospital, Patiala and MD in Psychiatry from Patiala as well. Later she moved to Chandigarh to do her Senior Residency in Government Medical College and Hospital, Sector 32, Chandigarh.

Before joining Fortis Hospital, Mohali, Dr. Waraich was associated the Acute Mental Health team at Toowoomba Base Hospital, Australia, for over a year. She has also worked as a senior resident in Drug Deaddiction Unit of Department of Psychiatry, PGI, Chandigarh and was associated with District Mental Health Programme under the Department of Psychiatry, GMCH-32.

Her particular interest is in childhood behaviour problems and in existential psychotherapy and cognitive behaviour therapy. In Deaddiction, her focus is on motivation enhancement therapy. She also works with the elderly who have dementia and runs a domiciliary care group for them.

Dr. Waraich has been actively involved in publication of articles in newspapers to raise awareness of psychiatric disorders such as depression, bipolar disorder, schizophrenia etc. She regularly delivers lectures in behavioural problems in children, drug abuse in adolescents, stress management in the corporate sector, positive thinking and more.




Dr. Hardeep Singh
Consultant
[ Psychiatry ]



He is a postgraduate in psychiatry from PGIMER, Chandigarh and is an acknowledged expert in general and addiction psychiatry. Dr. Hardeep has an extensive hands-on training in consultation-liaison psychiatry. He is credited with a vast study on 'Alcohol & Opiate Dependent Population' (carried out at PGIMER, Chandigarh), besides innumerable lectures on the topic. He has been responsible for introducing ultra-rapid opiate detoxification program at Fortis Hospital and positioning it amongst the best in the country.

He is a member of the Indian Psychiatric Society, associate with Indian Association of Social Psychiatry and Member of Indian Association of Child & Adolescent Mental Health.




Dr. A. S. Bawa
Director
[ Urology ]



Having done his MS and MCh. from PGIMER, Chandigarh , Dr. Bawa went on to work with Government Medical College and Hospital, Sector 32, Chandigarh where he was Head of Department of Surgery, before joining Fortis Healthcare. During his long and distinguished career, Dr. Bawa has been credited with over 15,000 surgeries which include procedures pertaining to urinary stones, prostate and kidney diseases etc.

He has also been on the advisory board of various health departments like Punjab Health System Corporation, Director Health Services, Punjab.

In addition to his commendable professional record, Dr. Bawa has held important posts in the field of academics as well, and has trained about 80 doctors in surgery and urology as senior residents. He has also been an examiner in various Universities of Northern India like Guru Nanak Dev University , Amritsar, Baba Farid University, Faridkot, Delhi University , Himachal Pradesh University, Shimla.

Dr. Bawa has been honoured with numerous awards and commendations at various forums in the field of medicine. He has been an aggressive writer for media publications and has to his credit more than 40 international and national publications in research medical journals.




Dr. Ravul Jindal
Consultant
[ Vascular And Endovascular Surgery ]



He completed his MBBS from Mahatma Gandhi Institute of Medical Sciences, Maharashtra (1993) followed by MS in General Surgery from Post Graduate Institute of Medical Education and Research (PGIMER), Chandigarh (1998). He acquired a Diplomate in National Board (DNB) in 1999. After completing his Senior residency at PGI, Chandigarh, he went on to do his Fellowship in Vascular Surgery (FRCS) at St Mary's Hospital, London, UK.

Dr. Jindal joins Fortis Hospital, Mohali after 11 distinguished years in the field of surgery, including more than 3 years as a Senior Registrar in Vascular Surgery at St Mary's hospital, London, affiliated to the world-renowned Imperial College . He has vast experience in open and endovascular surgeries, with expertise in endovascular management of aortic aneurysms, distal bypasses in diabetic foot, vascular trauma and various types of arterial reconstruction. His special interests are in varicose veins and deep venous thrombosis.

Dr. Jindal is actively involved in research, presentation of papers at national and international meets and has a number of publications to his credit. He has been awarded Japanese Vascular Society Fellowship (2005) to present his work on carotid artery surgery at Asahikawa, and also the St Mary's Lindo Wing Fellowship to present his work at Interventional radiology meeting (CIRSE) at Nice, France.

He has written more than 10 book chapters as the first author in international books in the field of vascular surgery and is credited with more than 20 publications in various international journals.


All Doctors : -
Anesthesiology
Dr. Adarsh Chandra Swami
Dr. Manoranjan Sahoo
Dr. Bala Sunderam Goyal
Dr. Ruchika Singla (Senior Resident)
Dr. Anuradha Gosain (Senior Resident)
Dr. Vikramjit Singh (Senior Resident)
Dr. Vivek Gupta (Senior Resident)
Cardio Thoracic And Vascular Surgery
Dr. T.S.Mahant - Executive Director
Dr. Ambuj Chowdhary
Dr. Deepak Puri
Dr. Jatender Kumar
Dr. Deepak Khurana
Dr. Rajeev Vashisth
Dr. Alok Suryavanshi
Dr. Sanjay Gandhi
Cardiology
Dr. G.S.Kalra - Director
Dr. H.K Bali - Director
Dr. Jagmohan Varma - Director
Dr. R. K Jaswal - Director
Dr. Kapil K Chattree
Dr. M.L. Chawla
Dr. Arun Kochar
Dr. Karamjit Singh (Senior Medical Officer)
Dr. Amit Jindal (Senior Medical Officer)
Dr. Vipul Mittal (Senior Medical Officer)
Dr. Sandeep Kumar (Senior Resident)
Dr. Rahul Raikhy( Senior Resident)
Dr. Karamjit Singh (Senior Resident)
Dr. Tejnoor Singh (Senior Resident)
Dr. Dinesh Joshi
Dr. Rohit Parti
Cosmetic, Plastic And Reconstructive Surgery
Dr. K.M.Kapoor
Dr. A. B. Prabhu
Critical Care
Dr. Harsh Batra
Dr. Amit Kumar Mandal
Dr. Rachit Duggal (Senior Medical Officer)
Dr. Harpal Singh (Senior Resident)
Dr. Deepak Bhasin
Clinical Nutrition
Ms. Sonia Gandhi ( Senior Clinical Nutritionist)
Ms. Sonia Minhas
Ms. Gunjan Panoo
Ms. Aarohi
Ms. Bhumika
Dentistry
Dr. Bimal D. Singh
Dr. Preet K. Ahluwalia
Dr. Vishal Gupta
Dr. Samta Goyal
Dr. Abhishek Gupta
Dr. Rajat Dang
Dr. Nitin Saroch
Dr. Nikita Mahani
Dermatology
Dr. Daljeet Kaur
Dr. Paramjit S Walia
Dr. Ritu Jaswal
Dr. Tarun Narang
Emergency Medicine
Dr. Parvinder Chawla
Dr. Bhanu Pratap Singh (Senior Resident)
Dr. Neeraj Singla (Senior Resident)
Dr. Anupam Bahl (Senior Resident)
Dr. Rachit Duggal (Senior Resident)
Dr. Manisha Gupta
Endocrinology
Dr. K.P.Singh
Dr. R Muralidharan
Dr. Gagan Priya
ENT
Dr. G D Rattan
Dr. Jatinder Singh
Dr. Raman Abrol
Dr. Anish K Gupta
Gastroenterology
Dr. Arvind Sahni - Director
Dr. Mohnish Chhabra
General Surgery
Dr. N.M.Gupta - Director
Dr. Atul Sharma Joshi
Dr. S.M. Bose
Dr. Navin C Raina
Dr. Sushil K. Gupta
Dr. P.S. Pujari
Dr. Pankaj Garg
Dr. Rupak Das
Dr. Amaravani
Dr. Subhash Sharma (Senior Resident)
Dr. Harsh Garg
Dr. Iqbal Singh (Senior Resident)
Dr. Vinish Narang (Senior Resident)
Dr. Girdhar Gopal (Senior Resident)
Dr. Rudra Prasad Doley
Gynaecology
Dr. Sarla Malhotra
Dr. Swapna Misra
Dr. Rashmi Garg
Dr. Nirja Chawla
Dr. Preeti Jindal
Dr. Sandeep Kaur
Dr. Megha Mathur (Senior Resident)
Dr. Swati Jain (Senior Resident)
Dr. Rakhi Goyal
Internal Medicine
Dr. Vikas Bhutani
Dr. Bela Sharma
Dr. Ashit Syngle
Dr. Vikas Bhambri
Dr. Ajesh Goyal
Lab Medicine
Dr. Anita Sharma
Dr. A.K. Banerjee
Dr. Ritu Pankaj
Dr. Maneesh Bagai
Dr. Meenakshi Malhotra
Dr. Nidhi Garg
Neonatology
Nephrology
Dr. Nalin Vilochan Yadav
Dr. H.S. Gill
Neurology
Dr. J.P. Singhvi
Dr. H.S. Mann
Neuro Surgery
Dr. Virender Kumar Khosla - Director
Dr. Baljinder Dhanju
Dr. Anupam Jindal
Dr. Deepak Tyagi
Dr. Sanjay Bansal
Dr. Ravi Thakkar (Senior Resident)
Dr. Tarun Sharma
Medical Oncology
Dr. Rajiv Bedi
Dr. Manishi Bansal
Opthalmology
Dr. Arvind Sharma
Lt Col Jaivir
Dr. Rajan Chugh
Dr. T S Sandhu
Orthopaedics & Joint Replacement
Dr. Pardaman Singhv
Dr. Manuj Wadhwa
Dr. Harsimran Singh
Dr. M S Gupta
Dr. Sandeep Singh Janjua
Dr. Dilveer Brar
Dr. Anant Joshi
Dr. Jaspreet Singh Sran (Senior Resident)
\
Paediatrics
Dr. Sanjay Bhalerao
Dr. Sandip Jain
Dr. Gaurav Gupta
Dr. Swati Gupta (Senior Resident)
Physiotherapy
Dr. Anchal Budhiraja (P.T)
Dr. Priyanka Arora (P.T)
Dr. Munish Sharma (P.T)
Dr. Esha Tikoo (P.T)
Dr. Sameer Rishi (P.T)
Dr. Gaurav Rana (P.T)
Dr. Salin Sarin (P.T)
Dr. Sneha Dhareshwar
Psychiatry
Dr. Hardeep Singh
Dr. Simmi K Waraich
Dr. Ambrish Singal
Pulmonology
Dr. Amit Mandal
Dr. S K Gupta
Dr. Vinod K Maini
Urology
Dr. A.S Bawa - Director
Dr. Hemant Hardikar
Dr. Vishal Mahajan
Vascular Surgery
Branches of Fortis Hospitals in India : -

For more information, medical assessment and medical quote send your detailed medical history and medical reports
as email attachment to
Email : - info@wecareindia.com
Call: +91 9029304141 (10 am. To 8 pm. IST)
(Only for international patients seeking treatment in India)
For a detailed evaluation send patientís medical reports / X rays / doctors notes to info@wecareindia.com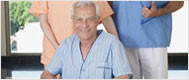 Patient Storys
Successful heart surgery at We Care India partner hospital allows Robert Clarke to live a normal life despite a rare genetic disorder We Care india helped Robert find best super specialised surgeon for his rare conditions.

Read : Robert's Story
See All : Patient's Success Stories


Related Link
Group Websites
Find us on