Cosmetic Surgery Hospitals and Centres in India
Cosmetic & Aesthetic Surgery at Hospital in India

The Center of Cosmetic Surgery at major Cosmetic Surgery Hospital in India are acknowledged as centre of excellence. Cosmetic enhancement treatment, beyond being a way of aesthetic improvement, involves advanced and intricate procedures. We Care partner India partner Hospitals have highly experienced specialists in cosmetic and plastic surgery, state-of-the-art infrastructure and a patient centric ambience - ensuring world class medical attention and care. Additionally, cross specialty consultation can be done whenever needed.

The Centre also offers medical tourists from all over the world superior quality cosmetic treatment at costs that are highly affordable, with results comparable to those at the best centers across the globe.



Cosmetology Procedures at Hospitals in India

Cosmetic enhancement treatments offered at Cosmetic Surgery Hospitals in India, include : -




Hair Transplants at Hospitals in India



Hair Transplantation is more commonly performed in men. It is done under local anesthesia with or without sedation and is a day care procedure. At We Care partner Hospitals in India, Follicular Hair Transplant is done - hundreds of follicles containing 1, 2 or 3 hairs are transferred to the bald area and it results in a natural look. The transplanted hairs usually fall out in 3 weeks and hair starts growing after 4 months. Further sessions may be necessary to cover other areas and to increase density.




Cosmetic Surgery for Face/Nose/Ears at Hospitals in India





Facial Fillers at Hospitals in India

Facial fillers are used to improve the appearance of static lines and furrows, especially prominent Naso Labial Furrows and Glabellar Lines. Fillers can be injected, and produce immediate improvement. This outpatient procedure may also be used along with a botox injection, as it enhances the effect of botox.



Facelift (Rhytidectomy) at Hospitals in India

A facelift or Rhytidectomy is a procedure which reduces signs of ageing. Through standard incisions facial tissues lying beneath skin are tightened and excess skin is removed and stitched. A facelift can be combined with liposuction of the neck or double chin. The procedure can be done under local anesthesia or general anesthesia, as warranted. A day's hospital stay would be required, and it may take 2-3 weeks for complete healing.



Contour Thread lift at Hospitals in India

Thread lifts are in vogue for reversal of early ageing. A less invasive procedure, it is helpful in correcting jowls, neckbands, and brow ptosis in individuals where there is not much of loose skin. Clear threads with barbs (contour threads) are used to "hook" and "suspend" the displaced tissues into a better position to correct early ageing. It is usually done under local anesthesia as a day care procedure.



Nose Reshaping at Hospitals in India

Also called Rhinoplasty, this procedure involves reshaping cartilage and bones in the nose. It may be performed under local or general anesthesia and can be an outpatient procedure or require a day's hospital stay. It may also be combined with Septal Surgery in order to alleviate breathing problems or deviation.



Pin Back Otoplasty at Hospitals in India

Pin back Otoplasty is usually done on prominent and protruding ears. It is a day care procedure carried out under local anesthesia with or without sedation. The protruding ear is brought closer to the scalp, thereby making it look more aesthetic in appearance.



Cosmetic Procedures for the Breast at Hospitals in India
Breast Reduction at Hospitals in India


Many women with heavy and sagging breasts suffer from backache, neck pain and other problems. Breast reduction can be done to reduce the breast tissue as well as reposition the nipple in a desired position. The procedure is usually done under general anesthesia and may require a day's stay in the hospital in India.



Breast Enhancement at Hospitals in India

Breast enhancement is usually a day care procedure and requires Silicon Implants (gel/saline) to be placed either behind the breast or chest muscles. The procedure helps in significantly enlarging the breast size, gives upper pole fullness and improves cleavage. If there is slackness of skin, breast enhancement can be combined with tightening procedures (Mastopexy).



Correction of Enlarged Male Chest (Gynecomastia) at Hospitals in India

Gynecomastia can be due to variety of causes but most often doesn't have an identifiable cause. Though spontaneous resolution is possible, most often surgical correction is necessary. Corrective surgery is usually involves liposuction and excision and is performed as a day care procedure.




Fat/Excess Tissue Removal at Hospitals in India





Liposuction at Hospitals in India

Liposuction is a very common procedure. The surgery may be done under local anesthesia using the Tumescent Technique (involving injection of fluid that creates space in the fatty tissue, making the procedure easier). It can also be done under general anesthesia, with the use of the Power Assisted Liposuction method in which a hollow tube inserted into the tissue vibrates, dislodging the fat, which is then sucked out.

Liposuction is ideally used for sculpting the body and multiple areas like hips, thighs, buttocks, waist, abdomen, and double chin can also be corrected.

This is a day care procedure and the patient would be advised to wear a compression garment in the post operative period. The post operative swelling takes 3-6 weeks to go down.



Tummy Tuck (Abdominoplasty) at Hospitals in India

This procedure is ideally done in women after multiple pregnancies. It takes care of the excess skin while tightening the underlying muscles. The navel is repositioned and the suture line is usually within the bikini line.

Tummy tucking is sometimes combined with liposuction to improve the contour of hips and waist areas. It is done under general anesthesia and would require 1-2 days in hospital and about 10 days thereafter for recovery.




Cosmetic Treatment for the Skin at Hospitals in India





Chemical Peeling at Hospitals in India

Chemical peels are of different types. The procedure involves application of chemicals to damaged or wrinkled skin so that the skin blisters and peels off, revealing a healthy layer. One of the most common types is the Glycolic Acid Peel. This peel is used to treat skin damaged by sunrays.



Scar Revision at Hospitals in India

Scar revision is usually done under local anesthesia and is aimed at improving the appearance of scars. Z or W plasties may be done for repositioning the scars to make them less visible.




Microdermabrasion at Hospitals in India



Microdermabrasion is an outpatient procedure aimed at improving the quality of the skin. Aluminum crystals are blasted on the skin and these help to polish the skin surface. Microdermabrasion may be done along with chemical peeling.




Laser Hair Removal at Hospitals in India



Laser hair removal (through long pulse ND YAG and IPL) involves exposing hair follicles to lasers from which light energy reaches the melanin in the follicle, and turns into thermal energy, burning areas of the follicle that are most important for producing hair. Laser hair removal is an outpatient procedure.



The list of of Cosmetic Surgery Hospitals and Centres in India is as follows : -
| | |
| --- | --- |
| | Apollo Hospitals, Bangalore, India |
| | Apollo Hospital, Chennai, India |
| | Apollo Hospitals, Hyderabad, India |
| | Indraprastha Apollo Hospital, Delhi, India |
| | Apollo Hospital, Goa, India |
| | Fortis Hospital, Delhi, India |
| | Artemis Hospital, Gurgaon ( Delhi ) , India |
| | Max Devki Devi Heart and Vascular hospital, Delhi, India |
| | BGS Global Hospital, Bangalore, India |
| | BGS Global Hospital, Hyderabad, India |

For more information, medical assessment and medical quote send your detailed medical history and medical reports
as email attachment to
Email : - info@wecareindia.com
Call: +91 9029304141 (10 am. To 8 pm. IST)
(Only for international patients seeking treatment in India)
For a detailed evaluation send patient's medical reports / X rays / doctors notes to info@wecareindia.com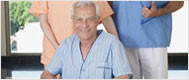 Patient Storys
Successful heart surgery at We Care India partner hospital allows Robert Clarke to live a normal life despite a rare genetic disorder We Care india helped Robert find best super specialised surgeon for his rare conditions.

Read : Robert's Story
See All : Patient's Success Stories


Related Link
Group Websites
Find us on