Health Screening and Check up Hospitals in India
Early detection and timely prevention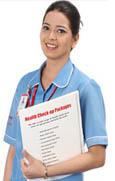 " Good health is the foundation of a happy, productive and rewarding life."





The modern lifestyle today symbolizes excessive stress and strain. Extended working hours, irregular eating habits, late night weekend parties, and inadequate rest, coupled with high level of pollution, are bound to cause health related problems.

To meet the growing demands of the competitive world, most of us tend to ignore our health until we are compelled to confront a medical complication. To cope up with a rising risk of the medical disorders, health monitors have become mandatory. Afterall most health problems can be managed more effectively if detected early

The health check-up program of We Care partner hospitals in India aims to preserve and promote good health, to prevent disease and disability and to facilitate early diagnosis and treatment of illness.

We Care partner hospitals in India offers a wide range of health check ups to cover all age groups and both for men and women. These packages have been very thoughtfully designed by our consultants to meet specific needs of the population. Consultations are provided by a team of highly qualified and experienced medical professionals and all Investigations are carried out on state-of-the-art computerized equipment to provide you with accurate and precise advice, that too all under one roof.

A doctor's prescription is not required for a health check-up. The choice to be healthy is yours.



Master Health Check





This is the comprehensive health check-up program. This is designed to provide a general screening of your health status to cover overall body check-up.






Executive Health Check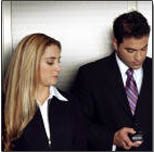 On the move, always under pressure, forced into an irregular lifestyle, executives often neglect their health and ignore the early warning signals. This program checks all the vital functions of the body.





Senior Citizen Check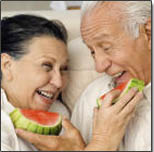 This program is specially designed for the senior Citizens. It includes the evaluations of the current status of the health as well as detects the common problems of this age group.





Basic Health Screening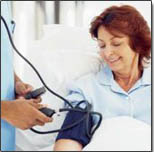 A basic health check-up to help you assess your health







Diabetes Profile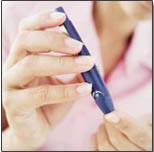 The distinction between Health and Fitness is important to everyone, but especially to the diabetic. The diabetic and/or pre-diabetic (potentially every one of us) needs to be aware of these distinctions and take an active role in becoming both Healthy and Fit. Periodic testing will help you detect any early signs of complications so you can prevent or delay the progress of problems such as the development of kidney disease, eye disease, cardiovascular disease or wounds in your feet.



Comprehensive Cardiac Check



This is the most comprehensive health check up program of Wockhardt Heart Hospital. All major aspects of an overall heart check-up are included in this program



Pre-employment Check




The Pre-employment Medical Check-up Scheme is suitable for adults of either sex. It includes the basic investigations required to determine the candidateís medical fitness for employment.






Guidelines For Health Check Up >>>
All Health Check Ups are conducted by prior appointments only.


You are requested to reach at 8:15am at the hospital to facilitate the smooth process of your check up.


Approximate time for the completion of the entire package is around 6 Hrs.


Minimum of 12 Hrs. fasting is essential prior to the check up. You may drink water. Complete abstain from alcohol at least 12 Hrs. prior to the check up.


You are requested to bring samples of urine and stool (Fewer quantity / 2 spoon full) when you come for check up. You can get sterilized containers from Main Reception round the clock or you can purchase it from any pharmacy shop nearby.


The men are requested to shave their chest to ensure a good ECG / Trade Mill Test.


If you are wearing lenses, please remove them 2 days prior of Health Check Up.


Wear loose clothing, No jewelry (Necklaces / Chains) and easily removable footwear.


If you are diabetic, avoid taking your insulin injections / anti diabetic tablets on the morning of Health Check up. Please carry your insulin / anti diabetic tablets which you can have before or after your breakfast in the hospital. Other regular medication can be taken as instructed by the doctor. Please carry regular medication along.


Please bring all your earlier (Within 1-3 Years) Medical records and medical accessories like glasses, hearing aid if you have any when you come for Health Check Up.


Inform Health Check Up Department in advance if you want any additional Investigations or consultations to be done so that we can schedule your appointments for the same.


We can provide additional Tests / Investigations / Procedures / Consultations at request or if required however these will be billed separately in addition to the package payment.


An authorization letter from your company is required to avail of services paid for by the company.


Please be informed that certain tests like x-rays are not to be done if you are likely to be pregnant.


For Females, during menstruation (menaces) PAP SMEAR test cannot be done.


A comprehensive health check-up contains the following tests : -
Doctors consultation and full medical examination
Blood tests
Complete Haemogram (hb, TLC, DLR, ESR, Haemotocrit, Peripheral Smear)
Blood group (ABO, RH)
Blood Sugar
Blood Urea
Serum Uric Acid
Serum Creatinine
Serum Cholesterol
Lipid Profile
Urine and Faeces Exmimation
X-Ray Chest PA
ECG
Exercise Stress Test (TMT)
Stress Screening by Psychologist
Eye Examination
Gynaecologist Consultation and Pap Smear Test
Post Check-up consulation
Optional Test
Some additional test may be advised by your doctor which may include : -
Pulmonary Function Tests
Ultrasound Screening for the Abdomen
ENT Examination
Screening for Liver Disease
Screening for Thyroid Disease
Hepatitis B Screening to Assess Immunity and for Detection of Carriers.
A test for AIDS can also be requested
Screening for Kidney Disease
Serum Cholesterol
Lipid Profile
Urine and Faeces Exmimation
X-Ray Chest PA
ECG Exercise Stress Test (TMT) Stress
Screening by Psychologist
Eye Examination
Gynaecologist Consultation and Pap Smear Test
Post Check-up consulation Optional Test
The list of of Health Check up and screening Hospitals in India is as follows : -
| | |
| --- | --- |
| | Apollo Hospitals, Bangalore, India |
| | Apollo Hospital, Chennai, India |
| | Apollo Hospitals, Hyderabad, India |
| | Indraprastha Apollo Hospital, Delhi, India |
| | Apollo Gleneagles Hospital, Kolkata, India |
| | Apollo Hospital, Goa, India |
| | Wockhardt Hospital, Bangalore India |
| | Wockhardt Hospital, hyderabad, India |
| | Wockhardt Hospital, Mumbai, India |
| | Wockhardt Hospital and Kidney Institute, Kolkata, India |
| | Fortis Hospital, Delhi, India |
| | Fortis Hospital, Mohali, India |
| | Fortis Hospital, Noida, India |
| | Escorts Heart Institute Hospital, Delhi, India |
| | Manipal Hospital, Bangalore, India |
| | MIOT Hospital, Chennai, India |
| | Narayana Hrudayalaya Heart Hospital, Bangalore, India |
| | Sparsh Hospital, Bangalore, India |
| | Narayana Cancer Hospital, Bangalore, India |
| | Artemis Hospital, Gurgaon ( Delhi ) , India |
| | Max Super Specialty hospital, Delhi, India |
| | Max Devki Devi Heart and Vascular hospital, Delhi, India |
| | Max Health Check Centre, Delhi, India |
| | BGS Global Hospital, Bangalore, India |
| | BGS Global Hospital, Chennai, India |
| | BGS Global Hospital, Hyderabad, India |

For more information, medical assessment and medical quote send your detailed medical history and medical reports
as email attachment to
Email : - info@wecareindia.com
Call: +91 9029304141 (10 am. To 8 pm. IST)
(Only for international patients seeking treatment in India)
For a detailed evaluation send patientís medical reports / X rays / doctors notes to info@wecareindia.com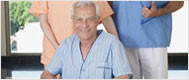 Patient Storys
Successful heart surgery at We Care India partner hospital allows Robert Clarke to live a normal life despite a rare genetic disorder We Care india helped Robert find best super specialised surgeon for his rare conditions.

Read : Robert's Story
See All : Patient's Success Stories


Related Link
Group Websites
Find us on