Neurosurgery & Neurology Hospitals In India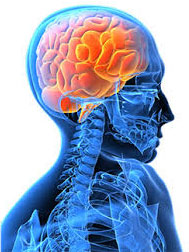 The Neurology and Neurosurgery Centers of Excellence at Hospitals in India, are headed by world-renowned consultants backed by outstanding clinical staff and sophisticated equipment. The hospitals investigate and treat diseases affecting the brain, spinal cord, muscles and nerves. The extremely competent neurologists and neurosurgeons provide expert care for treatment of brain tumors, epilepsy, multiple sclerosis, movement disorders, vestibular diseases, stroke and headaches.
Highlights of our partner Neurosurgery and Neurology hospitals in India
Has Asia's largest sleep lab (polysomnography) Uses the most advanced diagnostic techniques including LINAC, Single Photon Emmission Computed Tomography (SPECT), Digital Subtraction Angiography (DSA) to name a few Performs minimally invasive procedures for the treatment of vascular diseases.
Don't waste your time to search best neurologist in India because we provides you good neurology clinic India that is famous in India and give you offer on their packages. Neurosurgery hospital India fallen their rate and now their treatment is in very low price.