Buttock Augmentation Cosmetic Surgery in India

There are surgical procedures used to augment the buttocks, the most common procedure is the silicone implants however the type of implants used would vary depending on the type of surgery. It is also known as butt enlargement. Buttocks enlargement can help give you a more feminine hourglass figure. For those with flat behinds, butt augmentation can help you look more shapely. Many women find that their waists seem smaller after butt enlargement.




Who Is A Good Candidate ?



Women and men with an absence of the projection and volume of the gluteal region. With the trend towards fitness and muscle development, women are looking for a pert more voluminous buttock either surgically or through exercise. Deformities can be congenital or acquired, occurring from childhood or appearing in adult life. Alterations in volume and projection are generally due to muscular hypotrophy and lack of fat in the upper gluteal region. With time the excess fat in the hip area, tummy and thighs together with the force of gravity and the limitations of flaccid skin means a concentration of fat develops in the lower third of the buttock, giving the appearance of heavy, flattened buttocks.




Are there any pre-conditions to the buttocks augmentation surgery ?



If you are older than 45 years, or have heart disease, we require a pre-operative EKG, which would either be done by your internist, cardiologist, or at our facility. Heart disease and all other medical illnesses need to be monitored first by an internist or specialist.

If you are anemic, or have a low blood count, please notify our office well in advance of surgery so that we can start you on Iron supplement. You cannot have surgery if you are anemic.

Pre-operative laboratory blood and urine tests are done usually within 10 days of your surgery date. If you do have health insurance this might be covered, otherwise, the laboratory will charge you. If you have specific medical illnesses, allergies, or physical handicaps, please notify our staff during your pre-operative visit. Please refrain from taking any Aspirin, Aleve, Advil, Motrin or other NSAID for ten days before your surgery. These drugs can increase the incidence of bleeding and bruising.

Do not drink or eat after midnight, the night before your surgery. This means no coffee or breakfast in the morning of your surgery. You should take all your medications with a little water. We ask you to check the fit of your compression garment in advance and to bring it with you to surgery. Having a support system of family, friends or a professional caregiver in the days following surgery is of the utmost importance, as the patient will need assistance with everyday tasks, such as going to the bathroom..




What are different procedures to augment the buttocks ?



Among various types of surgical procedures for the buttock enlargement or augmentation, the most common methods are - The Fat Transfer method where the fat from the other parts of the body like abdomen and back are transferred to the buttocks area to make it look fatter and rounder.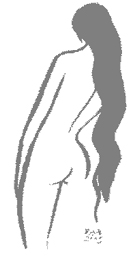 Second method is where the silicon filled injections are given in the buttocks area to enhance that region. The number of injections given would depend on the amount of augmentation required. Third method is where the permanent silicone implants are inserted by surgery into the buttock region to give them a more natural enhanced look.

Generally, anyone in average physical condition or good health can be a candidate for buttock implant (augmentation) surgery, but it is best to consult your doctor. Full activities including gym work, bicycling, and running can usually be resumed about four weeks following surgery.



Before

After

Before

After

After The Buttock/Implant Surgery

After your buttock augmentation / implant surgery you will experience temporary discomfort. You will be off work for 6 to 7 days after a buttock augmentation/implant procedure. You will see your final results at 3 months after the final buttock augmentation/implant treatment.

Many patients undergo a buttock augmentation / implant to produce a well-contoured appearance. Patients are extremely satisfied after a buttock augmentation / implant because it requires a short recovery period and produces a more desirable buttock contour.



side effects

The fat transfer method is usually considered as temporary solution because the body will gradually absorb the extra fat. In case of silicone implants there is possibility of the implants leaking or shifting from its place. However these effects are manageable and can be avoided to a great extent if your doctor is qualified and reliable surgeon.



Recovery period

Postoperatively we prescribe the use of an elastic girdle which helps maintain the new form and keep down the swelling. Lymphatic drainage, the light massage, is also encouraged, helping with the swelling in the liposuction areas avoiding the fat injection site. It can be started 24 hours post operatively.

Walking is essential from day two, increasing the distance covered each day. >From the third week low frequency ultrasound and endermology will help in the correction of any hardened areas that might develop. These postoperative procedures are done by a trained esthetician or physiotherapist and always under the supervision of the surgeon. Strenuous exercise, running and weight lifting are allowed after 30 days. Walking a mile: two days.

Temporary mild pain, especially in the first 48 hours can be treated with analgesics. Swelling, soreness, numbness, bruising usually last a few weeks. Dressings are applied on the small incisions. There will be a leak of the anesthetic fluid through the incisions in the first 24 hours. Dressings will be changed daily. Shower is allowed after 24 hours. You may have to wear a girdle for a few weeks. Stitches will be removed between the 5th and 7th day. Back to work: 2 to 3 weeks. Exercise and sunbathing: 4 to 6 weeks or more. Fading and flattening of the little scars: 3 months to 2 years.



Risks

Significant complications from liposculpture are infrequent. Potential complications are asymmetry, rippling, and pigmentation of the skin, bleeding, infection and problems with anesthesia. Temporary numbness of the skin and hematomas (blood accumulations) are possible mild complications. Irregularities of the skin can happen in some patients, but can be treated if necessary.

More serious complications involve loss of fluid or blood that can provoke shock, although this is now very rare with the tumescent anesthesia. Infection is very rare. Few patients have found the fat injection technique a disappointment, either because their re-absorption rate was high (estimated at 50-60%) or because they didn't have enough fat for the increase in size they were looking for. We can inject up too 500ml of fat in each buttock, depending on the case, injecting into the muscle, subcutaneously, and into the existing fat as necessary.



FAQs



What care and caution one has to take after the surgery ?



Instructions given by your doctor should be followed religiously to ensure speedy recovery. Some pain and bruises are normal; use a cushion to sit to avoid aggravating it. Limit your physical activities as per doctor's advice and avoid any kind of anxiety or strain. Take prescribed medicines on time and take as much fluids you can.




When will I be able to sit ?



You will be able to sit from the first day of your buttock enlargement surgery. However, sitting for prolonged periods of time right after surgery is not encouraged.




After a fat transplantation procedure, how do the buttocks feel to the touch ?



Your newly shaped buttocks will usually feel natural after the healing process. Since the additional shape is created by your own living cells, your result will look and feel normal. You will not even be able to distinguish which areas have been grafted.




Do I need to wear any special garments after butt enhancement surgery ?



You will wear a special surgical garment for 1-2 weeks after surgery for comfort and to minimize swelling. You will also be encouraged to have massage and ultrasound sessions beginning one week after surgery to minimize swelling, hardness, and to accelerate the healing process. This provided in-house. We realize that this is not practical for our out of town patients, and we suggest that they have these treatments in their home town whenever possible.




When can I resume exercise after my butt augmentation procedure ?



Each patient will have his or her timetable depending on the exact procedure performed and individual health factors. Most patients can resume progressive exercise after 2 weeks, gradually getting back to the preoperative level after about 6 weeks.




The list of of Cosmetic Surgery Hospitals and Centres in India is as follows : -
| | |
| --- | --- |
| | Apollo Hospitals, Bangalore, India |
| | Apollo Hospital, Chennai, India |
| | Apollo Hospitals, Hyderabad, India |
| | Indraprastha Apollo Hospital, Delhi, India |
| | Apollo Hospital, Goa, India |
| | Fortis Hospital, Delhi, India |
| | Artemis Hospital, Gurgaon ( Delhi ) , India |
| | Max Devki Devi Heart and Vascular hospital, Delhi, India |
| | BGS Global Hospital, Bangalore, India |
| | BGS Global Hospital, Hyderabad, India |

For more information, medical assessment and medical quote send your detailed medical history and medical reports
as email attachment to
Email : - info@wecareindia.com
Call: +91 9029304141 (10 am. To 8 pm. IST)
(Only for international patients seeking treatment in India)
For a detailed evaluation send patientís medical reports / X rays / doctors notes to info@wecareindia.com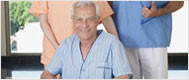 Patient Storys
Successful heart surgery at We Care India partner hospital allows Robert Clarke to live a normal life despite a rare genetic disorder We Care india helped Robert find best super specialised surgeon for his rare conditions.

Read : Robert's Story
See All : Patient's Success Stories


Related Link
Group Websites
Find us on