Overview

Q.

What is Keratoconous ?



Keratoconus , is a degenerative disorder of the eye in which structural changes within the cornea cause it to thin and change to a more conical shape than its normal gradual curve.

Keratoconus can cause substantial distortion of vision, with multiple images, streaking and sensitivity to light all often reported by the patient. It is typically diagnosed in the patient's adolescent years and attains its most severe state in the twenties and thirties. If afflicting both eyes, the deterioration in vision can affect the patient's ability to drive a car or read normal print. In most cases, corrective lenses are effective enough to allow the patient to continue to drive legally and likewise function normally.

Further progression of the disease may require surgery including intrastromal corneal ring segments or corneal transplantation. However, despite the disease's unpredictable course, keratoconus can often be successfully managed with little or no impairment to the patient's quality of life. An innovative treatment known as corneal cross linking with riboflavin has been shown to help limit progression of keratoconus.

Keratoconus is the most common dystrophy of the cornea, affecting around one person in a thousand. It seems to occur in populations throughout the world, although it occurs more frequently in certain ethnic groups. The exact cause of keratoconus is uncertain, but has been associated with detrimental enzyme activity within the cornea. A genetic link seems likely, as the incidence rate is greater if a family member has been diagnosed. The progression of keratoconus is rapid in patients having Down syndrome.



Symptoms

A simulation of the multiple images seen by a person with keratoconus. People with early keratoconus typically notice a minor blurring of their vision and come to their clinician seeking corrective lenses for reading or driving.[8][9] At early stages, the symptoms of keratoconus may be no different from those of any other refractive defect of the eye.

As the disease progresses, vision deteriorates, sometimes rapidly. Visual acuity becomes impaired at all distances, and night vision is often quite poor. Some individuals have vision in one eye that is markedly worse than that in the other eye. Some develop photophobia (sensitivity to bright light), eye strain from squinting in order to read, or itching in the eye,[8] but there is normally little or no sensation of pain.

The classic symptom of keratoconus is the perception of multiple 'ghost' images, known as monocular polyopia. This effect is most clearly seen with a high contrast field, such as a point of light on a dark background. Instead of seeing just one point, a person with keratoconus sees many images of the point, spread out in a chaotic pattern. This pattern does not typically change from day to day, but over time it often takes on new forms. Patients also commonly notice streaking and flaring distortion around light sources. Some even notice the images moving relative to one another in time with their heart beat.




Q.

What Causes Keratoconus ?



Often the cause of keratoconus is unknown. Some studies have found that keratoconus runs in families, and that it happens more often in people with certain medical conditions. But most often, there is no eye injury or disease that could explain why the eye starts to change

New research suggests the weakening of the corneal tissue that leads to keratoconus may be due to an imbalance of enzymes within the cornea. This imbalance makes the cornea more susceptible to oxidative damage from compounds called free radicals, causing it to weaken and bulge forward.

Risk factors for oxidative damage and weakening of the cornea include a genetic predisposition, explaining why keratoconus often affects more than one member of the same family. Keratoconus is also associated with overexposure to ultraviolet rays from the sun, excessive eye rubbing, a history of poorly fit contact lenses and chronic eye irritation.

Keratoconus usually begins in the teenage years, but it can also start in childhood or up to about age 30. The changes in the shape of the cornea occur slowly, usually over several years.



Keratoconus Treatment

In the mildest form of keratoconus, eyeglasses or soft contact lenses may help. But as the disease progresses and the cornea thins and becomes increasingly more irregular in shape, glasses or soft contacts no longer provide adequate vision correction.


Treatments for moderate and advanced keratoconus include : -
Gas permeable contact lenses

: - If eyeglasses or soft contact lenses cannot control keratoconus, then rigid gas permeable (RGP) contact lenses are usually the preferred treatment. Their rigid lens material enables RGP lenses to vault over the cornea, replacing the cornea's irregular shape with a smooth, uniform refracting surface to improve vision.

But RGP contact lenses can be less comfortable to wear than a soft lens. Also, fitting contact lenses on a keratoconic cornea is challenging and time-consuming. You can expect frequent return visits to fine-tune the fit and the prescription, especially if the keratoconus continues to progress.




"Piggybacking" contact lenses

: - Because fitting a gas permeable contact lens over a cone-shaped cornea can sometimes be uncomfortable for the individual with keratoconus, some eye care practitioners advocate "piggybacking" two different types of contact lenses on the same eye. For keratoconus, this method involves placing a soft contact lens, such as one made of silicone hydrogel, over the eye and then fitting a GP lens over the soft lens. This approach increases wearer comfort because the soft lens acts like a cushioning pad under the rigid GP lens.




Normal eye vs eye with small amount of keratoconus

: - The keratoconic cornea bulges slightly, for a more cone-shaped surface. (Artist's re-creation of keratometry images.)

Your eye care practitioner will monitor closely the fitting of "piggyback" contact lenses to make sure enough oxygen reaches the surface of your eye, which can be a problem when two lenses are worn on the same eye. However, most modern contacts — both GP and soft — typically have adequate oxygen permeability for a safe "piggyback" fit.




Hybrid contact lenses

: - Hybrid contact lenses have a relatively new design that combines a highly oxygen-permeable rigid center with a soft peripheral "skirt." Manufacturers of these lenses claim hybrid contacts provide the crisp optics of a GP lens and wearing comfort that rivals that of soft contact lenses. Hybrid lenses are also available in a wide variety of parameters to provide a fit that conforms well to the irregular shape of a keratoconic eye.




Intacs

: - (Addition Technology, Des Plaines, Ill.) Intacs or corneal inserts received FDA approval for treating keratoconus in August 2004. These tiny plastic inserts are placed just under the eye's surface in the periphery of the cornea and help re-shape the cornea for clearer vision. Intacs may be needed when keratoconus patients no longer can obtain functional vision with contact lenses or eyeglasses.

Several studies show that Intacs can improve the best spectacle-corrected visual acuity (BSCVA) of a keratoconic eye by an average of two lines on a standard eye chart. The implants also have the advantage of being removable and exchangeable. The surgical procedure takes only about 10 minutes. Intacs might delay but can't prevent a corneal transplant if keratoconus continues to progress.






Boston Scleral Lens Prosthetic Device (BSLPD)

: - This cone-shaped device resembles a large contact lens and works partly by maintaining a "pool" of fluid on the eye's surface through which light rays pass and are bent to achieve proper focus. Rather than resting on the eye's clear surface or cornea, however, the lens makes contact with the "white" or sclera of the eye. The device was FDA-approved in 1994.

The BSLPD is both comfortable and able to "fill in" a highly irregular eye surface with fluid to help achieve proper focus. If other methods of keratoconus correction such as RGP contact lenses don't work, the BSLPD with its unique characteristics may be an option. To qualify for the BSLPD, you must have a severe, unusual or otherwise untreatable condition.

In cases of financial need, the non-profit Boston Foundation for Sight providing the lens will help subsidize or pay outright the $7,600 needed for lenses and fittings for both eyes. The price of a lens and fitting for one eye is $5,000. The BSLPD also has demonstrated effectiveness as a treatment for severe dry eye.




C3-R

: - (Boxer Wachler Vision, Los Angeles) Another new procedure for treating keratoconus, known by the brand name of C3-R (corneal collagen cross-linking with riboflavin), is a non-invasive method of strengthening corneal tissue to halt bulging of the eye's surface.

In the C3-R procedure, eye drops containing riboflavin (vitamin B2) are placed on the cornea and are then activated by ultraviolet (UV) light to strengthen links between the connective tissue (collagen) fibers within the cornea.

In the United States, FDA clinical trials for corneal collagen cross-linking began in early 2008. Early results showing benefits of using this method have been promising. In 2008, University of Siena researchers in Italy reported positive outcomes in all 44 eyes that were followed for three years after treatment with corneal collagen cross-linking.

Other researchers have concluded that this simple treatment method might reduce significantly the need for corneal transplants among keratoconus patients. Corneal cross-linking also is being investigated as a way to treat or prevent keratoconus-like complications following LASIK or other vision correction surgery.




Corneal transplant

: - Some people with keratoconus can't tolerate a rigid contact lens, or they reach the point where contact lenses or other therapies no longer provide acceptable vision. The last remedy to be considered may be a cornea transplant, also called a penetrating keratoplasty (PK or PKP). Even after a transplant, you most likely will need glasses or contact lenses for clear vision.


The list of of Eye Hospitals in India is as follows : -

For more information, medical assessment and medical quote send your detailed medical history and medical reports
as email attachment to
Email : - info@wecareindia.com
Call: +91 9029304141 (10 am. To 8 pm. IST)
(Only for international patients seeking treatment in India)
For a detailed evaluation send patient's medical reports / X rays / doctors notes to info@wecareindia.com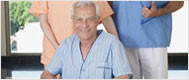 Patient Storys
Successful heart surgery at We Care India partner hospital allows Robert Clarke to live a normal life despite a rare genetic disorder We Care india helped Robert find best super specialised surgeon for his rare conditions.

Read : Robert's Story
See All : Patient's Success Stories


Related Link
Group Websites
Find us on