Center of Excellence at Apollo Hospitals, Hyderabad
The centres of excellence at Apollo Hospitals Hyderabad are : -



Apollo Heart Institute : -

Prevention and treatment of heart disease has led to the achievement of better outcomes, and improved quality of life for thousands of cardiac patients who visit Apollo Hospitals each year.



Apollo Cancer Institute : -

The institute provides world-class comprehensive cancer care with dedicated professionals and state-of-the-art equipment and facilities with a tumor Board and now PET CT (a powerful imaging technique that holds great promise in the diagnosis and treatment of many diseases, particularly cancer) addition which is first of its kind in the country.



Apollo Institute Of Neurosciences : -

The department is headed by world-renowned consultants backed by outstanding clinical staff and sophisticated equipment. Stroke is the clinical term for acute loss of circulation to an area of the brain, resulting in a corresponding loss of neurologic function and even death. Apollo Hospitals Hyderabad is the FIRST HOSPITAL IN THE WORLD to be accredited by the Disease or Condition Specific Care Certification (DCSC) for Acute Stroke by JCI. The average length of stay reduced from 11 days to 4.5 days for Acute Stroke patients.



Apollo Institute For Ambulatory Care (Lazer & MIMAS Surgi Center) : -

We provide high-quality health care at affordable costs because we focus only on one aspect: treating ambulatory patients efficiently so that these patients get back to their work or home the very next day.



Apollo Institute Of Joint Diseases : -

The institute provides the most competent and professional treatment of trauma of the musculo-skeletal system.



Apollo Institute For Cosmetic Surgery : -

Whether it's a nose that's too big, breasts that are too small, or wrinkled, sagging skin, it is a problem that can often be solved with cosmetic surgery. There are procedures available that help people not only look better but feel better as well.



Apollo Institute Of Renal Sciences : -

Paediatric nephrologists is a part of the Nephrology team at Apollo, which is missing in many other hospitals. All facilities required for Nephrology patient is available under one roof with necessary medical & diagnostic support and guidance round the clock.



Apollo Eye Institute : -

Apollo Eye Institute with advanced methods to treat eye conditions



Holistic Health : -





Apollo Institute Of Life Style Management & Preventive Care : -

Apollo

Hospitals have been astute enough to have tailor-made packages for all age groups. A proper health check-up scans the bio-history, interprets signals and provides the opportunity for the proverbial "stitch in time".



Apollo Institute For Rehabilitation & Rejuvenation : -

Paralysis, stroke, trauma, cancer, heart disease, surgery..can all leave behind some form of disability. physical, physiological, psychological and/ or social disability. A structured multi disciplinary approach will bring down this disability and will help the individual get back to normal at the earliest. Rehab Rejuvenation unit at Apollo Hospitals is the first unit in the country offering comprehensive multi disciplinary care under one roof.



Ayurveda Rejuvenation : -

Ayurveda rejuvenation is a time tested program to top up energy levels and re invigorate you, your body, your mind and soul. The centre also offers a self contained Ayurvedic wing that caters to total therapy and rejuvenation needs.

Branches of Apollo Hospitals in India : -
| | |
| --- | --- |
| | Apollo Hospital, Chennai, India |
| | Apollo Specialty Hospital, Chennai, India |
| | Apollo Hospitals, Bangalore, India |
| | Apollo Hospitals, Ahmadabad, India |
| | Apollo Hospitals, Hyderabad, India |
| | Apollo Gleneagles Hospital, Kolkata, India |
| | Indraprastha Apollo Hospital, Delhi, India |

For more information, medical assessment and medical quote send your detailed medical history and medical reports
as email attachment to
Email : - info@wecareindia.com
Call: +91 9029304141 (10 am. To 8 pm. IST)
(Only for international patients seeking treatment in India)




Related Pages : -

Cancer Hospital | Cancer Surgery and Treatment | Cancer Latest Technology | Cancer Doctors for Consultants | Pediatric Cardiac Surgery India | PDA Stenting | Articular Hip Surface Replacement | Total Knee Replacement | Total Hip Replacement | Orthopedic Surgery | Stereotactic Radio Surgery | Cataract Surgery | Presbyopic Correction Conductive Keratoplasty | Eye Surgery Latest Technology | Corneal Transplant | Cochlear Implant |


For a detailed evaluation send patientís medical reports / X rays / doctors notes to info@wecareindia.com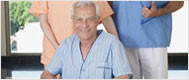 Patient Storys
Successful heart surgery at We Care India partner hospital allows Robert Clarke to live a normal life despite a rare genetic disorder We Care india helped Robert find best super specialised surgeon for his rare conditions.

Read : Robert's Story
See All : Patient's Success Stories


Related Link
Group Websites