Spine Surgery at Apollo Hospitals, New Delhi
Apollo Hospitals has a dedicated spine unit with some of the best surgeons in the country. The first lumbar disc replacement in the country was performed here. Around 35 cervical disc replacements and 16 lumbar disc replacements have been performed.

Unbearable pain or disfigurement caused due to back pain or any spinal disorder is treated with spine surgery. The following types of back problems and their extreme conditions lead to spine surgery.




Cervical Spondylosis : -



It is chronic degeneration of the bones of the neck and the cushions between the vertebrae. The pain that results may vary from mild discomfort to severe crippling dysfunction.



Symptoms : -
Neck pain and stiffness that gets worse may be an indication of cervical spondylosis.
Numbness and weakness in both arms and legs.
Weakness or pain down the arms or hands.
Treatment : -
Disc replacement.
Anterior diskectomy, fusion and stabilization.
Anterior corpectomy, reconstruction and stabilization.



Disc Prolapse (Slipped Disc) : -



This results from poor posture. Computer engineers, mechanics and painters are highly prone to disc prolapse in the lower back region and the neck because of the posture they maintain and the number of hours they spend at work.



Symptoms : -
Pain is felt down the arm or leg.
Pinpricks are felt in feet, toes and hands.
A painful back and weakness in the legs make walking difficult.
Very rarely, a large prolapse will cause pressure to the nerves supplying the bladder. The patient will not be able to pass urine in such cases.
Treatment : -
Disc replacement.
Loose pieces of disc are removed through an operation called laminectomy.
Keyhole surgery called microdiscectomy.




Scoliosis : -



is the curving of the spine in the shape of an "S" or "C". The person's waist and shoulders appear uneven. It usually occurs in childhood and leads to severe postural problems in adulthood.



Symptoms : -
Uneven shoulders.
Prominent shoulder blade or shoulder blades.
Uneven waist.
Elevated hips.
Treatment : -
Surgery is done to stabilize the spine to prevent additional curvature and to correct the deformity.



Spondylolisthesis : -



This is a slipping of the spine. It is a condition caused due to abnormal movement of one vertebra in front of the other usually in the lumbar region (lower back). It can be congenital (present at birth) or can develop during childhood or later in life. It may result from physical stress to the spine from carrying heavy objects, football, gymnastics, trauma, and general wear and tear. Another type of spondylolisthesis is degenerative spondylolisthesis, occurring usually after age 50. This may create a narrowing of the spinal canal.



Symptoms : -
Pain in the lower back after exercise.
Pain and weakness in the legs and thighs.
Reduced ability to control bowel and bladder.
Increased swayback.
Waddling style of walking which causes the abdomen to protrude further.
Chest may seem shorter.
Muscle spasms in the lower back may occur.
Treatment : -
Restriction in lifting heavy objects, excessive bending, stooping and twisting.
In certain cases, a corset or braces are worn.
In extreme conditions, surgery becomes necessary. It is performed to remove pressure on spinal nerves (i.e., decompression), and to provide stability to the lumbar spine (lower back).
In most cases of spondylolisthesis, lumbar decompression along with spinal fusion and spinal instrumentation (i.e., implants that are often used to help aid the healing process) needs to be performed.
Surgery can be performed from the back of the spine (i.e., posterior) or from the front of the spine (i.e., anterior).




Degenerative Disc Disease (DDD) : -



Degenerative disc disease refers to wear and tear in the individual discs of the spine. Spondylosis is another term for degenerative disc disease. It is caused either due to trauma, infection or ageing. It usually occurs in the lower back region.



Symptoms : -
Pain, stiffness and restrictive activity.
In case of disc herniation, it causes leg, knee and groin pain depending on the nerve affected.
Treatment : -
Artificial Disc replacement



Fractures, Tumors and Infections : -



Parts of the spinal column are either damaged or destroyed. TB of the spine is a common infection. Fracture resulting from accidents is of 3 types - Odontoid fracture, cervical spine fracture and burst fracture.



Symptoms : -
Severe pain, which ultimately leads to destruction of the vertebral body.
Neck pain and weakness in the lower limbs.
Crippling and reduced ability to control bladder activity.
Treatment : -
Minimally invasive (keyhole) surgery.
Radiotherapy and Chemotherapy.
Branches of Apollo Hospitals in India : -
| | |
| --- | --- |
| | Apollo Hospital, Chennai, India |
| | Apollo Specialty Hospital, Chennai, India |
| | Apollo Hospitals, Bangalore, India |
| | Apollo Hospitals, Ahmadabad, India |
| | Apollo Hospitals, Hyderabad, India |
| | Apollo Gleneagles Hospital, Kolkata, India |
| | Indraprastha Apollo Hospital, Delhi, India |

For more information, medical assessment and medical quote send your detailed medical history and medical reports
as email attachment to
Email : - info@wecareindia.com
Call: +91 9029304141 (10 am. To 8 pm. IST)
(Only for international patients seeking treatment in India)
For a detailed evaluation send patientís medical reports / X rays / doctors notes to info@wecareindia.com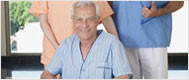 Patient Storys
Successful heart surgery at We Care India partner hospital allows Robert Clarke to live a normal life despite a rare genetic disorder We Care india helped Robert find best super specialised surgeon for his rare conditions.

Read : Robert's Story
See All : Patient's Success Stories


Related Link
Group Websites
Find us on