Apollo Pediatrics Hospital at New Delhi, india
Apollo Centre for Advanced Pediatrics : -

ACAP offers state-of-the art tertiary care in various pediatric specialities. The center has an outstanding team of pediatric specialties covering all major fields in Pediatrics. To provide comprehensive management of problems of neonates and children, excellent support is available from experts in rehabilitation and physiotherapy, dietetics and nutrition, child guidance, etc.

The center has well equipped Pediatric and Neonatal Intensive Care Units comparable to the best in the world. ACAP also offers facilities for transport of critically ill babies and children.

ACAP has the back up of 50 speciality departments at Indraprastha Apollo Hospitals such as cardiothoracic surgery, interventional radiology, nuclear medicine, immunology, transfusion medicine, etc. At ACAP, the emphasis is on team work because only a holisitic approach ensures optimum care.


Apollo Surgical Sciences Centre



Outpatient Officies of Doctors Services : -

The hospital has modern and spacious Outpatient Officies of Doctors with at least 3 senior consultants available from 8 am to 8 pm for consultation. This ensures minimal waiting period and increased choice to the patients.



Dressing Room : -

There are two fully equipped dressing rooms on the Outpatient Officies of Doctors floor for minor dressings, piles injections and small procedures that can be done under local anesthesia.



Day Care Surgery : -

This is relatively new concept in India and is possible due to advance in anesthetic and surgical techniques that make it possible for the patients to go home on the same day after surgery. There is a dedicated day surgery ward for such patients and the ward is next to the operation theatre complex for easy access.



Operation Theatre Complex : -

We have a sophisticated ultramodern theatre complex with latest state of art technology, equipment and instruments. Depending on the work load and patients demand, we have had upto 8 operation theatres functional at one time. Each theatre has a team of nursing and technical staff trained in various subspecialities. There is a group of professional mangers who look after the reception, enquiry, time management and human resources.

There are two dedicated recovery wards with 6 beds each where a team of designated staff monitors the patients after surgery. This is a 1:1 nurse to patients ratio ensuring a very close post operative monitoring for the initial 1st hour which is the most critical period after any kind of anaesthesia or surgery.



Superspeciality Services : -

Majority of the surgical patients also have one or more medical problems. This could be angina, blood pressure, asthma or diabetes etc. We have a team of superspecialities like the cardiologist, chest physician, diabetologist, gastroenterologist etc. who work with us closely to ensure complete physiological body control before day & after surgery. Ours is a reliable centre for complicated surgery in patients who have other medical diseases and require multispeciality focused treatment.



Laparoscopic Surgery : -

We have two fully functional state of the art latest Japanese laparoscopic equipment sets. The surgeries done include gall bladder stones, bile duct stones, achalasia cardia, hiatus hernia, peptic ulcer, splenectomy, liver swelling and cysts, small intestinal and large intestinal benign and cancerous diseases, appendicitis, intestinal tuberculosis, rectal prolapse, incisional hernias, ingunial hernias, varicocoele, kidney and ureteric stones, adrenal tumors etc.



Anaesthesia : -

We have a dedicated team of 12 senior anesthetists who along with their junior staff provide round the clock service. The anesthetists are helped by the worked class state of the art anesthetic equipment. Services also include preoperative checkups and post operative pain control with modern techniques like PCA (patients controlled analgesia) and epidural analgesia.



Surgical ICU : -

There is a surgical ICU with 10 beds where all the sick patients needing ICU care, support for lungs, heart, kidneys etc are admitted. This has a team of trained doctors working in shift who are present 24 hours with the patient. There is high staff to patients ratio matching any excellent international center. This nursing staff is well trained to deal with sick patients.



Emergency Services : -

We have a fleet of fully equipped and staffed ambulances. These ambulances routinely pick up patients from Delhi and neighboring states. Depending on the seriousness of the problem, a doctor can also go to escort the patient. In all such cases the emergency teams are put on alert and a doctor from each specialty is available on arrival of the patient. The surgical doctors is the team leader for evaluation and management of patients.



Supporting Services: -

All supporting departments are functional 24 hours a day. Our blood bank services are the best in the country in terms of safety and efficiency. The labs are open round the clock and so are the radiology, CT scan, MRI and Nuclear Medicine departments, which are invaluable in making rapid and accurate diagnosis.



Branches of Apollo Hospitals in India : -
| | |
| --- | --- |
| | Apollo Hospital, Chennai, India |
| | Apollo Specialty Hospital, Chennai, India |
| | Apollo Hospitals, Bangalore, India |
| | Apollo Hospitals, Ahmadabad, India |
| | Apollo Hospitals, Hyderabad, India |
| | Apollo Gleneagles Hospital, Kolkata, India |
| | Indraprastha Apollo Hospital, Delhi, India |

For more information, medical assessment and medical quote send your detailed medical history and medical reports
as email attachment to
Email : - info@wecareindia.com
Call: +91 9029304141 (10 am. To 8 pm. IST)
(Only for international patients seeking treatment in India)
For a detailed evaluation send patientís medical reports / X rays / doctors notes to info@wecareindia.com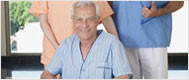 Patient Storys
Successful heart surgery at We Care India partner hospital allows Robert Clarke to live a normal life despite a rare genetic disorder We Care india helped Robert find best super specialised surgeon for his rare conditions.

Read : Robert's Story
See All : Patient's Success Stories


Related Link
Group Websites
Find us on