Facilities at Wockhardt Hospital, Hyderabad
Inpatient Facilities - Hyderabad



Room Amenities : -

Wockhardt Hospital is committed towards delivering quality healthcare and ensuring the best outcomes for our patients. Our team of world- class doctors and professionally trained nurses serve our patients with compassion , respect and integrity.


Wockhardt Heart Hospital offers a choice of rooms catering to each segment of the society : -
Economy

4 patients in an Air-conditioned room with 4 beds.
Independent telephone connections
Common bathroom.

Twin Deluxe

2 patients in an Air-conditioned room
Color Television with cable connection
Attached bathroom
Independent telephone connection
Storage & Locker facilities in the room
Sofa cum bed for one companion

Single Deluxe

Single Air conditioned room
Color Television with cable connection
Independent telephone connection
Attached bathroom
Storage & Locker facilities in the room
Sofa cum bed for one companion

Royal Suite

Air conditioned room with attached washroom
Color Television with cable connection
refrigerator
Surfing facility availableon request
Independent telephone connection
Local pre-activated mobile phone
Storage & Locker facilities in the roo
Sofa cum bed for one companion
Room food service
Laundry Service


Telephones : -

All private rooms are equipped with telephone service, which will enable you to make local calls directly from the room. Please dial 9 to access the direct dialling facility. As telephone facilities are not available in Intensive Care Units incoming calls cannot be connected. However, if attendants of such patients need to make outside calls, they are requested to use the Public Telephone System available at the main entrance.


The following numbers will be useful : -
| | |
| --- | --- |
| Operator | : - 0 |
| Front Office | : - 4131 through 4136 (24 hrs) |
| Maintenance | : - 4177/76 (24 hrs) |
| Housekeeping | : - 4161 (9a.m.to 5.00p.m.) |


STD Calls can be requested through the operator. There will be a surcharge on all STD Calls.


Television : -

Cable Television is provided by Wockhardt Hospitals, Mulund in all private rooms. On arrival, your nurse will guide you on the various channels available. You may please ask your attendant to operate the television in the manner you desire. To ensure good quality reception, please refrain from tampering with the television, but for assistance call maintenance at extension 41 77. Please permit a response time of 20 minutes.




Dietary Services : -

Your diet is an important part of the treatment and is prescribed by your doctor. Food and beverages should not be brought to the hospital without the dietician's prior approval.

Wockhardt Hospitals, Mulund provides breakfast, lunch, dinner and choice of beverages -tea, coffee or milk for patients. Food is also available for those attending to the patients, at our coffee shop. The coffee shop is located at the 3td level opposite the Eye hospital and serves a wide range of a la carte menus. Payments for this service are to be made at the cash counter at the time of ordering food.

It is quite possible that some of you may not relish the food, because the menu-which been approved by an expert panel of doctors and dieticians, is designed to meet various therapeutic and dietary requirements of convalescing patients. The package for patients includes bed-tea, breakfast with beverages, lunch, evening beverage, dinner & bed-time milk. For order placement and/or more information, call extension 4272.

Please permit for an order service time of 30 minutes. Our dietician will call on you each day of your stay with us and will monitorall your dietary needs.

Dietary service is available between 6.30 a.m. and 9.30 p.m. daily. Fresh drinking water is provided twice a day morning and evening, should you require a refill of drinking water please inform the pantry at extension 4272.


Housekeeping : -

To maintain hygienic conditions, your room will be cleaned daily between 7.00 a.m. and 10.00 a.m.

Should you require a second cleaning please inform the housekeeping supervisor at extension 4161 or ask your nurse for assistance, she will gladly he/p you.

The hospital request that no linen be brought from outside, as all linen needs of patients are met by the hospital at no additional charge. For any linen needs, please contact your nurse at the nursing station.


Toilets : -

All toilets in the hospital are sanitized regularly for your protection. Hot and cold water facilities are available in bathrooms.

Attendants are requested not to use hospital toilets for washing clothes, utensils and bathing.


Maintenance : -

Preventive maintenance of all equipment in the room is routinely and thoroughly done before admission of a new patient. To further ensure continued patient comfort, the staff of the customer care and maintenance departments make daily room rounds between 11.00 a.m. and 1.30 p.m. During these rounds, various equipments, facilities in the room are checked and if, necessary serviced. If you need any assistance regarding the television, air-conditioning, power points, nurses call system, music system, plumbing or telephone in your room, call extension 41 77. Please allow a response time of 20 minutes.


Mail & Packages : -

All mail, fax messages and packages will be delivered to' you by hospital staff during non-visiting hours, only when you are in the ward and not in the Intensive Care Units.

Mail received after you have been discharged will be forwarded to you, if forwarding instructions are given to the Reception personnel. Flowers are not allowed in your room to avoid allergic reactions.


Newspapers : -

A copy of the daily newspaper will be delivered to your room every morning by hospital staff.


Cafeteria : -

We have a Cafeteria located on Level -1 It is open from 7.00am to 9.00pm. Extn: 4099


Taxi Services : -

Cab Services/Private Taxies may be ordered from Reception. The payment for these is to be made to the taxi operator directly. Arrangements for the attendants stay can be made through Reception. They will give you the list of taxi tariffs/hotel tariffs.


Feedback & Redressal : -

In our constant endeavour to improve services rendered, custom care personnel will visit you everyday. Any service concerns or inconvenience that may be affecting your stay, may please be brought to their attention so that remedial actions can be taken immediately.



Innovative Technology
Cardiac Ct - Brilliance 40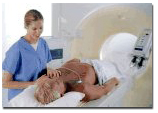 Producing excellent image quality, the Brilliance CT 40-slice provides clinicians with detailed images that are especially useful when scanning regions of the body containing moving organs.

Using Philips Brilliance CT 40-slice system allows clinicians to scan the lungs in four seconds, the abdomen and pelvis in nine seconds and a whole body CTA (computed tomography angiography) exam can now be performed in a mere 15 seconds. Additionally, using the new 40-slice system, a whole body scan that used to take minutes, can now be done in a mere 35 seconds. The clinical innovation of Philips technology requires shorter patient breath holds, resulting in increased patient comfort and the possible elimination of the need for re-scanning, which is caused by motion interfering with image quality.




Cardio-Thoracic Operating Rooms With Global Quality Standards



The Operation Theatres at Wockhardt Hospitals, Hyderabad have been designed to meet International standards of sterility norms. Each Operation Theatre has been equipped with Laminar air flow wherein air cycle changes 25 times per hour. This ensures a minimal risk of infections for the patient . Each Operation Theatre has been equipped with state-of-art patient monitoring systems and resuscitative devices including Intra-aortic balloon pump. The team of full-time Cardio Thoracic & Vascular Surgeons and Cardiac Anaesthetists is geared up to perform both, adult and paediatric cardiac surgery.




New Generation Cardiac Catheterisation Lab



Wockhardt Heart Care has been equipped with the latest imaging technology in Cath Lab to aid Cardiologists in performing both, diagnostic and therapeutic Cardiac and Vascular Interventions. The Catheterisation Lab is well equipped to perform both, adult and paediatric interventions & Complicated Electrophysiology studies.




well equipped patient centered sicu, micu & nicu facility



The Surgical Intensive Care Unit (SICU), Medical Intensive Care Unit (MICU) & Neuro Intensive Care Unit (NICU) at Wockhardt Hospitals, Hyderabad is a center of excellence for emergency cardiac care. The SICU, MICU & NICU has been equipped with first time equipments to meet the international standards and specially trained nursing staff to provide the best emergency Intensive Care.




Operation Theatre



The doctors work in state of the art Operation Theater with the latest surgical equipments, which along with the competent medical services enhances the orthopedic care provided. Similarly, the preoperative and postoperative areas include technologies that help our nurses meet each patient's needs.

The operational theater for the Bone and Joint Hospital is designed on internationally accepted sterility norms. Each theater has an independent air conditioner system with laminar airflow with an air change of 20 times per hour this is in accordance with the FDA standards. This ensures a minimal risk of infection for the patients. Thus we provide superior health care by supplying physicians with the tools and support to offer the most cutting edge procedures in Orthopedic care.


Our operation theaters are also equipped with cameras which can transmit the surgical procedure to anywhere in the world through the Internet, we are using Steries Harmony series of OT lights , which are of very famous brand . This is the first time this company's lights are going to be used in India.




Diagnostic Imaging



Diagnostic imaging plays a vital role in the determination of the appropriate treatment for orthopedic conditions and injuries. Today's computer technologies have made imaging extremely precise. At the Wockhardt Bone and Joint Hospital these factors are taken into consideration . Thus we provide the patients and their families with the latest technology along with a personal touch.


Diagnostic testing available through the hospital includes : -





3d Echocardiography



3 D technology used at Wockhardt Hospital provides critical views of the beating heart as it actually appears 3 D innovation allows cardiologists to view 3 D images of the heart instantaneously if they were holding in their hands, viewing it from different perspectives and looking at the intricate correlation between valves, chambers and vessels. These spectular images from three-dimensional. These spectular images from three- dimensional echocardiography open a new chapter in care of patients with structural abnormalities of the heart.




Electrophysiology Laboratory



The electrophysiology laboratory at Wockhardt Hospital has technologically advanced equipments which have facility for recording the heart's electrical signals and for electrically stimulating the heart .the Electrophysiology lab works in conjunction with the cardiac catheterization laboratory utilizing its fluoroscopic equipment for varying the position of the catheter electrodes in the heart. The software controlled monitor panels provide 32 channels of ECG monitoring , while the ablation unit generates heat for ablating the nodes which cause arrhythmias.




Computer Aided Knee Replacement



Total knee replacement is a well-known treatment for advanced knee arthritis. Knee replacement surgery provides excellent results to the patient, relieving him from pain. The surgery also improves walking ability and allows pain-free knee bending. Most importantly, it improves the quality of life of the patients.

Minimally invasive total knee arthroplasty (MIS) is one method of performing a knee replacement. It uses a smaller incision. Unlike conventional total knee replacement, which requires a large incision (8 to 12 inches) and significant disruption of the muscles and tendons. MIS Knee Joint Replacement is performed through an incision as small as 3 to 4 inches.

Such innovations not only give the patient relief from pain, but also provide greater flexibility. Patients no longer need to hesitate before going in for knee replacement surgeries.

Enables knee replacement surgery to be performed with greater precision and control. The whole system offers the surgeon a virtual 3D navigation support system.

Surgical instruments are continuously tracked by the navigation system, enabling the surgeon to judge the precise position and alignment of the bone cuts. Bone resection can be verified and optimized intra-operatively allowing margins of errors to be discovered and corrected during the surgery. The post operative alignment and balancing achevied with computer aided knee replacement is very precise, safe and perfect.



Speciality Clinic



Arthritis Clinic



Wockhardt Bone and Joint Hospital offers a special Arthritis facility for individuals who suffer from Arthritis, Osteoarthritis etc. A complete multidisciplinary approach is followed here and the patient is provided with both conservative as well as surgical treatment depending on what he / she requires.




Back Pain Clinic



This is a facility solely focusing on all kinds of back pains, from initial evaluation to complete treatment. The clinic utilizes the talents of the Orthopedician, a Pain Specialist and a Physiotherapist, thus providing a holistic solution for back pain.




Exclusive Women's Cardiology Clinic



This Facility is exclusively for the purpose of giving a woman's perspective to the Treatment of Women . As Cardiac dysfunction in women can present very differently from how it presents in men.




Pain management Clinic



Pain clinic mainly focuses on the group of patients with pain disorders like headache, backache, neck pain, cancer pain, neuralgias, fibromyalgia, post herpetic pain, sympathetic dystrophy and other disorders. In nutshell unrelieved, intractable, incapacitating pain of more than four weeks duration - all those which need an opinion from a pain specialist.

With Wockhardt Pain Management Clinic there is a clear advantage as the latest Technology such as Epiduroscope, Video 3 chip Endoscopes, Radiofrequency ablator and C Arm Fluroscopy are put to use for pain relief.




Wockhardt Diabetic Clinic



The clinic focuses exclusively on Diabetes and the secondary ailments it causes. It us a one-stop center for complete care in Diabetes. Diabetes is a disease in which regular monitoring on Diet, medication and other related disorders has to be kept. This clinic is designed specifically to meet with these requirements.

A Diabetologist looks into the medical management of Diabetes and a Dietitian is involved for the Diet regimen. The services are backed up with state of the art diagnostic facilities. Along with this, the clinic is also supported by Ophthalmologists, neurologists surgeons etc for diabetes related disorder.


Branches of Wockhardt Hospitals in India : -

For more information, medical assessment and medical quote send your detailed medical history and medical reports
as email attachment to
Email : - info@wecareindia.com
Call: +91 9029304141 (10 am. To 8 pm. IST)
(Only for international patients seeking treatment in India)
For a detailed evaluation send patientís medical reports / X rays / doctors notes to info@wecareindia.com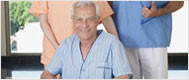 Patient Storys
Successful heart surgery at We Care India partner hospital allows Robert Clarke to live a normal life despite a rare genetic disorder We Care india helped Robert find best super specialised surgeon for his rare conditions.

Read : Robert's Story
See All : Patient's Success Stories


Related Link
Group Websites
Find us on