Surrogacy India
WELCOME TO SURROGACY IN INDIA BY WE CARE HEALTH SERVICES IN INDIA
We Care has helped bring to the world many babies since 2005. We have facilitated couples and singles, gay and straight, from 22 different countries -- from as far away as Dubai, Nigeria, UK, Ireland, USA, Uganda, Kenya, Tanzania, Afghanistan, Russia, Israel and Australia, as well as almost every European country, Canada and Columbia. We have work with experienced and internationally trained IVF and Surrogacy specialist Gynae doctors and hospitals in India. The success rates for IVF treatment Surrogacy is 5 - 15 % higher than those in the western countries.
We pride ourselves in having among the best success rates in surrogacy and Egg Donation. We Care's partner has facilitated to built a pool of quality egg donors and an effective recruitment and matching process with carefully screened surrogates, has developed a superior circle of IVF clinics, and has perfected its methodology to achieve a 100% success rate in clients becoming parents through egg donor surrogacy! 
Surrogacy in India Possible With High Successful Rate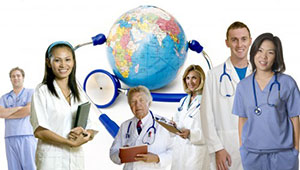 Last year we had 100% success for everyone (whether for egg donation, gestational surrogacy, traditional surrogacy or egg donor surrogacy) who cycled more than once. Over our ten year history, 100% of those who have come to us for egg donor surrogacy and stayed with our program have had a baby. Over that same time frame we have a 94% success rate in traditional surrogacy, a 77% success rate in egg donation, a 75% success rate in gestational surrogacy. 

We Care is today worlds favourite company to facilitate international patients receive smooth and seamless medical care in India. Having the industry's most elaborate and exclusive Patient Care & Clinical Coordination teams stationed at each partner hospital, you get the smoothest and seamless care ever imagined. With a ratio of one Patient Care Manager to five patients our patient care standards are unmatched across the sub continent. Click to know more about our core values and our international patient services. 
We offer Gestational Surrogacy with one of the following options