Facilities at Sparsh Hospital, Bangalore
Telecommunication and Internet Services

Private rooms come with direct in room dialing facilities. The campus is wi-fi enabled so patients can stay in touch with work and their loved ones while they are at SPARSH Hospital.


Services

A Café Coffee Day counter along with a hygienic multi cuisine cafeteria caters to the requirements of patients, doctors and visitors. This outlet is open around the clock.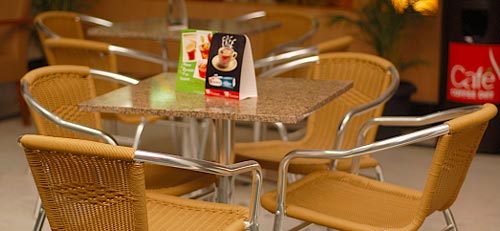 [ Cafeteria & Coffee Shop ]





The hospital welcomes the patients in a spacious and aesthetically appointed lobby. A courteous Patient Relations Officer will address all queries in person and over the phone. In the event that the queries are complex an Escalation Protocol ensures that the concerns will be escalated to the right person.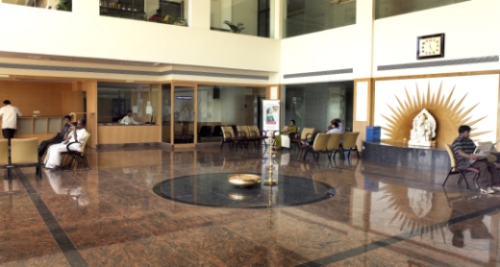 [ Help Desk ]
Travel Desk
SPARSH Hospital understands that many patients may want access to transportation and travel services. A dedicated on campus desk facilitates train, plane and road travel along with hotel bookings if required.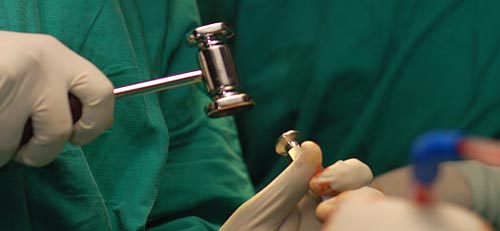 [ Orthopaedic Services ]

The department is manned by a team of highly qualified and skilled orthopaedic specialists. The team comes from a diverse range of backgrounds, with the experience of having worked with some of the global as well as national healthcare institutions. With the most stringent quality and infection control, SPARSH Hospital has state-of-the-art equipment and use best in class implants from global leaders like Johnson & Johnson. The team aims at providing country's best joint replacement facilities at the most cost-effective rates. A full-fledged physiotherapy and rehabilitation wing manned by skilled staff works in conjunction with the orthopaedic department to enjoy that post operative transition is smooth and comfortable for the patients.



The major treatment areas include : -
Arthroplasty (Joint Replacement) Services.
Paediatric Orthopaedic Services.
Spinal Services.
Tumour Orthopaedics (Bone cancer) Services.
Trauma Services.
Sports Medicine Services.

Paediatric Orthopaedic Services


SPARSH Hospital provides comprehensive treatment for the entire spectrum of children's orthopaedic disorders including paediatric upper limb, lower limb and spine conditions. The teams extensive clinical experience along with innovative treatment techniques, has led to well documented outcomes both quantitatively and qualitatively. SPARSH Hospital staff is committed to providing orthopaedic care to children and young people under the age of 18, regardless of their families' ability to pay.



The various kinds of procedures and treatments include broadly : -
Congenital/Development Hip Disorders which include; Congenital Hip Dislocation , Coxa Vara , Legg Calve Perthes Disease , Slipped Capital Femoral Epiphysis , Developmental Hip Abnormalities , Fractures and Post-traumatic Hip Abnormalities , Adolescent Hip Pain , Tumours from simple cysts to fibrous dysplasia and Malignancies.
Knee disorders: Congenital knee dislocation, sports injuries, patellofemoral malalignment, deformities.
Foot & Ankle Disorders including Clubfoot and Flatfoot Neurological foot conditions.
Spine disorders: Scoliosis, kyphosis, spondylolysis, spondylolysthesis, torticollis.
Shoulder disorders: Obstetric brachial plexus palsy, instability, sports injuries, deformities.
Elbow disorders: Defomities, sports injuries.
Hand & Wrist disorders: Birth defects, trauma, deformities and sports injuries.
Musculoskeletal infections: Septic arthritis, Tuberculosis, osteomyelitis and sequelae.
Neuromuscular Diseases - These include Cerebral Palsy, Spina Bifida, arthrogryposis and Muscular Dystrophy.
Trauma/Fracture Problems and Joint Tendon Injuries.
Limb lengthening & deformity correction.
Skeletal dysplasias.
Childhood bone and soft tissue tumors.
Sports Medicine Services

This is an area that specialises in the diagnosis, treatment and prevention of injuries related to all physical activities especially sports and exercise and involves the rotation or deformation of joints or muscles. This is a multi disciplinary speciality and involves surgeons, general physicians trainers, sports coaches, physiotherapists and other personnel. The progress of this speciality has been fueled by sports itself with many of the techniques used in treatment coming from the sporting world. Its objective is two fold - curative and rehabilitative and now increasingly preventive.Sports medicine isn't only about sport injuries. It is also not just restricted to sportspersons.

Injuries and conditions under this can happen to anyone. While more common among sports people it is now becoming a phenomenon among non sports people as lives and lifestyles get more active and hectic. The reality of the sports medicine is that as a science its still relatively knew. But inadequate treatment or late treatment can lead to further complications hence the need to get it rectified quickly. With the latest surgical techniques operations have become quicker and easier to recuperate from.

However that does Shoulder and upper limb - Injuries occur either through sports, or accidents or even regular day to day activity. They can happen either on the shoulder, elbow and wrist. Most of the conditions can be treated non-surgically. Surgical intervention would depend on the type and degree of injury. Surgically most of the conditions can be treated by arthroscopy /key hole surgery which means that post operative recovery will be quicker. While the treatment looks simple its not. Successful outcomes depend on surgical skills at the hand of a highly trained orthopaedic surgeon. Common conditions treated are ligament, tendon and bone tears and repairs.


Knee injury is also extremely common. However they are complex to treat because of the physiological structure of the knee with massed ligaments. A lot of these injuries can be treated by physiotherapy. Surgery in this case is also done through arthroscopy/keyhole surgery. Other conditions - Injuries can also happen to spine and back muscles and ligaments and also to foot and ankle.



Microvascular, Plastic and Cosmetic Services

Plastic Surgery is a unique discipline, in that it does not refer to the surgery of a particular region or part of the body. It is derived from the Greek word 'plastikos' which means 'to mould'. Plastic surgery has many further subdivisions like reconstructive microsurgery, aesthetic surgery, paediatric plastic surgery, hand surgery, treatment of burns and their sequelae etc. The science is further divided into 4 major sub specialities; Cosmetic (Aesthetic) Surgery, Micro vascular Surgery (Reconstructive Microsurgery), Hand Surgery and General Plastic Surgery.



Cosmetic (aesthetic) surgery

Improving one's physical appearance through cosmetic surgery is no longer the exclusive prerogative of movie stars and people in show-biz. It has become accessible and acceptable to exercise ones right to look better and feel better. Improving ones physical appearance through cosmetic surgery can result in improved body image, greater self confidence, improved social interaction and enhanced professional productivity. Commonly performed cosmetic surgery procedures include; Correction of scars and birthmarks, Rhinoplasty (nose job), Otoplasty (correction of prominent ears). Cosmetic breast surgery (reduction, augmentation, repositioning), Abdominoplasty (tummy tuck), Face-lift, Liposuction and body contouring, Cosmetic surgery of the genitals, Surgery for the correction of baldness (hair transplant), Blepharoplasty( correction of baggy eyelids)



Micro vascular surgery (Reconstructive microsurgery)

This is a technically demanding and time consuming sub speciality where operations are done using an operating microscope to cut and join tiny blood vessels and nerves, most between half a millimetre and 2 millimetre in size. SPARSH Hospital is equipped to perform this cutting edge microsurgical work with a combination of medical and surgical skills coupled with the world's best surgical support equipment. The highly experienced microsurgical team has performed over a thousand 2. highly experienced microsurgical team, having performed more than a thousand microsurgical operations, The surgical support equipment includes state of the operation suites with the Carl Zeiss OPMI-Vario Operating Microscope, and S&T Microsurgery Equipment Services offered include replantation (re-attachment) of amputated body parts like fingers/ hands/ limbs etc, cancer reconstruction using micro vascular tissue transfer, immediate reconstruction of major limb injuries with soft tissue loss, micro vascular toe to hand transfer to reconstruct missing fingers/thumbs, genital( penis) reconstruction due to loss because of trauma or cancer, repair of vascular injuries and healing of diabetic foot ulcers by vascular by-pass.



Brachial Plexus surgery

The branchial plexus region is a technically challenging area of the upper limb to surgically operate on. Not only is the region a mass of critical nerves providing sensation and mobility to the lower limb it is also close to vital structures. It requires skills and expertise to have a successful surgical outcome. This is an area that team at SPARSH Hospital does considerable work in.


Hand surgery

All of us need our hands to earn our daily bread. The human hand has been described as a marvel of engineering. Even trivial-appearing hand injuries, if not treated properly can lead to serious dysfunction and even loss of livelihood. Management of complex hand injuries , which are often the result of industrial accidents, requires not only delicate and skilful surgery, but also dedicated follow-up, physiotherapy and rehabilitation. We provide a comprehensive hand care service, which includes surgery followed by intensive physiotherapy by a dedicated hand therapy team.

Services offered include correction of congenital hand defects, management of acute hand injuries, replantation (re-attachment) of amputated fingers or hands, repair of tendon injuries, nerve repairs including Brachial Plexus reconstructions, reconstruction for paralysed hands, correction of ear deformities, correction of contractures and other post-burn deformities.

General Plastic surgery include the more generic procedures like correction of congenital defects like clefts of the lip and palate and correction of hypospadias,



Maxillo Facial Services

With the giant strides in medical technology and the research SPARSH Hospital is focused on continuously strengthening maxillofacial care on many fronts. The belief is that the delivery of this kind of care not only results in social betterment of patient lives but also creates a benchmark for the world.

With five full time maxillo facial surgeons the team offers a range of procedures that include maxillo facial trauma and surgery, Reconstructive surgery, cancer/tumour surgery, cleft lip and palate surgery, pharyngoplasty, distraction osteogenisis, orthognathic surgery, tempro- mandibular joint disorders, dental surgery, dental implants, congenital anomaly correction and maxillo facial implants.




For more information, medical assessment and medical quote send your detailed medical history and medical reports
as email attachment to
Email : - info@wecareindia.com
Call: +91 9029304141 (10 am. To 8 pm. IST)
(Only for international patients seeking treatment in India)
For a detailed evaluation send patient's medical reports / X rays / doctors notes to info@wecareindia.com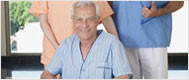 Patient Storys
Successful heart surgery at We Care India partner hospital allows Robert Clarke to live a normal life despite a rare genetic disorder We Care india helped Robert find best super specialised surgeon for his rare conditions.

Read : Robert's Story
See All : Patient's Success Stories


Related Link
Group Websites
Find us on