Medical Milestones at Max Devki Devi Heart And Vascular Hospital, Delhi
About Us : -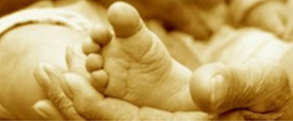 "

We can do no great things, only small things with great love -

Mother Teresa

"




Our Group philosophy of caring for life inspires us to serve in the area of healthcare and health awareness with a special focus on underprivileged children. Children are the future and by improving their lives, we are investing in a better and brighter life for the community at large. Our concern for children and their future also leads us to care for the environment and the world they will inherit.


Some of the areas in which we are privileged to serve and make a contribution are : -
Healthcare
Prosthetics and polio calipers for the needy.
Palliative care for cancer victims.
Health centres for treatment of the underprivileged.
Healthcare camps for screening and detection of heart disease.
Imparting knowledge of basic hygiene to prevent disease and illness.
High-end cardiac care.
Neurosurgery and neurology.
Repairing deformity.
Orthopaedic care.
Oncology.
Support to SOS Children's Villages.
Adoption of village schools.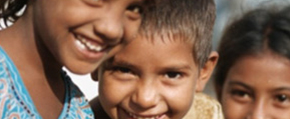 Environment
Spreading awareness about the environment.
Instituting environment-friendly and sustainable practices.
Working towards a paperless office.
Initiatives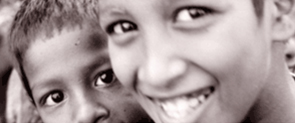 " From those to whom much is given, much is expected -

Mary Gates

"



Max India Foundation supports programs that seek to improve access to quality healthcare for underprivileged populations.

To help us achieve this, we have joined hands with similar-spirited organizations covering a spectrum of activities


Healthcare for underprivileged children

Pinky, a bubbly young girl was afflicted with a rare heart disorder. Her father, a poor sweeper, was unable to pay the INR 200,000, the usual charges for such an operation. We stepped in and performed it free of cost. Pinky is now a healthy teenager looking to the future. Through MAX HEALTHCARE with its exemplary network of hospitals, medcentres and state of the art institutes. Max India Foundation has been able to help nearly a hundred such severely ill children, regain normal lives. Their smiles are our reward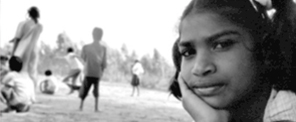 A helping hand, A caring attitude

Often, the underprivileged do not have access to quality medical facilities simply because of lack of easy access.



Max India Foundation, in partnership with Chinmaya Mission, is running a health centre in New Delhi's Sunlight Colony to serve the needy and disadvantaged in this area



Making a better life for children
" We make a living by what we get, but we make a life by what we give."

- Winston Churchill

Feeding, clothing and educating a child is not enough. A child also needs to have a sense of belonging. SOS Children's Villages fill this need in orphaned and abandoned children by providing them with not only an education and upbringing but also a home, a family and a community.

We are proud to contribute to SOS Children's Village through MAX NEW YORK LIFE INSURANCE COMPANY LIMITED



Assuring cancer patients

Cancer patients and their families need support and reassurance to cope with the long-drawn out treatment and its side-effects. Max India Foundation has partnered with Can Support to offer palliative care to advanced cancer patients, from disadvantaged backgrounds.



Can Support offers free services such as Home Care, Day Care, counseling and therapy through centres across Delhi and NCR, by a team of dedicated nurses, doctors and volunteers

Max India Foundation is committed to sponsoring and supporting more such field centres.



Helping people walk and then run.

Max India Foundation works with Manav Seva Sannidhi to provide free artificial limbs and polio calipers to people with disability. The unique feature of this program is the emotional and psychological support provided to help each patient cope with their handicap, ensuring a high rate of success.



Education, healthcare & awareness initiatives

Teach a child and you create a better world. In the same spirit, Max India Foundation with Max Speciality Products which is located there has adopted the local government high school at Rail Majra village near Ropar, Punjab

The foundation provides books, stationery and clothes to the children. A health centre is being set up in the village. This will pave the way to regular health camps for detection and treatment of disease where free or subsidized treatment will be offered.

School children and their families will be taught basic hygiene and made aware of health-related issues.


Monthly Environment Tips

Max India Foundation is committed to spread awareness of an eco-friendly environment. An Environment Tip of the Month is given to the entire Max Group Family in this endeavor'. The various Environment Tips are as follows.


February
Environment tip of the month : -
Please remember to SWITCH OFF lights whenever not in use - even during lunch hour.
SMILE It generates a lot of energy.
March
Environment tip of the month : -
SAY NO TO POLYBAGS.
Polythene is choking our lives.
Carry a sling bag when you go shopping.It's COOL and HEP!
Order your jute Max India Foundation bag now. Partner with us to make a difference to our beloved earth.
April
Environment tip of the month : -
DON'T LET THAT TAP FLOW UNATTENDED.
Conserve every drop of water. Your wasted drops.
may make the crucial difference this summer.

May
Environment tip of the Summer Special month : -
CLEAN or replace filters on your air conditioners. Cleaning a dirty air filter can save 160 Kgs of carbon dioxide in a year.
CARPOOL with your colleagues. Sharing a ride just once a week will reduce carbon dioxide emissions by 730 Kgs a year. Every litre of petrol saved keeps 10 Kgs of carbon dioxide out of the atmosphere.
DRINK at least twelve glasses of water in a day to remain energetic and healthy. Carry your own water while traveling and avoid cut fruit and salad outside.
BE POLITE. Minding your manners can certainly keep the heat off. Research shows that Global Warming has affected mental health the world over.
June



Environment tip of the month : -

"

EACH ONE PLANT ONE

"



The best way to give back to Mother Earth is to plant a tree. One tree will serve seven generations. Let us plant at least one tree this month and nurture it so that it helps us tomorrow.


Some interesting facts : -
A single tree will absorb one ton of Carbon Dioxide over its lifetime.
A good Banyan tree provides the comfort of thirty 1 ton AC during the summer in open air.
The yield from a tree (per year).
Oxygen production worth -Rs. 5 lacs.
Protects air pollution worth -Rs. 5 lacs.
Prevent Soil erosion & Nitrogen fixation worth -Rs. 5 lacs.
Gives wood; Shade to human being, animals, fertilizers, etc worth -Rs. 3 lacs.
Solar energy utilization for photosynthesis worth - Rs. 0.2 lacs.
Total: - Rs. 18.2 lacs

July



Environment tip of the month : -

"

LET'S CLEAN UP

"



Littering of Garbage upsets us all and we blame everyone possible. This month, let us see how each one of us can "

make a difference

" by keeping the space in our own vicinity spotlessly clean.

Some simple tips :-
Don't throw ANYTHING on roads, in parks or public places. Use a dustbin.
Separate biodegradable waste (mostly kitchen waste) and dispose separately from non-biodegradable waste. Those who have gardens, make a compost pit for the biodegradable waste. This will transform into excellent manure.
Use a jute Max India Foundation bag for shopping. Avoid poly bags which are difficult to dispose and clog drains.
At work, home or outdoors remember "do unto others as you would have them do unto you".
A little consideration for others will go a long way in keeping our Environment clean.


August



Environment tip of the month : -

"

RECYCLE

"



Recycling is the reprocessing of old materials into new products, with the aim of preventing waste of potentially useful materials, reducing the consumption of fresh raw materials and energy usage. It also means taking a product of material at the end of its useful life and turning it into a usable raw material to make another product.
Tips to Recycle : -
Use every envelope you receive in the mail for scrap paper. You could keep a stack of envelopes by the phone for taking messages.
Use full page sheets that are blank on the back for longer writings. Staple a bunch of them together to make a notebook.
Save paper by only printing what you really need to and print on both sides so less paper and energy is wasted.
Unwrap gifts carefully so you don't tear the wrapping paper. Fold the paper and save the ribbon - both can be reused.
Remember to re-use all plastic and paper bags.
Let us recycle. Share your experiences of recycling.
September



Environment tip of the month : -

"

Rain & Diseases

"



This year we have had a long monsoon, which leaves behind a host of illnesses and diseases. Here's how to keep yourself and your family safe this season.
Mosquitoes abound and cases of Malaria and Dengue are on the upswing. A mosquito net around the bed not only looks lovely and Victorian, but also keeps mosquitoes away and is a better option than sleeping with a mosquito coil right next to you. Carry a mosquito repellant cream with you and give a small tube to children.
Drink boiled water in the monsoon and at a restaurant make it a point to drink bottled water or a soft drink instead of regular water.
It is essential that children dress appropriately in the monsoon. Make sure your children wear gumboots in the monsoon season so that their feet remain dry and clean.
Always wash your hands after using the toilet and before eating, and make it a habit not to touch your face with your hands.
Prevent your children from biting their nails as this will cause them to ingest any infection that may be on their hands.
Don't eat uncooked food like salads outside the home during the monsoon.
Storing water in copper or silver vessels is not just a fashion statement! Doing so kills all germs and sterilizes the water.



October



Environment tip of the month : -

"

Celebrate an ECO-SENSITIVE Festive season

"



Festivals are significant contributors to AIR POLLUTION leading to lung cancer, cardiovascular diseases, respiratory diseases and allergies. Skin problems, eye irritation wheezing and shortness of breath are other harmful effects.
NOISE POLLUTION with crackers causes distress in the Elderly, sick, infants and pets.
So, SAY NO TO CRACKERS!
REDUCE, REUSE and RECYCLE.
Be generous and SHARE.
Have an eco-sensitive, SAFE festival season. Let the Festival of lights bring a SMILE and glow to the lives of those around you.
WARM SEASON'S GREETINGS TO ALL!



November
Environment tip of the month : -
"
"Keep away winter ailments"
"
In winter, humidity in the air decreases and this causes dryness of the skin, eyes, lips, nasal passage and also in potted plants.
AVOID HARSH MEDICATED SOAPS.
DRINK PLENTY OF WATER DURING THE DAY. WATER THE PLANTS AS USUAL.
The only way to prevent a cold is to build up immunity and protect yourself from infection.
EAT NUTRITIOUS FOOD, EXERCISE, SLEEP WELL AND WASH YOUR HANDS THOROUGHLY.
Low hanging dust and smoke particles can lead to serious respiratory and eye disorders.
TAKE PRECAUTIONS. ENSURE YOU DO NOT CONTRIBUTE TO ENVIRONMENTAL POLLUTION. DO NOT KEEP HEATERS & FIRES ON AT NIGHT WHILE SLEEPING. COAL & WOOD FIRE SHOULD BE PUT OUT OF THE ROOM TO AVOID SUFFOCATION.
If you see someone without a smile give him/her one of yours, thereby spreading warmth.
December
Environment tip of the month : -
"
MERRY CHRISTMAS AND A HAPPY 'GREEN' NEW YEAR
"
Here are some quick and easy tips which can be adopted each day to make your home more energy efficient and reduce your carbon footprint.
Unplug the charger on your Blackberry (TM), cell phone or iPod (TM) when you are finished charging. Even if the device isn't connected, energy continues to seep out through the charger itself.
Let the sunshine in. Open the drapes or blinds on sunny days and bask in the 'free' heat. Keep those south-facing windows squeaky clean to let the light through. Remember to close the drapes or blinds when the sun sets.
"PEACE ON EARTH AND GOODWILL TO ALL MEN..." This festive season let us be kind to our countrymen, neighbours, friends, animals and plants.



January 2009
Environment tip of the month : -
"
LOVE MAKES THE WORLD GO AROUND
"
In the wake of 26/11 we must be sensitive to the TRAUMA our children have gone through. Let us control the environment we have created and protect our children.
Create an atmosphere of care and security for them at home and school.
Talk to them. Reassure them.
Engage them in productive physical and mental like sports, music, family prayers, story-telling.
Be a role model. Mind your Ps and Qs. Be positive in your conversation.
Boycott video and other games based on terror and violence.
Give them extra hugs.
A "PAYAAR KI JHAPPI " A DAY WILL KEEP THE DOCTOR AWAY
A HAPPY, PEACEFUL, CLEAN AND GREEN NEW YEAR TO ALL



February 2009
Environment tip of the month : -
"
GLOBAL WARMING AND HEALTH HAZARDS
"
WHO has identified major health concerns related to Climate Change and Global Warming :-
Increase in Respiratory and Cardiovascular illnesses.
Increase in Vector-Borne and Zoonotic diseases such as Malaria, Dengue, Yellow Fever, Viral Hemorrhagic Diseases, Tick Born Encephalitis and Hantavirus Pulmonary Syndrome which are greatly influenced by air and surface water temperatures.
Increase in Diarrheal illness from Cholera, E.Coli, Typhoid etc due to contaminated water resulting from floods and heavy rainfalls.
Extreme climate events such as floods, tornadoes droughts and hurricanes are expected to become more frequent with climate change.
We all need to be informed, to become advocates for the future of our planet, and to care enough about the lives of our children and grandchildren to make the leap from rhetoric to action.
SAVE TREES, WATER, FUEL AND ELECTRICITY EVERYDAY

March 2009
Environment tip of the month : -
"
REDUCE YOUR CARBON FOOTPRINT
"
Plant trees. A 50 year old tree generates Rs. 5.30 Lacs of O2, Recycles Rs. 6.50 Lacs worth soil fertility and controls soil erosion, Creates Rs. 10.50 Lacs worth air pollution control. Provides shelter wroth Rs. 5.30 Lacs to birds and animals.
Buy organic produce.
Go for a run rather than drive to the gym.
Do your weekly shopping in a single trip.
Print on both sides to save paper.
Car Pool for work and to drop kids to school.
Turn off when not in use (lights, television, DVD player, Hi Fi, Computer)
YOUR ECO-FRIENDLY HABITS COULD SAVE PLANET EARTH DO YOU BIT !!!
Branches of Max Hospitals in India : -

For more information, medical assessment and medical quote send your detailed medical history and medical reports
as email attachment to
Email : - info@wecareindia.com
Call: +91 9029304141 (10 am. To 8 pm. IST)
(Only for international patients seeking treatment in India)
For a detailed evaluation send patientís medical reports / X rays / doctors notes to info@wecareindia.com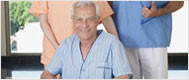 Patient Storys
Successful heart surgery at We Care India partner hospital allows Robert Clarke to live a normal life despite a rare genetic disorder We Care india helped Robert find best super specialised surgeon for his rare conditions.

Read : Robert's Story
See All : Patient's Success Stories


Related Link
Group Websites
Find us on