Laser assisted hatching - a photo essay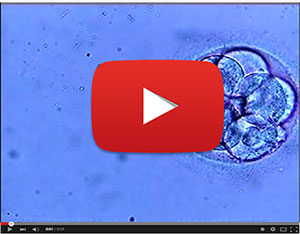 It's a sad fact that IVF technology today is still not perfect. Only one of ten embryos we transfer in the uterus implants successfully in the endometrium to become a baby. Why is the embryo implantation rate only 10 ? Some doctors believe this is because the surrounding shell of the embryo (called the zona pellucida) hardens when it is cultured in the laboratory. 
We can use "embryo surgery" called zona drilling or assisted hatching to "soften" the shell of the embryo. This helps to increase pregnancy rates by improving implantation rates, since embryo hatching is facilitated. In the past, this was done using acid (acid Tyrode's), but this can damage the embryo.  Today, we can precisely create an opening in the zona safely and effectively with the use of a laser.  Laser assisted embryo hatching available in just low cost in india.