Donation Clinic in Mumbai India
Egg Donation Clinic in Delhi India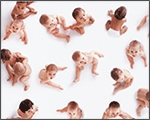 Egg Donor Clinic Delhi India: Egg donation is the process by which a woman provides several eggs (ova, oocytes) for another person or couple who want to have a child. In egg donation, eggs are borrowed from a young woman (less than 33 yrs of age) called the donor, with her consent. These eggs are then fertilized with the sperms of the husband of the recipient woman and the resultant embryo (the earliest form of the baby), is inserted into the womb of the recipient. Radiation or chemotherapy destroys the eggs and hence these women have a failure of their ovaries.
Indications for Egg Donation India
Egg Donation Clinic in India: Egg donation can also be perfomed on women who have had multiple cycles of test-tube baby (IVF or ICSI) and have still failed to conceive and become pregnant. Besides elderly or menopausal women, egg donation can be done in younger women whose ovaries have prematurely failed or in young women who have undergone radiation or chemotherapy for cancer.  Egg donation is also used in patients who are carrying major chromosomal defects so that they do not pass the genetic defect to their children. Patients suffering from severe Tuberculosis and severe Endometriosis may also produce poor quality eggs and hence can be treated by egg donation.

Egg Donation Procedure in India
Egg donors are recruited, screened, and give consent prior to participation in the IVF process.During egg donation, the donors is given injections to produce many eggs. 

The time taken for the procedure is 15minutes.It's a short procedure and you can normally go home the same day. The collection itself is carried out under what they call 'heavy sedation' and seems to be a case of poking a probe into the vagina and using a very fine needle to extract the eggs from the ovaries. The donor can return home three to four hours' after the procedure. The eggs are then fertilized with the recipient's husband's sperms in the laboratory, either by IVF or ICSI and kept in the incubator for two days. 

Incase the recipient's husband's sperm is of poor quality; the eggs can be fertilized by the technique of Intra Cytoplasmic Sperm Injection (ICSI). Two days later, a four-celled embryo is formed. Three days later, an eight-celled embryo is formed or five days later a multi-celled Blastocyst is formed. This embryo (small baby) is then transferred back to the womb either at the four cells, eight cells or the Blastocyst stage. 30 to 40% of such women will become pregnant. Incase they fail to become pregnant they can have a repeat egg donation cycle. Many women undergo two to four cycles and achieve their goal of a child.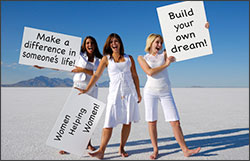 Why Egg Donation ?
There are many different ways that couples get to the point of considering egg donation. For some couples, an Egg donor procedure is the next step after they have tried every possible avenue to get pregnant with their own eggs. Some couples, on the other hand, knew even before they got married that they could not conceive with their own eggs. Some couples have considered the option of egg donation for months or even years before coming to a practice to discuss this option. Others have only thought about it for a few days and in some cases, may have just been told that day by their doctor that their only chance of experiencing a pregnancy is to use an egg donor. How long they have thought about being a recipient and why they need to be a recipient will influence how a couple responds to their orientation meeting. Typically, as the international couple decides for egg donation they then have three sorts of telephonic meetings: a meeting with the medical doctor, a meeting with the mental health professional and/or the ovum donor coordinator, and a detailed Curriculum Vitae with the photo of the prospective Egg donor (s).