Overview
What is the BMHR and Why do we need it?

Birmingham Mid Head Resection prosthesis and its applied use in patients with Avascular Necrosis.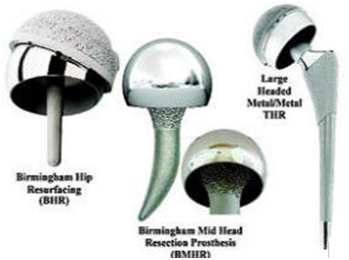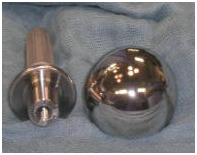 For patients with osteonecrosis involving a larger volume of the femoral head, an uncemented short-stemmed prosthesis, the Birmingham Mid Head Resection, BMHR, (MMT Ltd, Birmingham, United Kingdom, now Smith and Nephew Orthopaedics Ltd, Bromsgrove, United Kingdom) was developed.

Illustration showing the three types of prostheses implanted in patients with femoral head avascular necrosis.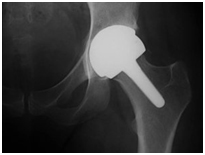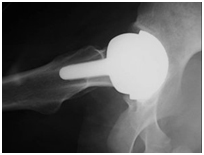 [ Birmingham Mid Head Resection Prosthesis (BMHR) X-rays ]


Birmingham Mid Head Resection prosthesis is an advancement in the BHR and will expand the indications for hip resurfacing surgery. Birmingham Mid Head Resection prosthesis (BMHR) helps advanced aged patients to have Birmingham Hip Resurfacing.

The BMHR has specifically been designed for patients who have weaker bone in the head of the femur. In the BMHR more of the weak bone is resected and is replaced with metal. This will dramatically increase the range of patients who can have this surgery.X-ray wise it looks almost like the BHR but the amount of bone removed is more. Thus the risk of fracture in post-op is reduced or eliminated for borderline patients.


Indications for the Mid Head Resection Prosthesis : -
Developmental dysplasia with shortened femoral head-neck segment
Extensive avascular necrosis of the femoral head
Large cysts of the femoral head
Abnormalities through Epiphyseolyses and Morbus Perthes (femoral head necrosis of children)
Reduction of bone substance due to arthroses
Marked bone involution through inactivity but with regression potential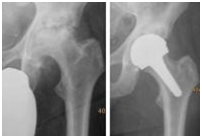 In cases of advanced arthrosis, a defect of the femoral head occurs which prevents the reliable anchoring of the resurfacing component. The titanium stem grows into the healthy part of the femoral head and neck, and is a safe base for the head component.

Resurfacing is only advisable when the stability of the bone and the shape of the femoral head offer sufficient support for the prosthesis. With healthy and active patients who do not meet these requirements but who can benefit from a bone conserving process, the Mid Head Resection can be an alternative to a standard prosthesis.

With this prosthesis, the fixation of the femoral component depends less on the bone of the femoral head but more on the stability of a titanium stem with bone ingrowth in the femoral neck.

Those parts of the femoral head which have been destroyed by cysts, circulatory disorders, malformations or involution due to arthrosis are removed. A titanium stem adjusted to size is implanted into the healthy part of the femoral head and neck, which is fixed by bone ingrowth (combines with the bone) and strengthens the femoral neck. In this way the implant-bone compound can withstand bending and torque forces.

Through the use of this implant, an opening of the femoral medullary cavity can often be avoided by implanting a prosthesis stem. The advantage of resurfacing is retained



The list of of Hip Resurfacing Hospitals in India is as follows : -
| | |
| --- | --- |
| | Apollo Hospitals, Bangalore, India |
| | Apollo Hospital, Chennai, India |
| | Apollo Hospitals, Hyderabad, India |
| | Indraprastha Apollo Hospital, Delhi, India |
| | Apollo Gleneagles Hospital, Kolkata, India |
| | Apollo Hospital, Goa, India |
| | Wockhardt Hospital, Bangalore India |
| | Wockhardt Hospital, hyderabad, India |
| | Wockhardt Hospital, Mumbai, India |
| | Fortis Hospital, Delhi, India |
| | Fortis Hospital, Mohali, India |
| | Fortis Hospital, Noida, India |
| | MIOT Hospital, Chennai, India |
| | Sparsh Hospital, Bangalore, India |
| | Artemis Hospital, Gurgaon ( Delhi ) , India |
| | Max Devki Devi Heart and Vascular hospital, Delhi, India |
| | BGS Global Hospital, Bangalore, India |
| | BGS Global Hospital, Chennai, India |
| | BGS Global Hospital, Hyderabad, India |

For more information, medical assessment and medical quote send your detailed medical history and medical reports
as email attachment to
Email : - info@wecareindia.com
Call: +91 9029304141 (10 am. To 8 pm. IST)
(Only for international patients seeking treatment in India)
For a detailed evaluation send patientís medical reports / X rays / doctors notes to info@wecareindia.com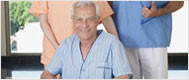 Patient Storys
Successful heart surgery at We Care India partner hospital allows Robert Clarke to live a normal life despite a rare genetic disorder We Care india helped Robert find best super specialised surgeon for his rare conditions.

Read : Robert's Story
See All : Patient's Success Stories


Related Link
Group Websites
Find us on