Coronary Artery Bypass Graft Surgery (CABG) In India
What is Coronary Artery Bypass Surgery(CABG) ?
Why CABG Surgery in India is done
How you prepare for CABG Surgery in India?
What you can expect with CABG Surgery In India
Results of CABG Surgery
Beating Heart Bypass Surgery
What is Coronary Artery Bypass Surgery ?

Coronary bypass surgery performed in world class hospitals in India is a procedure to allow blood to flow to your heart muscle despite blocked arteries. Coronary bypass surgery uses a healthy blood vessel taken from your leg, arm, chest or abdomen and connects it to the other arteries in your heart so that blood is bypassed around the diseased or blocked area. After a coronary bypass surgery, normal blood flow is restored. Coronary bypass surgery is just one option to treat heart disease.

Just like all the other organs in your body, your heart needs blood and oxygen to do its job. Coronary arteries snake across the surface of your heart, delivering a constant supply of blood and oxygen to the heart muscle. When one or more of these arteries become narrowed or blocked, blood and oxygen are reduced and heart muscle is damaged. Coronary bypass surgery can minimize this damage.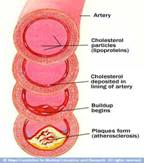 Why Coronary Artery Bypass Graft Surgery in India (CABG) is done

If lifestyle changes and medication haven't relieved your heart disease symptoms of angina, or if you have life-threatening blockages, you and your doctor will need to consider whether coronary bypass surgery or another artery-opening procedure such as angioplasty or stenting is right for you.


Coronary bypass surgery is an option if : -
You have severe chest pain caused by narrowing of several of the arteries that supply your heart muscle, leaving the muscle short of blood during even light exercise or at rest. Sometimes angioplasty and stenting will bring relief in this situation, but for some types of blockages, coronary bypass surgery may be the best option.
You have more than one diseased coronary artery and the heart's main pump - the left ventricle - is not functioning well.
Your left main coronary artery is severely narrowed or blocked. This artery supplies most of the blood to the left ventricle.
You have an artery blockage for which angioplasty isn't appropriate, you've had a previous angioplasty or stent placement that hasn't been successful, or you've had stent placement but the artery has narrowed again (restenosis), then your doctor may recommend coronary artery bypass surgery.

Coronary bypass surgery doesn't cure the underlying heart disease that caused blockages in the first place. This disease is referred to as atherosclerosis or coronary artery disease. Even if you have coronary bypass surgery, lifestyle changes are still a necessary part of treatment after surgery. Medications are routine after coronary bypass surgery to lower your blood cholesterol, reduce the risk of developing a blood clot and help your heart function as well as possible.



How you prepare for Coronary Artery Bypass Graft Surgery in India (CABG) ?

To prepare for coronary bypass surgery, your doctor will give you specific instructions about any activity restrictions and changes in your diet or medications you should follow before surgery. You'll need several presurgical tests, often including chest X-rays, blood tests, an electrocardiogram and a coronary angiogram, which is a special type of X-ray procedure that uses dye to visualize the arteries that feed your heart. Most people are admitted to the hospital the morning of the day of surgery.

Be sure to make arrangements for the weeks following your surgery. It will take about four to six weeks for you to recover to the point when you can resume driving, going to work and performing daily chores.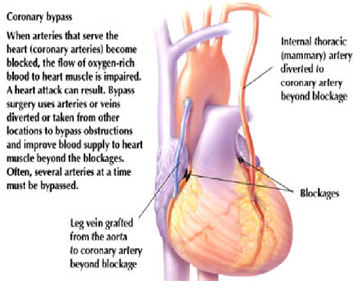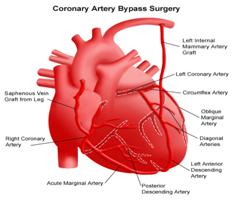 What you can expect with Coronary Artery Bypass Graft Surgery (CABG) IN India



During the procedure



Coronary bypass surgery generally takes between three and six hours and requires general anesthesia. On average, surgeons in India repair two to four coronary arteries. The number of bypasses required depends on the location and severity of blockages in your heart.

Most coronary bypass surgeries are done through a large incision in the chest while blood flow is diverted through a heart-lung machine (called on-pump coronary bypass surgery).

Your Indian surgeon makes an incision down the center of the chest, along the breastbone. The rib cage is spread open to expose the heart. After the chest is opened, the heart is temporarily stopped and a heart-lung machine takes over blood circulation to the body.

Your Indian surgeon takes a section of healthy blood vessel, often from inside the chest wall (the internal mammary artery) or from the lower leg, and attaches the ends above and below the blocked artery so that blood flow is diverted (bypassed) around the narrowed portion of the diseased artery.


There are other methods your your Indian surgeon may use if you're having coronary bypass surgery : -
Off-pump or beating-heart surgery. This procedure allows surgery to be done on the still-beating heart using special equipment to stabilize or quiet the area of the heart your Indian surgeon is working on. This type of surgery is challenging because the heart is still moving. Because of this, it's not an option for everyone. The long-term outcome of this type of procedure is not yet known, and there have been no proven benefits of this technique over standard coronary bypass using the heart-lung machine in the average patient.



Minimally invasive surgery. In this procedure, a surgeon performs coronary bypass through a smaller incision in the chest, often with the use of robotics and video imaging that help the surgeon operate in a small area. Variations of minimally invasive surgery may be called port-access or keyhole surgery.

Once you're anesthetized, a breathing tube is inserted through your mouth. This tube attaches to a ventilator, which breathes for you during and immediately after the surgery.






After the procedure



Coronary bypass surgery is a major operation. Expect to spend a day or two in the intensive care unit after coronary bypass surgery. Here, your heart, blood pressure, breathing and other vital signs will be continuously monitored. Your breathing tube will remain in your throat for a few hours after surgery, so you won't be able to speak. You can communicate with hand gestures and notes. The breathing tube will be removed as soon as you are awake and able to breathe on your own.

Barring any complications, you'll likely be discharged from the hospital within a week, although even after you've been released, you may find it difficult to perform everyday tasks, or even walk a short distance. If, after returning home, you experience any of the following signs or symptoms, call your doctor


They could be warning signs that your chest wound is infected : -
A fever higher than 100.4 F (38 C)
Rapid heart rate
New or worsened pain around your chest wound
Reddening, bleeding, or other discharge from your chest wound

Expect a recovery period of about six to 12 weeks. In most cases, you can return to work, begin exercising, and resume sexual activity after six weeks, but make sure you have your doctor's OK before doing so.



Results of Coronary Artery Bypass Graft Surgery (CABG)

After surgery, most people have improvement or complete relief of their symptoms and remain symptom-free for as long as 10 to 15 years. Over time, however, it's likely that other arteries or even the new graft used in the bypass will become clogged, requiring another bypass or angioplasty.

Although bypass surgery improves blood supply to the heart, it doesn't cure underlying coronary artery disease. Your results and long-term outcome will depend in part on following healthy lifestyle recommendations and taking your medication as directed.


Healthy lifestyle recommendations include : -
Stop smoking.
Follow a healthy-eating plan, such as the DASH diet.
Reduce cholesterol levels.
Maintain a healthy weight.
Control blood pressure.
Manage diabetes.
Exercise.
Beating Heart Bypass Surgery

Recent advances in surgery and medical devices allow doctors to have less invasive options in the treatment of coronary artery disease (CAD), such as Beating Heart or "Off-Pump" Bypass Surgery. Now individuals who have medical conditions such as diabetes, history of stroke, or poor physical health, can undergo cardiac surgery with lower risk for developing complications. You will want to talk with your doctor to see if Beating Heart Bypass Surgery is an option for you.



Beating Heart vs. Traditional Bypass Surgery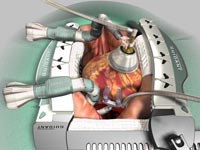 [ Beating Heart Stabilizer System ]



Beating Heart Bypass Surgery is different from traditional bypass surgery because it is performed while your heart is still beating. Your Indian surgeon does not use the heart-lung machine to stop your heart during the procedure. In some cases, the surgeon may still need to use the heart-lung machine during the operation. A perfusionist (a specialist trained to operate the heart-lung machine) may remain on standby during your operation.

With this approach, Indian surgeons can perform multiple bypass grafts on all areas of the heart, including the backside (posterior), at the same time. What this means is, the surgeon can perform a triple (three bypass grafts), quadruple (four bypass grafts) or more through a middle of the chest incision all off-pump



Clinical Benefits of Beating Heart Bypass Surgery
Your physician may choose the beating heart bypass procedure for you because of benefits such as : -
Decreased length of hospital stay
Less trauma due to the elimination of the heart-lung machine
Reduction in need for blood transfusions
Fewer cognitive and neurological consequences such as stroke

In addition, a recent study presented in the New England Journal of Medicine showed that patients who are treated with traditional bypass surgery may suffer from lapses in mental acuity that result from brain damage caused by the stopped heart bypass surgery.


Out of 261 patients whose mental acuity diminished after bypass surgery : -
53% had diminished mental acuity at discharge
36% had diminished mental acuity after 6 weeks
24% had diminished mental acuity after 6 months
42% had diminished mental acuity after 5 years7
Potential benefits of Beating Heart Bypass vs. Traditional Bypass surgery ?

When compared to traditional coronary artery bypass procedures that stop the patient's heart and utilize a heart-lung machine,


beating heart bypass procedures reduced : -
Transfusion rates by 48%
Length of post-operative hospital stay by 40%8
Hospital costs by 24%8
Post-operative cognitive dysfunction by 36% at 5 days and 90% at 3 months

To find a surgeon in India who performs Beating Heart Bypass Surgery, please click on the following link and submit your medical details and a patient coordinator will contact you with required information.



The list of of world class heart hospitals in India is as follows : -
| | |
| --- | --- |
| | Apollo Hospitals, Bangalore, India |
| | Apollo Hospital, Chennai, India |
| | Apollo Hospitals, Hyderabad, India |
| | Indraprastha Apollo Hospital, Delhi, India |
| | Apollo Gleneagles Hospital, Kolkata, India |
| | Wockhardt Hospital, Bangalore India |
| | Wockhardt Hospital, hyderabad, India |
| | Wockhardt Hospital, Mumbai, India |
| | Fortis Hospital, Delhi, India |
| | Fortis Hospital, Mohali, India |
| | Fortis Hospital, Noida, India |
| | Escorts Heart Institute Hospital, Delhi, India |
| | Narayana Hrudayalaya Heart Hospital, Bangalore, India |
| | Artemis Hospital, Gurgaon ( Delhi ) , India |
| | Max Devki Devi Heart and Vascular hospital, Delhi, India |
| | BGS Global Hospital, Bangalore, India |
| | BGS Global Hospital, Chennai, India |
| | BGS Global Hospital, Hyderabad, India |

For more information, medical assessment and medical quote send your detailed medical history and medical reports
as email attachment to
Email : - info@wecareindia.com
Call: +91 9029304141 (10 am. To 8 pm. IST)
(Only for international patients seeking treatment in India)
For a detailed evaluation send patientís medical reports / X rays / doctors notes to info@wecareindia.com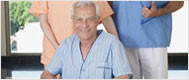 Patient Storys
Successful heart surgery at We Care India partner hospital allows Robert Clarke to live a normal life despite a rare genetic disorder We Care india helped Robert find best super specialised surgeon for his rare conditions.

Read : Robert's Story
See All : Patient's Success Stories


Related Link
Group Websites
Find us on