Accreditation at Fortis Hospital, Noida
Fortis Hospital, Noida becomes first hospital in Uttar Pradesh to receive the coveted NABH accreditation




Noida, March 19, 2008

: - Fortis Hospital, Noida, has become the first hospital in Uttar Pradesh to receive the prestigious NABH (National Accreditation Board for Hospitals and Healthcare Organizations) accreditation from the Quality Council of India (QCI). The coveted accreditation comes after Fortis Noida went through the six month long rigorous screening process by NABH on quality and safety.

At an event held at the hospital today, Mr. Shivinder Mohan Singh, Managing Director and CEO, Fortis Healthcare Ltd. received the accreditation certificate from Mr. Giridhar Gyani, Secretary General QCI and Dr. Rana, Deputy Director, NABH.

NABH is a constituent autonomous board of the Quality Council of India (QCI), set up to establish and operate accreditation programme for healthcare delivery organizations. The accreditation is in recognition of Fortis Healthcare's impressive track-record and future resolve in providing quality patient care and patient safety.

Speaking on the occasion, Mr. Shivinder Mohan Singh said, "It is an honor to receive the esteemed accreditation and the full credit goes to Team Fortis Noida for its concentrated and relentless efforts in providing world-class patient care and safety. This accreditation will inspire us to perform even better" he added.

"We would surely take forward the learnings garnered during the process and replicate them at other Fortis facilities across the country."

NABH has laid down an elaborate and rigorous framework for quality care for patients and quality improvement at hospitals, helping to build a quality culture at all levels and across all functions of a hospital. Fortis Noida went through the rigorous process of screening on the clinical aspects for six months to obtain NABH accreditation. The hospital satisfactorily met the 'NABH Standards', running into ten chapters incorporating 100 standards in total, each individual standard having specific objective elements.

The accreditation process involved NABH assessors running a meticulous check on 10 patient-centric processes, including Assessment and Continuity of Care (ACC), Patient Rights and Education (PRE), Care of Patient (COP), Management of Medication (MOM), Hospital Infection Control (HIC), Continuous Quality Improvement (CIQ), Responsibility of Management (ROM), Facility Management and Safety (FMS), Human Resource Management (HRM) and Information Management System (IMS).

Elated with the esteemed recognition, Mr. Praveen Chawla, Chief Operating Officer, Fortis Hospital, Noida, said, "Patients are the biggest beneficiaries of this accreditation. Apart from being served by the country's top medical practitioners at our Noida facility, our patients receive high quality patient care delivery which is part of the ethos of our hospital/team. Not only do we respect and protect patient rights, patient satisfaction is also regularly evaluated at our premises."


About Fortis Hospital, Noida


Fortis Hospital, Noida is a 200-bedded hospital and is positioned as a Centre of Excellence in Orthopaedics and Neurosciences & with a key focus on Cardiac Sciences, emergency trauma care services and Oncology. In less than three years it is already established as a leader in the region.


Some facts that we must know about NABH


National Accreditation Board for Hospitals & Healthcare Providers (NABH) is a set up to establish and operate accreditation program for healthcare organizations. Moreover NABH also has international recognition from International Society for Quality in Healthcare (ISQua). It is an international body which grants approval to Accreditation Bodies in the area of healthcare.


Functions : -
NABH accredits hospitals who provide high quality of care and patient safety in respect of patients rights and satisfaction as well.


It stimulates continuous improvement and enables hospitals in demonstrating commitment to quality care along with It also raises community confidence in the services provided by the hospital.


It provides opportunity to healthcare unit to benchmark with the best.


It helps in maintaining continuous learning, good working environment, leadership among staff and above all ownership of clinical processes as well. It also improves overall professional development of Clinicians and Paramedical staff and provides leadership for quality improvement within medicine and nursing.


Accreditation provides an objective system of empanelment by insurance and other Third Parties. Accreditation provides access to reliable and certified information on facilities, infrastructure and level of care.


Branches of Fortis Hospitals in India : -

For more information, medical assessment and medical quote send your detailed medical history and medical reports
as email attachment to
Email : - info@wecareindia.com
Call: +91 9029304141 (10 am. To 8 pm. IST)
(Only for international patients seeking treatment in India)
For a detailed evaluation send patientís medical reports / X rays / doctors notes to info@wecareindia.com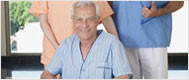 Patient Storys
Successful heart surgery at We Care India partner hospital allows Robert Clarke to live a normal life despite a rare genetic disorder We Care india helped Robert find best super specialised surgeon for his rare conditions.

Read : Robert's Story
See All : Patient's Success Stories


Related Link
Group Websites
Find us on