Accommodation nearby Apollo Gleneagles Hospitals, Kolkata
Guest House / Hotel Accommodation for the attendant / patient near Apollo Hospitals,Kolkata :-

We Care Health Services have their own partnered guest houses in all the partner hospital cities in India. Maintained professionally with ample security, modern ambience and facilities matching star grade hotels, these guest houses mostly accommodate international patients and their attendants. Star grade hotels are also available.

The indicative normal tariff for the hotels and guest houses in Delhi, Bangalore, Mumbai, Chennai, Hyderabad and Kolkata is


- : Hotels : -
| Star Hotel | Standard Room (USD) | Deluxe Room (USD) | Suite  Room (USD) |
| --- | --- | --- | --- |
| Non Star | 80 - 100 | 100 - 125 | Not Available |
| 3 Star | 175 - 200 | 200 - 225 | 225 - 300 |
| 4 Star | 250 - 300 | 300 - 400 | 400 - 500 |
| 5 Star | 300 - 400 | 400 - 500 | 500 - 700 |
- : Guest Houses : -
| Guest House - Comparable to a Star graded hotel | Standard Room (USD) | Deluxe Room (USD) |    Suite    Room (USD) |
| --- | --- | --- | --- |
| Non Star | 40 - 50 | 50 - 60 | Not Available |
| 3 Star | 70 - 80 | 80 - 100 | 100 - 120 |
| 4 Star | 80 - 100 | 100 - 120 | 120 - 140 |
| 4 Star Deluxe | -- | 120 - 140 | 140 - 160 |
HOTEL ROYAL GARDEN, KOLKATA
Rooms

Royal Garden set amidst lush trees and verdant lawns, offers serene accommodation in the center of the hustle and bustle of Kolkata. The hotel is on Park Street, nestled amidst the commercial hub of Kolkata.




FAIRLAWN HOTEL PVT. LTD, KOLKATA
Rooms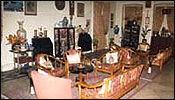 Most of the guests who stay at Fairlawn are intrigued with it's past. The building has been shaped by the hands and minds of generations of families whose memories and influences have contributed to the unique character of the old place.


LYTTON HOTEL, KOLKATA
Rooms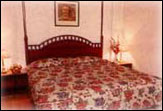 Set up in the heart of Kolkata, popularly known as "The City of Joy", its closeness to the major shopping markets, Cinema Halls, unique Indian Museum, the amazing Birla Planetarium, the Victoria Memorial epitomising British grandeur, ultimate shopping stopover-the New Market,numerous Cybercafes, shopping malls, accessability to all forms of transport readily and its closeness to the underground Metro Railway Stations and the monumental Howrah Station makes it the most obvious choice for most Business travellers, domestic and international alike.


HOTEL RUTT DEEN, KOLKATA
Rooms

Hotel Rutt Deen Kolkata, one of the 3 Star Deluxe hotels in Kolkata. Kolkata, houses the Hotel Rutt Deen, a home away from home for the business and leisure travellers alike. The warm hospitality, efficient services, and modern facilities make Hotel Rutt Deen a preferred accommodation option and first preference of all the visitors.


GREAT EASTERN HOTEL, KOLKATA
Rooms
1,2 & 3, Old Court House Street
Calcutta 700069







ASTORIA HOTEL, KOLKATA
Rooms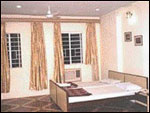 6/2 & 6/3 Sudder Street
Calcutta








AKASH DEEP, KOLKATA
Rooms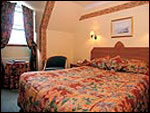 48, Circus Avenue
Calcutta 700017








AKASH GANGA, KOLKATA
Rooms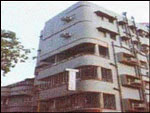 1, Orient Row
Calcutta 700017
Telephone :2247 3341,
2247 5817,
2247 4056,
2240 3771
Fax : 2247 4285



HOTEL SHALIMAR, KOLKATA
Rooms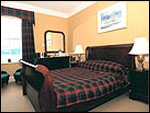 3, S.N. Banerjee Road
Calcutta 700087








Branches of Apollo Hospitals in India : -
| | |
| --- | --- |
| | Apollo Hospital, Chennai, India |
| | Apollo Specialty Hospital, Chennai, India |
| | Apollo Hospitals, Bangalore, India |
| | Apollo Hospitals, Ahmadabad, India |
| | Apollo Hospitals, Hyderabad, India |
| | Apollo Gleneagles Hospital, Kolkata, India |
| | Indraprastha Apollo Hospital, Delhi, India |

For more information, medical assessment and medical quote send your detailed medical history and medical reports
as email attachment to
Email : - info@wecareindia.com
Call: +91 9029304141 (10 am. To 8 pm. IST)
(Only for international patients seeking treatment in India)
For a detailed evaluation send patient's medical reports / X rays / doctors notes to info@wecareindia.com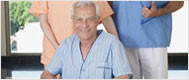 Patient Storys
Successful heart surgery at We Care India partner hospital allows Robert Clarke to live a normal life despite a rare genetic disorder We Care india helped Robert find best super specialised surgeon for his rare conditions.

Read : Robert's Story
See All : Patient's Success Stories


Related Link
Group Websites
Find us on