Multi Organ Transplant at Apollo Hospitals, New Delhi
Multi Organ Transplant : -

This department was established in 1997 with a view to providing state-of-the-art tertiary level service in liver, kidney and pancreas transplantation and liver, pancreas, gallbladder and biliary tract surgery.


Facilities and expertise Available : -
Liver Transplantation for children and adults with acute and chronic liver failure.
Living related Liver transplantation.
Comprehensive pediatric hepatology service ( details below).
Kidney Transplantation in adults and children.
Complex vascular and peritoneal access procedures.
Pancreatic Transplantation combined with kidney transplantation for Insulin dependent diabetes mellitus.
Management of major Liver trauma and major Liver surgery for tumours.
Elective and emergency surgery for Portal hypertension and Obstructive jaundice.
Complex Pancreatic surgery for cancer and pancreatitis.
Biliary surgery for cancer, strictures and stones.
Managing complications after laparoscopic surgery.
Surgery for Gallbladder cancer.



Liver, Pancreas and Biliary Surgery : -

This department boasts specialists with vast experience in a wide variety of surgical conditions that affect the Liver, Pancreas, gall bladder and the biliary tree including tumours involving these organs, jaundice cause by benign blockage of the bile duct including stones. Surgery of the liver is very complex and specialized procedure that is best undertaken by trained experts in this field as in Apollo. Complex liver surgeries can be undertaken by the liver transplant team.


Liver failure treatment and Liver Transplant Service



What is liver failure? What causes it ?



This is a potentially fatal condition in which the liver progressively stops performing its function resulting in episodes of jaundice, accumulation of fluid in the body, blood vomiting and confusion. Conditions such as Hepatitis B or Hepatitis C infection, excess alcohol consumption, diseases such as Primary Biliary Cirrhosis and Primary Sclerosing Cholangitis can cause this state.



Can it be treated ?



With modern medicine, it is now possible to treat most such cases successfully. While a proportion of patients with acute liver failure can recover by receiving treatment in specialised liver ICUs such as the one available at Apollo, most other patients ultimately require liver transplantation.

Medicines, and other measures such as draining ascites and stopping the blood vomiting by endoscopy are only temporary and do not halt the progress of the disease. Most such patients die within a few months to a year unless liver transplantation can be performed.



Is such treatment available in India ?



Liver transplantation is an accepted treatment for liver failure in the west. Abroad, the Indian patient goes on a low priority lwaiting list and is considered for transplantation only when a donor organ has been found unsuitable for all the native patients. Secondly, the minimum expense for a liver transplant in the USA for example, is around $ 350,000 hence only a handful have been able to successfully receive transplants abroad.

Now, Indraprastha Apollo Hospitals has the state-of-the-art facilities for managing adult patients and children sufferring from liver failure. Liver transplants are being performed here at fraction of the cost of having it done in the west

Our liver specialists/ transplant experts have the distinction of having trained and worked for several years at the worlds' most renowned centres in USA, U.K. and Japan where they have successfully treated hundreds of such patients with expert ICU management and liver transplant surgery. They are well-versed with the transplantation techniques in adult and children using either organs from brain dead donors or portion of liver from a living related donor.

The liver transplant unit is the only one of its kind in whole of south and west Asia to carry out successful adult- adult living donor right to be liver transplantation. More than 20 Liver transplantation have been carried out till date.The department at Apollo boasts of a dedicated 5 bedded Liver ICU manned by trained doctors and nursing staff and fully equipped with state-of-the-art ventilators and monitors, high-tech operating rooms with anaethesia staff trained with liver transplant anaesthesia and round-the-clock investigation facilities including an advanced Transplant Immunology lab support and cyclosporin estimation.


Pediatric Gastroenterology, Hepatology and Nutrition Service
Hepatology : -
Facilties for diagnosis and treatment of all conditions causing jaundice in newborns and infants (neonatal cholestasis), treatment of children with chronic liver disease due to extrahepatic biliary atresia, Wilson's disease, metabolic disorders and variety of other diseases.
Management of all cases of portal hypertension and acute liver failure in children.
Antiviral therapy for children with Hepatitis B and C.
Liver transplantation for acute and chronic liver diseases which are unresponsive to other treatment.

In addition the department offers a comprehensive

gastroenterology and nutrition service

including diagnostic and

therapeutic endoscopy

.


Kidney Transplant and Dialysis Access Service

Indraprastha Apollo Hospitals has one of the best equipped and most successful kidney transplantation and dialysis programmes in the country, comparable to the best in the world.


Staff : -

Dedicated transplant physicians and surgeons trained at the best centres in the world.


No waiting period : -

Due to availability of dialysis of all types, all the sophisticated investigations and specialist staff under the same roof, the donor and the recipient can be quickly prepared for transplant with all due attention. A kidney failure patient can literally be transplanted within a week of walking into the hospital.


Excellent results : -

In the first 4 years of our kidney transplant programme, we have perfomed 300 kidney transplants with 93% success which are figures that compare favourably with those of the best centres in the world.


Retransplants : -

We offer retransplants to patients whose previous transplant done elsewhere may have failed.


Posttransplant complication management : -

Due to our state-of-the-art facilities and technical expertise, we feel confident in inviting referrals for complex posttransplant complications that cannot be managed elsewhere.


Cadaveric Transplants : -

Apollo is one the few centres in the country that have the facilities and the technical expertise for cadaveric organ procurement and transplantation. As a result, in India, the maximum number of kidney transplants using cadaveric donor kidneys have been carried by the Apollo group.


Kidney- Pancreas Transplant Service

Pancreas transplants are indicated for patients with insulin dependent dibetes in young age which has serious consequences to the kidneys, eyes and other organs. Indraprastha Apollo hospital is the only center in the country which has specialists trained in transplantation of pancreas from cadaver donors as well as from the living related donors.

This form of transplantation is usually done along with a kidney transplantation to treat diabetes and kidney failure in one.



Branches of Apollo Hospitals in India : -
| | |
| --- | --- |
| | Apollo Hospital, Chennai, India |
| | Apollo Specialty Hospital, Chennai, India |
| | Apollo Hospitals, Bangalore, India |
| | Apollo Hospitals, Ahmadabad, India |
| | Apollo Hospitals, Hyderabad, India |
| | Apollo Gleneagles Hospital, Kolkata, India |
| | Indraprastha Apollo Hospital, Delhi, India |

For more information, medical assessment and medical quote send your detailed medical history and medical reports
as email attachment to
Email : - info@wecareindia.com
Call: +91 9029304141 (10 am. To 8 pm. IST)
(Only for international patients seeking treatment in India)
For a detailed evaluation send patientís medical reports / X rays / doctors notes to info@wecareindia.com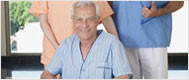 Patient Storys
Successful heart surgery at We Care India partner hospital allows Robert Clarke to live a normal life despite a rare genetic disorder We Care india helped Robert find best super specialised surgeon for his rare conditions.

Read : Robert's Story
See All : Patient's Success Stories


Related Link
Group Websites
Find us on