Center of Excellence at Narayana Hrudayalaya Heart Hospital, Bangalore
CENTER OF EXCELLENCE

India is a country with the highest number of young heart patients. While in most developed countries the average age of a patient may be 65, here it is 45. Similarly, the most numbers of babies with heart problems are born here. Ironically, even though India has the largest number of medical people in the world, the doctors per 10,000 people is a dismal 48. Which means, proper healthcare is out of reach for most people.

It is more true of rural India, whereas urban India has more private hospitals, which come at a cost. Narayana Hrudyalaya is focussed on removing these abysmal disparities, putting technology to good use as well. So here are an amalgam of the best doctors, world-specialists with most number of surgeries to their credit, caring, spreading cheer.


Cardiology
Cardiac Surgery
Cath Lab
Paediatric Cardiology
Critical Cardiac Surgeries
Cardial Rehabilitation
Risk Factors for Coronary Heart Disease
Heart Attack, Stroke & Cardiac Arrest Warning Signs
Diseases and Condition
CARDIOLOGY



Interventional Cardiology : -

Our interventional cardiologits strongly believe in primary interventions on an acute heart attack with medicated stent for all victims. They have vast experience in treating the victims of heart attack. We also conduct post-doctor courses in Cardiology, Interventional Cardiology & Paediatric Cardiology in association with National Board of Examinations, Delhi.



Electrophysiology : -

Our team is one of the most experienced in the field of electro physiology of the heart which treats rhythm disturbances of the heart commonly called as 'palpitation'. Their special interest is AICD implantation for serious rhythm disturbances of the heart and bi-ventricular pacing for terminal heart failure. We conducts training programs for young cardiologists in the field of electro physiology.



Endovascular Interventions : -

More and more aneurysms of the aorta are getting amendable from endovascular stent grafting rather than a major surgery. Our team is one of the most experienced in the field of treating complex aneurysm of the aorta with endovascular stent grafting. Narayana Hrudayalaya in association with various hospitals conducts joint discussions via telemedicine for individual patient management.



Pediatric Cardiology & Interventions : -

Narayana Hrudayalaya has a very well rounded, well trained and active Pediatric Cardiac team. Our Pediatric Cardiologists are adept at complex echocardiograms as well as non surgical interventions in the catherterization lab such as ASD, PDA and VSD closures. It is their good clinical acumen and outstanding echo and cath lab skills that have helped build us into a world class referral center for children with heart disease.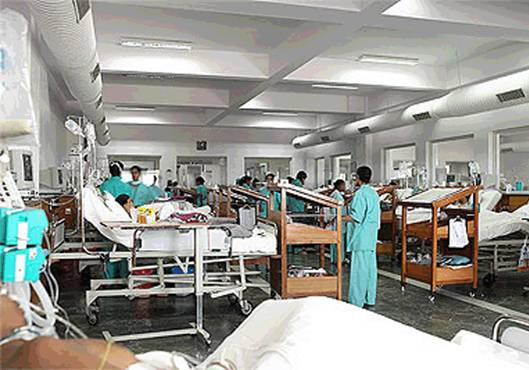 Cardiac Surgery



Coronary Artery Bypass Grafting (CABG) & Redo Coronary Artery Bypass Grafting : -

Indians are genetically three times more susceptible than Europeans to have an attack on the heart. In India, usually the breadwinner of the family is the victim of attack. At Narayana Hrudayalaya 60% of the surgeries carried out are, coronary artery bypass grafting and redo coronary artery by pass grafting.

Having carried out over 13,000 coronary bypass grafting and redo coronary artery bypass grafting operations, the team of experts at Narayana Hrudyalaya are one of the most experienced in the world when it comes down to performing CABG, redo CABG's and mainly coronary artery bypass grafting without heart lung machine. The team of our cardiac surgeons also have a special interest in complete arterial graft using internal mammary artery and radial arteries.




DOR's Procedure (Left Ventricular Volume Reduction Operation) and Carotid Enderactectomies : -

The team of cardiac surgeons at Narayana Hrudayalaya strongly believe that terminal heart failure, mainly due to ischaemic cardiomyopathy, can be corrected by our favourite technic called DOR's Procedure with coronary artery bypass grafting operation. With over 200 Dor's procedures to the team's credit, our team is one of the most experienced in the world in this rare procedure. We also conduct a large series of carotid enderactectomies to improve the blood supply to the brain with bypass grafting operation.




Blue Babies : -

India produces the largest number of children in the world. So, going by the incidence of congenital heart disease we produce the largest number of children with heart diseases in the world (approximately 3 lakh children every year). Our team of paediatric cardiac surgeons is one of the most experienced in the world in terms of specializing in operating on children, especially children suffering from this complex heart problem.




Transposition of Great arteries : -

Heart Surgeries on New Born Babies: Narayana Hrudayalaya gets referrals from 21 countries for surgeries in complex heart diseases especially in newborn babies who are barely few hours old. Our team of neonatal cardiac surgeons are perhaps few in the world who routinely performs switches and double switches for complex heart problem called Transposition of Great Arteries in newborn babies.




The Ross Procedure : -

The Ross Procedure, also known as Pulmonary valve translocation, was developed by Donald Ross in 1967.This operation uses the patients own pulmonary valve and part of the main pulmonary artery as a unit to replace the aortic valve and ascending aorta. A homograft valve is harvested from a cadaver, is then placed in the pulmonary position. The pulmonary valve is identical in shape, size, and in fact stronger than the aortic valve and is therefore an ideal replacement for the diseased aortic valve.


Narayana Hrudayalaya has a full fledge functioning homograft heart valve bank for the benefit of the needy patients. The surgeons of the Narayana Hrudayalaya have a large experience in successful valve replacements using homografts and Ross operations. These operations are being done only in very few centers in our country. Surgeons at Narayana Hrudayalaya have performed about 100 of this procedures with excellent results. They are perhaps one of the most experienced surgeons in the World in performing operations like Bental Procedure for Aortic Aneurysm and Aortic Arch replacement surgery for dissecting Aneurysm of Aorta.




CATH LAB

Narayana Hrudayalaya Institute of Cardiac Sciences has 4 Cardiac Catherization laboratories including a dedicated suite for Electrophysiology[EP] procedures.Our Labs are equipped with GE system[LCV+ ,Innova 2000 Innova 2100] and performing 7000 cases /year(average).

What is Cardiac Catheterization? Cardiac Catherization is a minimally invasive ,non surgical procedure used to diagnose and treat coronary artery disease and irregularities of the heart's electrical system,other terms used to describe cardiac catheterization include coronary angiography,angiogram and cardiac cath. Who perform cardiac catheterization? The Cardiac Catheterization team at Narayana Hrudayalaya includes a cardioloigst ,a specially trained registered nurse and an X-ray technologist skilled in cardiac studies(Cath lab technology) For Scheduling your case please contact the cardiac catheterization lab No - 9741306201.The nurse will explain the procedure to you and answer any questions you may have .you also will be reminded not to eat for six hours before your test is scheduled



How Cardiac Catheterization is performed?

The procedure is performed by a cardiologist in a cardiac catheterization laboratory .It is equipped with special instruments used for cardiac procedures.These include video monitoring screens X- ray equipment,computers and other instruments.you will recieve a local anaesthetic and you will remain a wake during the procedure.your cardiologist will thread a long,narrow,flexible tube called a catheter through a blood vessel and carefully advance to your heart and its arteries,using x-ray guidance.A Contrast dye will be injected through the catheter into hearts blood vessels and chambers.The cardiologist will watch on the x ray monitor,the movement of the dye through your heart and coronary arteries to identify any areas of blockage or narrowing.



Recovery Following Cardiac Catheterization

After your procedure you will be taken to the recovery area where manual pressure will be applied to the catheter insertion site for about 15 - 20 mts to prevent bleeding and swelling.During recovery your vital signs and pulse will be checked frequently Fluids will be provided and you will be encouraged to drink so that the contrast dye can be flushed out of your system.your intra venous line may remain in and your bandage will be checked often.



Services Available
Diagnostic catheterizations : -
Adults
Paediatrics
Interventional services : -
Ballon Valvuloplasties(BMV,BAV,BPV etc)
Ballon Angioplasties(coronary ,carotid,Renal etc)
Septal Defect Repain(ASD,VSD,PDA etc)
Aortic Stenting(Stent Graft for repair of Abdominal Aoric Aneurysm)
Electrophysiology procedures
Electrical cardioversion
Electrophysiological Studies(3D Mapping system Ensite)
Radio frequency Ablations
Pace maker Implantation
ICD[Implantable cardioverter Defebrillor]Implantiation
CRT
Special Procedures : -



1.Left Ventricular Assist Device(LVAD) : -

The left ventricle is the large,muscular chamber of the heart that pumps blood out to the body.A LVAD is a battery operated,mechanical pump type device thats implanted .It helps maintain the pumping ability of a heart that cant effectively work on its own. This device is sometimes called a 'bridge to transplant'.People awaiting a heart transplant often must wait a long time before a suitable heart becomes available.During this wait,the patient's already weakened heart may deteriorate and become unable to pump enough blood to sustain life.An LVAD can help a weak heart and 'buytime' for the patient.



2.Slint Graft : -

For repair of Abdominal Aortic Aneurysm.NH is the one of the leading hospitals performing this procedure.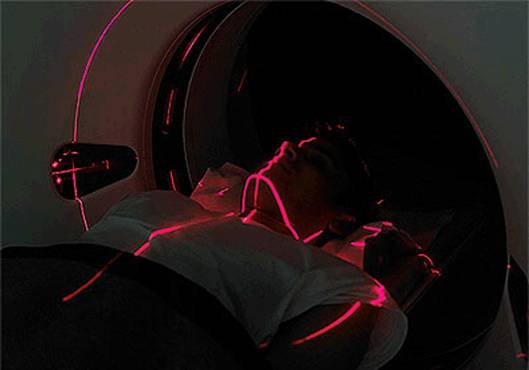 NEUROLOGY

The department of neurosurgery at NH has evolved with clinical perfection into an efficient and versatile unit over its relatively short existence. The dept performs one of the highest numbers of neurosurgeries in the private sector and offers comprehensive modern solutions for all cerebral and spinal disorders. The department benefits from the vast experience and advanced training of competent neurosurgeons backed by a pioneering management from the healthcare industry. The neurosurgical program has selflessly offered help to patients from all over the country and abroad. Each patient would benefit from the multi department collaboration at Narayana Hrudayalaya to formulate a management plan unique to their situation.

The dedicated neurosurgical support staff are experienced and well trained in the management of many complex neurosurgical problems. State of the art technology in the ICU, OR and Trauma services add to the strength of the department.



The disorders treated at the department of neurosurgery in NH are:
Brain and spine tumors
Vascular neurosurgery
Back pain management
Complex spine surgeries
Skull base tumors
Pediatric Neurosurgery
Epilepsy surgery
Endoscope neurosurgery
Minimally Invasive neurosurgery
Trigeminal Neuralgia
GASTROENTEROLOGY



Upper Gastrointestinal Surgery : -

Upper GI surgery includes all operations on the esophagus and stomach. The esophagus, or food pipe, carries food from the mouth to the stomach. Common symptoms of esophageal disease include difficulty in swallowing, pain on swallowing and burning or pain in the centre of the chest. The esophagus may be involved by a number of diseases including gastro-esophageal reflux disease (GERD), hiatus hernias, and both benign and malignant tumours. Many benign diseases in particular can be treated medically or by minimally invasive techniques (laparoscopy). Total removal of the esophagus, with replacement by either the stomach or colon, may be necessary either for cancers of the esophagus or for extensive esophageal injury. Esophageal cancers need a multimodal approach using either esophageal stents or surgery, combined with chemotherapy and radiation. The esophagus can also be damaged by swallowing acid caustic materials. Esophageal dilatation or surgery is required for this condition depending on the extent and severity of injury.

The stomach is a bag that stores the food we eat, mixes it into a paste and releases it into the small intestine in manageable proportions. The process of digestion begins in the stomach. The common symptoms of stomach diseases are upper abdominal pain, loss of appetite, vomiting, weight loss and tiredness. The stomach may be involved by ulcers or by benign or malignant tumours. Surgery for ulcers is very uncommon nowadays with the advent of effective medicines - except in extreme circumstances such as when there is bleeding, perforation or obstruction. Tumours still require surgery to remove a part or whole of the stomach.


Upper GI operations : -
Esophagus
Fundoplication for GERD
Heller's Myotomy for Achalasia cardia
Esophagectomy
Trans-hiatal
Trans-thoracic
Esophago-coloplasty
Stomach
Partial Gastrectomy
Total Gastrectomy
Colorectal Surgery
Involves operations on the large intestine, rectum and anal canal. The common symptoms of diseases of the large intestine include abdominal pain, constipation, diarrhea, abdominal bloating, passing blood or mucus in stool and pain on passing stool. Cancers of the large intestine and rectum are very common and are the most frequent cause for operations on this part of the body. There is an increasing role for minimally invasive surgery in this field. Other disorders include Inflammatory Bowel Disease (Ulcerative colitis or Crohn's Disease) and polyps of the intestine. Although these diseases can often be managed medically, they sometimes need operation. The commonest diseases of the anal canal are haemorrhoids (piles), fissures and fistulae.

Colorectal Operations
Right Hemicolectomy
Left Hemicolectomy
Anterior Resection
Abdomino-Perineal Resection
Total/ Subtotal Colectomy
IIeo-anal Pouch construction
Rectopexy
Haemorrhoidectomy
Lateral Anal Sphincterotomy
Lay Open Fistula
Pilonidal Sinus excision
Hepatobiliary and Pancreatic Surgery

Involves surgery for diseases of the liver, bile duct, gallbladder and pancreas. Treatment of diseases in these parts of the body can be complex and often requires a combination of endoscopic or radiological interventions with surgery. More than ever, the surgeon needs the support of other specialists in medical gastroenterology and radiology to treat patients effectively. Common symptoms from these organs include jaundice, abdominal pain, back pain, itching and vomiting of blood.

The liver is a large organ that performs a large number of metabolic functions and produces bile. Bile is stored in the gallbladder and released into the bile duct from where it travels to the intestine. Just before entering the intestine, the bile duct is joined by the pancreatic duct carrying digestive juices from the pancreas. The pancreas also produces insulin, a shortage of which may cause diabetes.

Benign or malignant tumours are the commonest cause for operations on the liver. Under special circumstances even tumours that have spread to the liver from other sites are suitable for operation. Up to two-thirds of the normal liver can be removed if necessary. The liver is the only organ in that body that can grow back to its normal size after a portion of it is removed. When tumours are too extensive for resection, other treatments such as Radio-Frequency ablation or Chemo-embolisation may be appropriate. Apart from tumours the liver is sometimes operated upon for Hydatid cysts or complicated cysts.

Cirrhosis of the liver may occur due to a variety of causes, particularly viral infections or alcohol abuse. These patients are prone to develop progressive liver failure or liver cancers that can be treated by replacement of the liver by transplantation.

Venous blood flow leaving the intestines is carried to the liver in the Portal Vein. In certain conditions the blood flow out of the portal vein can be obstructed, forcing blood to find alternate channels of flow. One of the commonest routes blood takes is through veins in the esophagus (varices) that can burst and cause severe bleeding. Although bleeding is effectively stopped by endoscopic means, surgery to divert blood flow and stop bleeding is sometimes necessary.

Gallstones affect a considerable proportion of the population, and when they produce pain or jaundice, operation becomes necessary. The operation to remove the gallbladder is most often performed laparoscopically. Cancers or polyps of the gallbladder are another reason for operations on the gallbladder.

The bile duct may be inadvertently injured during operations to remove the gallbladder. Treatment of this condition, often diagnosed after what was believed to be an uncomplicated operation is difficult and made more so by the complex emotions this diagnosis brings about in both the patient and the surgeon. It is best managed by someone with experience in treating this condition. The bile duct above the level of injury needs to be joined directly to the intestine.

The bile duct can be blocked by stones or tumours. Stones are often treated by endoscopic means but tumours require surgery when the surgeon judges that disease is localized to the bile duct. This is fairly extensive surgery, often requiring removal of a part of the adjacent liver or pancreas.


HPB Operations
Liver
Standard or Extended Hepatectomy
Segmental Resections of the Liver
Resections in the cirrhotic liver
Radio-Frequency Ablation
Bile duct
Cholangiocarcinoma Excision
Choledochal Cyst Excision
Hepaticojejunostomy
Biliary enteric bypass
Gallbladder
Laparoscopic cholecystectomy
Radical Cholecystectomy
Pancreas
Pancreaticoduodenectomy (Whipple's Procedure)
Pancreaticojejunostomy (Frey or Beger Procedure)
Distal Pancreatectomy
Mesopancreatectomy
Pancreatic Necrosectomy
Cysto-enterostomy
Cystogastrostomy
NEPHROLOGY

Nephrology concerns itself with the diagnosis and treatment of kidney diseases, including electrolyte disturbances and hypertension, and the care of those requiring renal replacement therapy, including dialysis and renal transplant patients.

A nephrologist is a physician who has been trained in the diagnosis and management of kidney disease, by regulating blood pressure, regulating electrolytes, balancing fluids in the body, and administering dialysis. Nephrologists treat many different kidney disorders including acid-base disorders, electrolyte disorders, nephrolithiasis (kidney stones), hypertension (high blood pressure), acute kidney disease and end-stage renal disease.



Who do you need a nephrologist?




Patients are referred to nephrology specialists for various reasons, such as : -
Acute renal failure, a sudden loss of renal function.
Chronic kidney disease, declining renal function, usually with an inexorable rise in creatinine.
Hematuria, blood loss in the urine.
Proteinuria, the loss of protein especially albumin in the urine.
Kidney stones, usually only recurrent stone formers.
Chronic or recurrent urinary tract infections.
Hypertension that has failed to respond to multiple forms of anti-hypertensive medication or could have a secondary cause.
Electrolyte disorders or acid/base imbalance.
About Nephrology Department : -

About NH : Nephrology Department started functioning in 2003 currently we do around 1000 dialysis /month & around 25 CRRT/month. We have active transplant programmes; we have successfully completed 50 transplants in one year which includes combined kidney and pancreas transplantation which was first and only of its kind in the country.


FACILITIES AVAILABLE : -



Hemodialysis : -

In this type of dialysis, an artificial unit called a dialyzer mimics the action of the nephron. To undergo hem dialysis, a person must first have a minor surgical procedure to create an access for the needles and tubing needed to connect the blood circulation to the dialysis machine. This minor surgery forms what is called an AV (arterio-venous) fistula, or a shunt, or simply a fistula. Once this is done, a person does not have to worry about difficulties being "stuck" with needles for each session of dialysis.

Most people undergo three dialysis sessions each week, for about four hours each time. A person is connected to the dialysis machine via the shunt. The dialysis machine pumps the blood through the dialyzer, which filters off the waste products, excess fluid, and excess body chemicals. The newly cleaned blood flows out of the dialyzer and is returned via a different set of tubes. During dialysis, a person also receives the hormones the kidneys are unable to produce.



Continuous renal Replacement therapy (CRRT) : -

Form of Dialysis which is very useful in patients with low blood pressure and renal failures



Peritoneal Dialysis(CAPD) : -

This is an entirely different way of filtering wastes from the body. Peritoneal dialysis utilizes the peritoneal membrane, which is the lining of the abdominal cavity. The peritoneal membrane is very large, and has a rich blood supply. In people with kidney failure, the peritoneal blood supply, like all the other blood in the body, contains excessive waste products and fluid, when clean fluid comes into contact with that blood supply, the wastes travel into the cleaner fluid.



Plasma Dialysis ( Plasmapharesis) : -

Life saving treatment modality in selected diseases like Myesthenia Gravis, GB syndrome,HUS,immune complex mediated kidney diseases,etc.In this form of treatment harmful antibodies will be removed from blood.



Liver Dialysis ( MARS therapy ) : -

Highly specialized form of dialysis which will be useful in patients with severe reversible liver damage and in early part of post liver transplantation period



Kidney Transplantation : -

Kidney transplantation is the best way to treat kidney failure or end-stage renal disease (ESRD).



Combined Kidney and Liver transplantation : -

For patients with rare disorders like Primary Oxalosis.



Combined Kidney and Pancrea Transplantation : -

Useful in patients with IDDM with severe renal failure.



Kidney Biopsy : -

Diagnostic procedure to find out the cause of kidney damage

Fully functioning Department of Radiology for invasive and non-invasive studies of the Renal systems

Catheterisation Laboratories for renal Angiogram and Angioplasty

Telemdicine and Telehealth Program for Nephrology Consultation in remote areas.

Department fo Laboratory Medicine with the high tech Blood Bank with facilities for component separation and preservation.



Dialysis Unit : -

We have a state-of-the-art dialysis unit with modern equipment and treatment facilities. The dialysis units help in treatment of patients suffering from acute and chronic renal failure. Acute Renal Failure can be a potentially reversible condition if appropriate treatment measures are undertaken at the right time. Dialysis support can be life saving in some patients with Acute Renal Failure.

The worldwide incidence of Acute Renal Failure each year is about 140 per million population. This occurrence is documented to be much higher in India.

Considering the increase in the incidence of Acute Renal Failure (ARF) we propose to offer free dialysis support for all ARF patients as well as for those who need Continuous Renal Replacement Therapy (CRRT). With a view to fulfill our mission of providing quality health care at affordable price we are providing dialysis therapy for Rs. 750 (approximately) for all chronic renal failure patients.



Dr ISHTHIAQUE AHMED, MD.DM (nephro) : -

Graduated from CMC Vellore, has 7 years of rich experience from CMC Vellore in the field of Nephrology. Has published papers both nationally and internationally. His work in the field of Community Nephrology has been widely appreciated, since last 3 years he has dedicated his services to Narayana Hrudayalaya as Consultant Nephrology.



Dr.Sanjeev Hiremath MD,DM (nephro) : -





Dr NITHIN HEGDE : -

He has completed his academic qualifications from Davengere Medical College. Has rich experience in the field of HemoDialysis, CRRT, and peritoneal Dialysis.


TRANSPLANTS
SOLID ORGAN TRANSPLANTS
Kidney Transplant
Liver Transplant
Cardiac
Liver Transplant : -

Liver transplantation is the last resort for a variety of diseases that cause progressive liver failure, when all other treatment options are no longer effective. The commonest cause for progressive liver failure is cirrhosis most often due to chronic infections with Hepatitis B or C virus, or due to alcohol abuse. Other diseases that may need this treatment are Fulminant Hepatitis, certain liver cancers and a variety of metabolic diseases in children. World over the survival figures after liver transplantation are 90% at 1 year and 70% at 5 years for patients who would not survive more than a year without transplantation.

In this operation the patient's diseased liver is removed and replaced with healthy liver from a donor. Traditionally the liver is taken from a 'brain dead' cadaveric donor, although now, with operations on the liver becoming increasingly safe in expert hands, a living donor may donate part of their liver to the patient. Although cadaveric liver transplantation is the safest form of transplantation because it does not put a donor at risk, living donor transplantation is being increasingly performed for children who need a small portion of the donor liver, in societies where cadaveric donation is not possible either for religious or social reasons, and when urgent transplants are necessary for Fulminant hepatitis or cancers.

At Narayana Hrudayalaya we offer living donor liver transplantation from related donors for both children and adults. Each patient and donor is cleared by the hospital Ethics Committee. A stringent set of tests is necessary to determine whether the donor will be able to tolerate removal of part of their liver, so as to minimize the risk of operation. We are in the process of collaborating with a variety of organizations and hospitals to procure organs from cadaveric donors so as to make the process of liver transplantation safer and more widely available.



BONE MARROW TRANSPLANTS : -

The BMT Unit was Started in November 2004 and has completed more than 40 Allogeneic stem cell Transplants till date which is the largest number in Karnataka. The unit also caters to International Patients for both autologous and allogeneic transplants.

Dr.Sharat Damodar
M.D.,D.N.B.E.,D.M.
Consultant Haematologist & Bone Marrow Transplant Physician






NUCLEAR MEDICINE
INTRODUCTION
Nuclear Medicine is a branch of medical science where radionuclides are used for diagnosis and treatment of human diseases. Discovery of artificial radioactivity and development of nuclear reactors and particle accelerators have played a significant role in radiotracer technology. Organ/tissue specific compounds, known as radiopharmaceuticals, are administered to the patient for diagnostic and therapeutic procedures. Nuclear medicine imaging and non-imaging procedures provide important information about functional status of the body organs. Radiotracer technology made it possible to define disease in terms of physiology and biochemistry rather than anatomy or histopathology.

Ultrasonography, computed tomography (CT) and magnetic resonance imaging (MRI) continue to define disease on the basis of abnormal structure. Single photon emission tomography (SPECT) permits 3D reconstruction of data, increasing the sensitivity and anatomical localization of lesions in the skeleton, brain and heart. The sensitivity of localization of tumors is also increased. We are lucky to have such a system soon in our facility at our institute. In nuclear medicine the emphasis is on function and chemistry rather than structure. Radioactive tracers of glucose, fatty acids, amino acids make it possible to examine the growth and development of the organs of the body, the regeneration and repair when injured, and the response to drugs. Advances in molecular biology have made a dramatic impact on the practice of medicine.

Radionuclides are also used for therapy of malignant and non-malignant conditions. A lot of progress has taken place over the past few years in therapeutic nuclear medicine. With the use of suitable radiopharmaceuticals targeted therapy is also possible.


Endocrine.
Parathyroid Scan.
Thyroid Uptake.
Thyroid Scan.
Gastrointestinal.
Biliary Scan.
Gastric Emptying (Solid/Liquid).
Gastrointestinal Bleeding.
Liver/Spleen Colloid Scan.
Meckel's Diverticulum Scan.
Salivary Gland Scan.
Genitourinary.
Renal Scan.
Renal Lasix Scan.
Renal Captopril Scan.
Renal cortical imaging.
Musculoskeletal.
Bone Scan.
Respiratory.
Lung perfusion scan.
Therapy.
Thyrotoxicosis Therapy.
P-32 Therapy Injection.
Other.
Lacrimal Scan.
Leg Lymphoscintigraphy.
Cardiovascular Nuclear Medicine (Nuclear Cardiology).
Myocardial Perfusion Scan - Exercise Stress Test.
Myocardial Perfusion Scan - Dobutamine Scan.
Myocardial Perfusion Scan - Adenosine Stress Test.
MUGA (Radionuclide Ventriculography) Scan.
UROLOGY
Urology is a surgical super specialty dealing with surgical ailments of Genital & Urinary system in males and Urinary system in females. Urinary system includes kidneys, ureters ( tubes which deliver urine from the kidneys to bladder ), urinary bladder and urethra ( tube which delivers urine from the bladder to the outside ). Genital system in males include the penis, scrotum, testicles and its tubes, prostate, seminal vesicles and adrenal glands.

Common problems handled by this department include Stone disease, birth defects, infections, tumours, obstructions, prostate enlargement, infertility, erectile dysfunction, urinary incontinence, kidney transplantation etc.

Genital ailments in females and pregnancy related issues are looked after by Obstretician and Gynaecologists. Many times they work together with Urologists in patients of stress urinary incontinence.

Medical ailments pertaining to the kidneys are taken care by Nephrologists. Many times they work together with Urologists in patients of renal disease - like patients of chronic renal failure requiring kidney transplantation.





Milestones
We have so far attended to about fifteen thousand patients on OP and five thousand patients on IP basis.
We have completed more than one thousand Urological operations.
We have done about forty kidney transplantations. We have also done one live donor simultaneous kidney - pancreas transplantation and one live donor liver - kidney transplantation.
We routinely perform complex Urological operations even in high risk cardiac patients.
About the department
Regular Urology services are available at Narayana Hrudyalaya from November, 2005.
Department is currently staffed by one full time Consultant and two technicians.
It offers all open and endoscopic Urological operative procedures, OP - IP services, Urodynamic evaluations, Kidney transplantations, emergency services, etc.
We are likely to start ESWL, Laser surgery, RIRS, Laproscopic urology and other advanced Urological interventions in near future.
We cater to 5000 OP and 2000 IP patients per annum on an average.
We conduct around 400 Urological operations per annum.

For more information, medical assessment and medical quote send your detailed medical history and medical reports
as email attachment to
Email : - info@wecareindia.com
Call: +91 9029304141 (10 am. To 8 pm. IST)
(Only for international patients seeking treatment in India)
For a detailed evaluation send patientís medical reports / X rays / doctors notes to info@wecareindia.com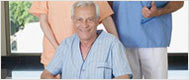 Patient Storys
Successful heart surgery at We Care India partner hospital allows Robert Clarke to live a normal life despite a rare genetic disorder We Care india helped Robert find best super specialised surgeon for his rare conditions.

Read : Robert's Story
See All : Patient's Success Stories


Related Link
Group Websites
Find us on